8 Awesome Music Festival Attire Ideas for Summer
Are you finally getting over your winter blues? With summer quickly approaching, you might be gearing up for an eventful summer.  Music festivals, beach trips, and fairs may fill up your summer days with excitement and unforgettable experiences.
Music festivals have become increasingly popular over the past few years. In fact, over 32 million people attend music festivals in the United States alone every year.
Bonnaroo and Coachella are among the two most popular options, but tons of music festivals dot the country during the summer. Once you've made the commitment and bought your musical fest ticket, you'll need some time to get ready. Choosing your music fest attire may be the most important thing you do to prepare.
Music festival fashion is famous for its unique combination of boho and rock and roll. So, how can you put together the perfect collection of outfits? Keep reading to discover 8 awesome music fest attire ideas for summer 2018.
Vamp Up Your Personal Style
What to wear to a music festival will vary from person to person. But, generally, the hottest music festival fashion takes influences from popular music genres and time periods.
So, what exactly does this mean for your music fest attire? Well, the best thing to do is to identify your own personal style. Then vamp it up by adding a little '80s, rock-and-roll, or boho flair.  You'll be able to feel confident rocking your own style while still enjoying the classic music fest attire.
Festival Attire Ideas: Wear Band Shirts
One of the easiest ways to incorporate musical influences into your outfit is by going with band t-shirts. Modern and vintage band tees go great at music festivals – but you didn't need us to tell you that. The key to rocking vintage is to be real with it.
Leave the faux-vintage shirts at home and go shopping for real vintage band shirts. Another idea is to go a little artsy. Music festivals are full of creative and free-spirited people. So, this is a great time to wear art shirts depicting your favorite painting.
Rock the Fringes
Fringes may be one of the most quintessential parts of music festival fashion. Purses, jackets, shirts, cardigans, and boots can all be found with fringes hanging down.
The best part is that they can be very versatile. Fringes can be found on cotton, leather, and crochet items, meaning you can incorporate them whether you're trying to take inspiration from the '80s, rock and roll, or bohemian style.
They also work great for adding extra interest without making an outfit look too busy. With no crazy colors or prints, fringed articles of clothing can make a great addition to almost any outfit.
Throw in Some Leather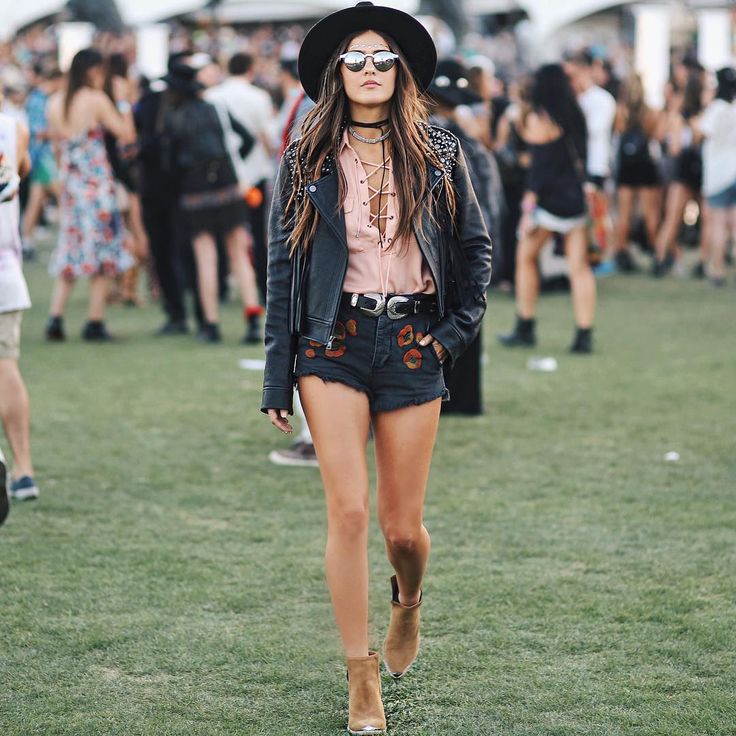 Now, we mentioned earlier that cute festival outfits take inspiration from different music genres and generations. However, the most popular styles lean more towards boho.
The problem is that some outfits are just a little too soft and bohemian. Instead, throw some leather or studs into your outfit to avoid looking too peaceful -you are here to party, aren't you?
A leather vest, black booties, a studded purse, or a chunky necklace are all ways you can put some edge into your outfit. You'll be the perfect mix of boho and rock and roll!
Festival attire ideas: Cover Your Feet with Boots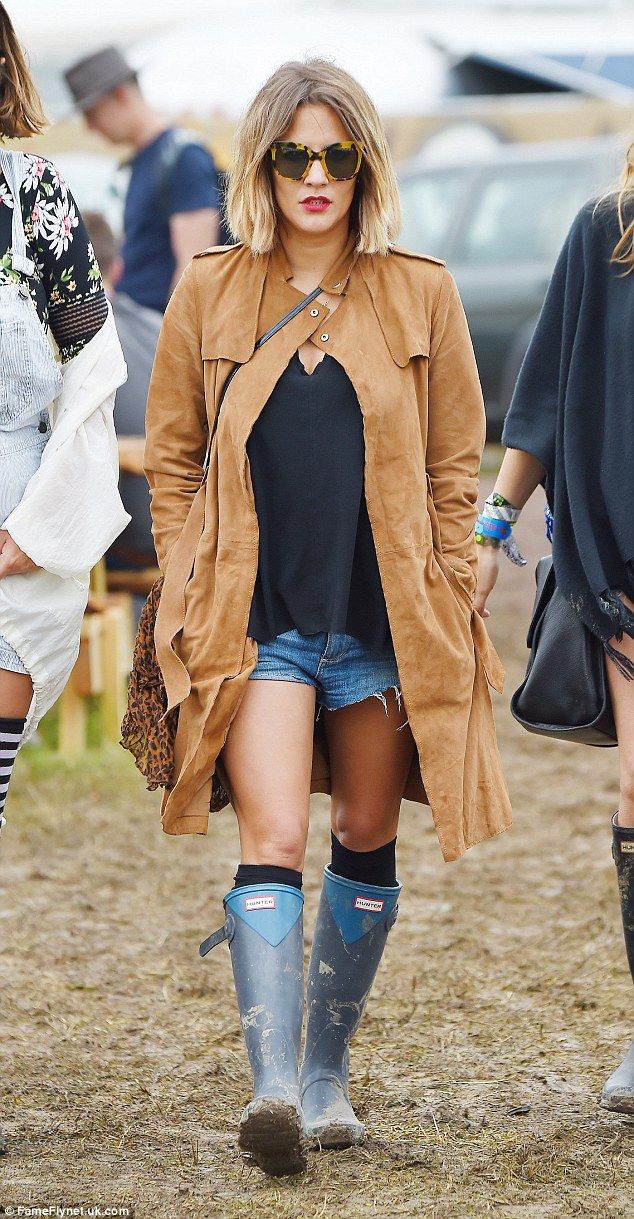 Choosing the best festival shoes can be a challenge. Many people are tempted to go with sandals or open-toed shoes, especially if you're leaning more towards boho in your music festival fashion.
But don't forget that you are going to attend a crowded, outdoor event. That means there will be Porta-Potties, dirt, mud, and bugs.
There's also a good chance that someone will inevitably step on your foot while you're jamming out to your favorite band playing live on stage.
For these reasons, the best festival shoes are close-toed. Black, studded booties can be a great way to add some edge to your outfit, while a good pair of Converse will take you back to the '80s.
Of course, this tip doesn't just apply to big music festivals. It's always a good idea to wear closed-toed shoes when seeing live bands.
 Go with Crochet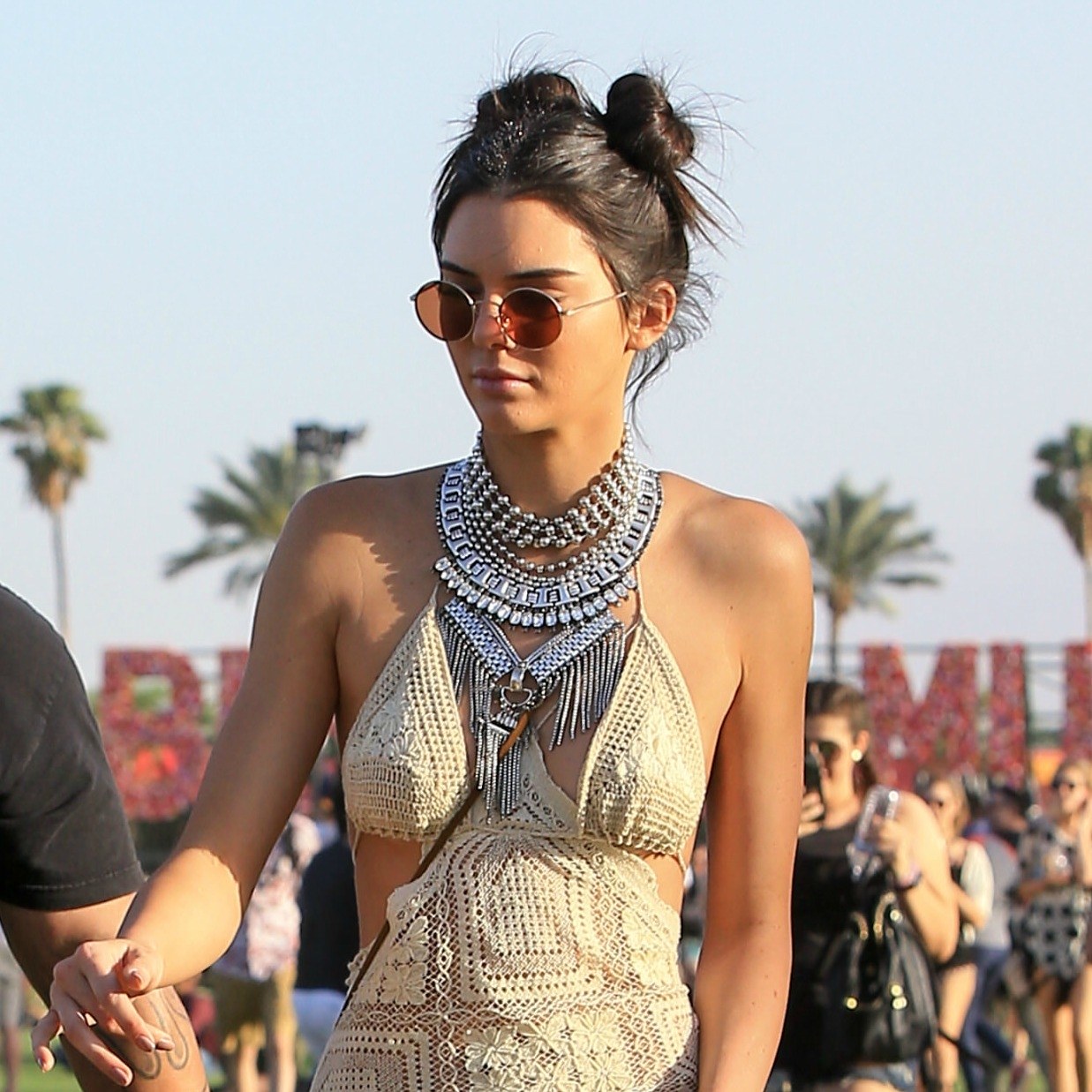 Crochet takes its place right next to fringes as one of the most popular music festival attire. As another boho-inspired style, crochet can be worn in many ways at music festivals.  Long, flowy cardigans and big chunky hobo bags are two great ways to throw some crochet into your outfit.
Festival attire ideas: Choose Patterned Shorts
Cute festival outfits also include some fun patterns and colors. Patterned shorts are a great way to add visual interest to your outfit. However, it is important to remind yourself not to go overboard with the patterns and colors.
Instead, pick one statement piece: whether it be your cute patterned shorts, an intricate art shirt, or a brightly colored crochet hobo bag. Then build the rest of your outfit with subtle pieces for a more cohesive look.
Wear Cut-Off T-Shirts and Shorts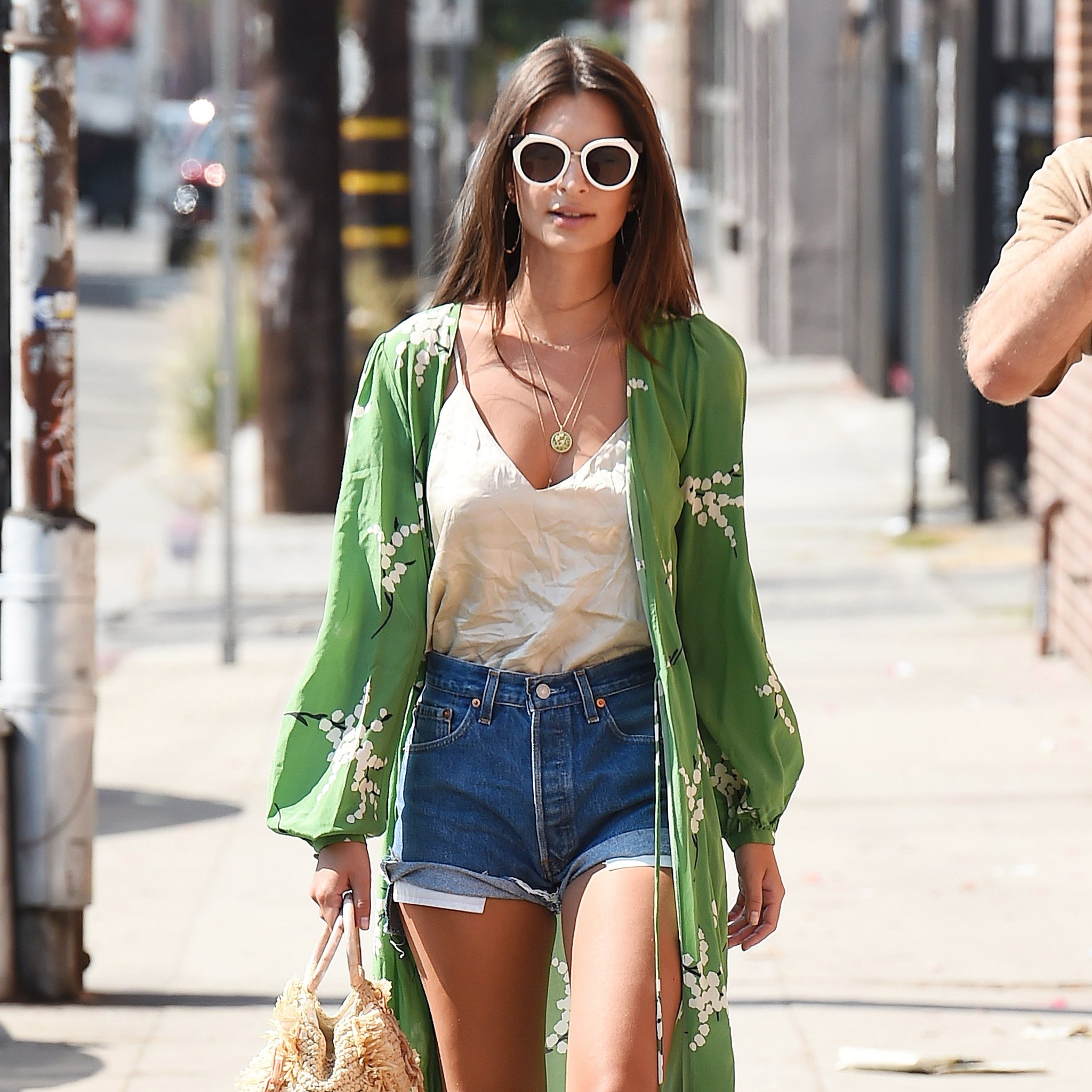 If bohemian isn't your style, then you might want to lean more towards rock and roll. Wearing cut-off T-shirts and shorts are a great and simple way to achieve this look. Similar to fringes, the cut-offs will give you that extra style boost without making your outfit seem too busy. You may see a lot of music festivals that walk around in bikini tops. However, this is a major fashion faux-pas.
Instead, you can throw a cute cut-up top over your bathing suit. You'll still have parts of your bikini top peeking above the neckline or through the cuts in the shirt, but you'll be way more fashion-forward.
Fest Attire Ideas for Summer
Music festival fashion is unique as it mixes musical influences from different genres and decades. The best music fest attire for 2018 will start with your own personal style and then be influenced by bohemian, rock and roll, or the '80s.
Art or band shirts, fringes, leather, boots, crochet, patterned shorts, and cutoffs are all great ideas to use in your music festival fashion. Did you like what you read? Check out our travel blog for more great articles like this.