Tips For Small Apartment Organization
If you live in an apartment, you know all too well the problems clutter can cause. Keeping small apartments more organized can be simplified when following these tips.
There is a growing trend, especially in big cities, of people living in small newark apartments. Whether that has to do with real estate costs or that people spend less time at home, we don't know.
But the fact is that many US cities are seeing renters taking a larger than 50% share of the market. And many of those rented places are small apartments. But with 300,000 items in the average American home, the question arises. Where do you put it all in a small space? Well, try some of these organizational tips. You might be able to get everything in there after all if you have someone to organize my apartment.
Of course, if you have ever lived in an apartment before, you will have definitely experienced those days when you think to yourself: 'I just wish I could hire someone to organize my apartment!' and in some cases, calling in the experts is strongly recommended – for now though, let us share some useful ideas to try first.
Create Extra Space in Small Apartment Organization
One of the best ways to organize a small apartment is to create extra storage space. Get creative about it, and you might be surprised how much space you can find. For example, there's a ton of space right there under your bed that you're not using. Depending on the height of your bed, it might not be too useful. Get some bed risers to lift that puppy.
Now you've got a big enough space to work with. Get a few plastic tubs, toss items together, and slide them under the bed out of sight. This is a great way to free up closet space and keep track of your clothes. Winter clothes can go down there in summer and vice versa in the winter.
Small Apartment Organization: Hanging Spice Rack
Small apartments are notorious for having tiny kitchens. There isn't enough cabinet space to store your food and dishes, and there certainly isn't enough counter space. You can't waste it on small items like spices that end up all jumbled in a mess anyway.
Turn your spices into a decoration by hanging them on the wall with a decorative spice rack. You can even make your own from vintage casserole servers. Don't be afraid to get creative!
Get Rid of the Filing Cabinet
As more companies are sending out bills and documents as e-documents these days, the need for a filing cabinet has declined. But there is still a random mix of papers that appear and need a place to be.
A filing cabinet can be clunky and take up floor space. You may not even have enough papers to fill it up anyway. Opt instead for one of those cloth shelves that you can hang in your closet to store sweaters.
The squares are just the right size for sliding papers into. Use folders to keep everything organized. Whether you actually hang it in the closet or not is up to you. It will make more sense to hang it on the wall in your office if you have one. That way, you save the floor space of a filing cabinet but still have all your papers on hand where you'll need them in your small apartment organization project.
Filing Cabinet TV Stand
What if you don't want to give up your filing cabinet or have too many papers for the hanging shelves? You have one more option. Get a short filing cabinet and use it as your TV stand. It might not be the fanciest entertainment center out there, but it gets the job done.
Hang Your TV
Small apartment organization: of course, the most efficient use of space of all would be to get rid of your filing cabinet AND your TV stand. You can do that by hanging your flat-screen TV on the wall.
Don't have a flat-screen yet? Well, maybe now you can justify buying one for more reasons than just wanting one. You could even take the opportunity to redesign your living room and hop on a new trend train.
Tension Rod Under the Sink
If you're like most people, you probably keep a fair amount of cleaning supplies under the kitchen sink. But once you fill-up the floor, there's a whole lot of wasted space above. Most cabinets don't have a second shelf because the bowl of the sink is in the way.
Add a tension rod just under the sink to get around this problem and still use the space. Then you can hook spray bottles over the rod and hang other cleaning supplies from it.
Closet Shoe Racks For Canned Goods
Your canned goods cabinet is probably another place where there is a lot of wasted space. You can fill a shelf with cans, but there is probably a whole other layer's worth or more of space above that layer.
You've tried stacking them. But then, every time you pull one out, the rest are falling all over the place and getting disorganized. Pretty soon, your cabinet is a mess of tumbled cans, and you don't know where anything is at.
To solve this problem and use all the space, pop in a couple of plastic shoe racks. Angle them upwards as they go back into the cupboard. Now you can store your cans on their sides and stack like products in the same row.
When you want to use one, grab the first one, and the rest will roll down into place. When you get home from the store, all you have to do is pop the new cans in the back. It's a great system for finding everything and using the oldest cans first.
Organize the Bathroom
Small apartments typically have pretty tiny bathrooms. You can't leave your stuff scattered all over the counter because there isn't much of one to begin with. Make use of any available drawers. Bathroom cabinets often have shallow drawers that are perfect for organizing small items like medicines or nail polish bottles.
Add a few small plastic baskets if you need to divide the drawer space up for more easy access. You can find them easily at any dollar store. Toss like items into each basket. When you're looking for something, you can pull the basket out and not have to go rummaging through the whole drawer.
This idea can extend to larger items as well. Get a few bigger baskets, or even an old shoebox will do, to store like items together on the shelves under the sink. Shoeboxes with lids are fantastic because if there's more vertical space to use, you can stack them.
Pro tip: don't use the basket idea for jewelry. It will all get mixed up and the chains tangled together. Instead, hang a corkboard on the wall with pushpins. Then, you can hang your necklaces and earrings. They'll be up out of the way where you can easily see them, and they'll never get tangled again!
Get Rid of Stuff You Don't Need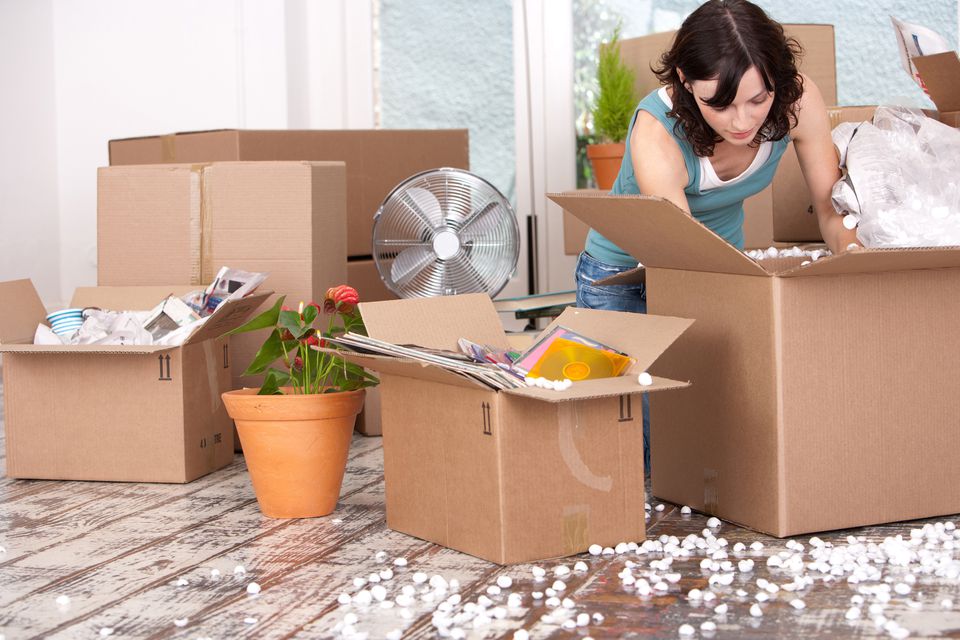 Yeah, we know, this is a tough one. But you've got to bite the bullet and do it. Small apartments don't have the storage space necessary to hang on to stuff you don't need.
Here's an idea. Instead of hanging on to that old college sweatshirt that you'll never wear again, take a picture of it. You can either make an album of sentimental items or simply keep a folder on your computer or in the cloud.
That way, you can look back on your items without having to hang onto them all. Depending on how much stuff you have, you can save quite a bit of space with this technique. Another idea is to put a bunch of little-used items in a box. Be sure to mark the date on the box.
After a year has passed, throw away any items left in the box. If you haven't used them in a year, it's not likely you're going to use them again. This is especially useful to do with clothes. We're all guilty of hanging onto a pair of jeans, hoping that we'll fit into them again one day.  If you can't make it happen in a year, accept your new shape and toss them out.
"A Place for Everything…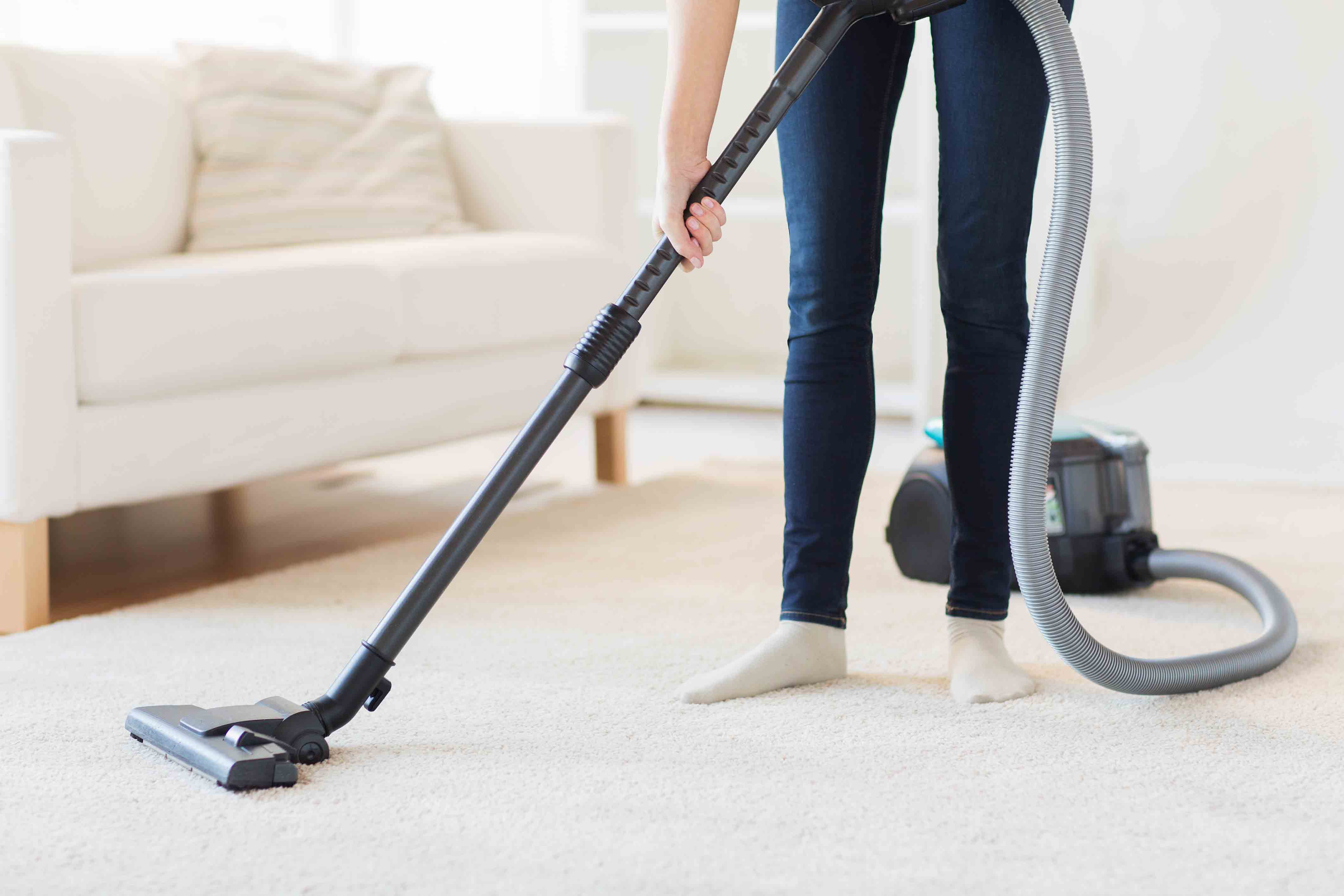 …and everything in its place." We've all heard this oft-repeated quote from good ole Benjamin Franklin. Like it or not, it's absolutely true and the number one way to keep down on the clutter.
If you put everything away and soon as you're finished using it, 97.6% of clutter would never come to be. Okay, we made that statistic up, but you get the point. It takes a lot of discipline to do this at first, but you won't even notice it once it becomes your normal routine.
Another great plus is that it makes apartment cleaning a breeze! You can get the right to cleaning without having to worry about picking up all the clutter first. So much more efficient!
Keeping Things Tidy: Small apartment organization
Life is full of challenges as it is. Keeping your home clean and tidy shouldn't be one of them. The good news is that with these tips, it's easy to keep even small apartments cleaned up and clutter-free. You'll appreciate yourself for doing it and feel less stressed as a result.
Did you appreciate these great tips? Be sure to check out more of our great lifestyle advice articles. You'll find all sorts of useful hacks and advice on small apartment organizations that you never thought about before.