Tech Gadgets That Will Improve Your Life
In our current age, it'd be a shame to not take advantage of the technology that lies at our fingertips. If you want to drastically improve your life, you should check out these 10 cool tech gadgets.
Life can be a complicated mess, but it doesn't have to be when you invest in innovative technologies. Each day, new devices are being invented to help us live our best lives, and focus on what matters.
These can ultimately lead to less time spent doing things we don't like and more time doing what we like to do. Moreover, there are ongoing improvements to existing tech to make it better and more advanced. Here are ten recently released cool tech gadgets to watch out for as you plan your next favorite staple electronic.
Smart Speakers
The best part about an Amazon Echo or Google Home isn't that it looks cool, but that is it truly one of the most functional pieces of tech on the market. Owners of smart speakers continually swear by them and often use them for everything from music to grocery lists.
These speakers can also be paired with the TV, lights, thermostat, and door locks. This, in turn, helps turn your home into more of a smart home, giving you the ability to alter your environment from the comfort of your couch.
Ring Video Doorbell
A video doorbell essentially allows you to see who is at your door without having to look through the peephole. In fact, you could see who is at your door even when you are not home. This can help keep you and your family safe. You can also choose to have the video uploaded into a drive so that you can have access to it in the case of a break-in.
Ultimate Ears Blast Speaker
This is an extremely durable and versatile speaker that offers amazing acoustics for music and sounds. It also functions somewhat like a smart speaker and provides many of the benefits that Amazon Echo has. That said, these Pyle speakers are still our favorite speakers of all time.
Smart Lights
Smart lights are the way of the future, as they allow you to control your lights when you aren't home. This saves you from wondering if you ever left a light on, and you are able to connect your home through smart technology.
Wireless Phone Charger
Wireless phone charging is probably one of the best cool tech gadgets currently on the market. These are usually special cases that also come with a docking station that is able to charge your phone without the use of pesky wires. Certain newer models of smartphones come with this feature without the use of a special case, and this may become the new norm as time goes on.
Home Monitoring Device
A home monitoring device is typically a great idea for anyone looking to up their security game at home. This integrated technology allows you to evaluate any threats to your home, from near or far. These devices will likely give you immense peace of mind, and certain insurance if anything were to happen in your home.
Fujifilm Instax SP-3 Mobile Printer
This handy device is a mobile printer that allows you to print pictures instantly from your phone. It is reminiscent of the age of polaroids, with pictures as high quality as your phone. Best yet, it is small, and easily can be stored in any bag or purse to bring with you to a family gathering or party.
Wearable Fitness Trackers
Fitness trackers have singlehandedly changed the way we think of movement. They allow you to measure how many steps you get in a given day, as well as record your other workouts.
These are much more accurate than the health application on your iPhone and they keep better track of how and when you move. Moreover, many boast additional features such as sleep tracking, female cycle tracking, and alarm settings.
One popular option is the Fitbit, and for good reasons. Fitbits are cutting edge in terms of a wearable fitness tracker, and they are more specialized towards health tracking rather than a simple smartwatch.
MacBook Air
The new MacBook Air is one cool new gadget that has users raving about it. With enhanced digital displays and increased accessibility, it is no wonder people consistently choose this laptop.
Automatic Wi-Fi Resetter
Wi-Fi is one of the greatest human inventions since the internet, but wireless routers can still be prone to some amount of malfunctioning. The last thing anyone wants to do while enjoying the latest Netflix original is to get up to check on the Wi-Fi router. Luckily, with this cool new gadget, there's another way. The device known as the "reset plug" attaches to the router, and it will automatically reset your router when there are issues with the connection. It will monitor your wi-fi for you, and save you from the days of unplugging the router and plugging it back in.
The Best Cool Tech Gadgets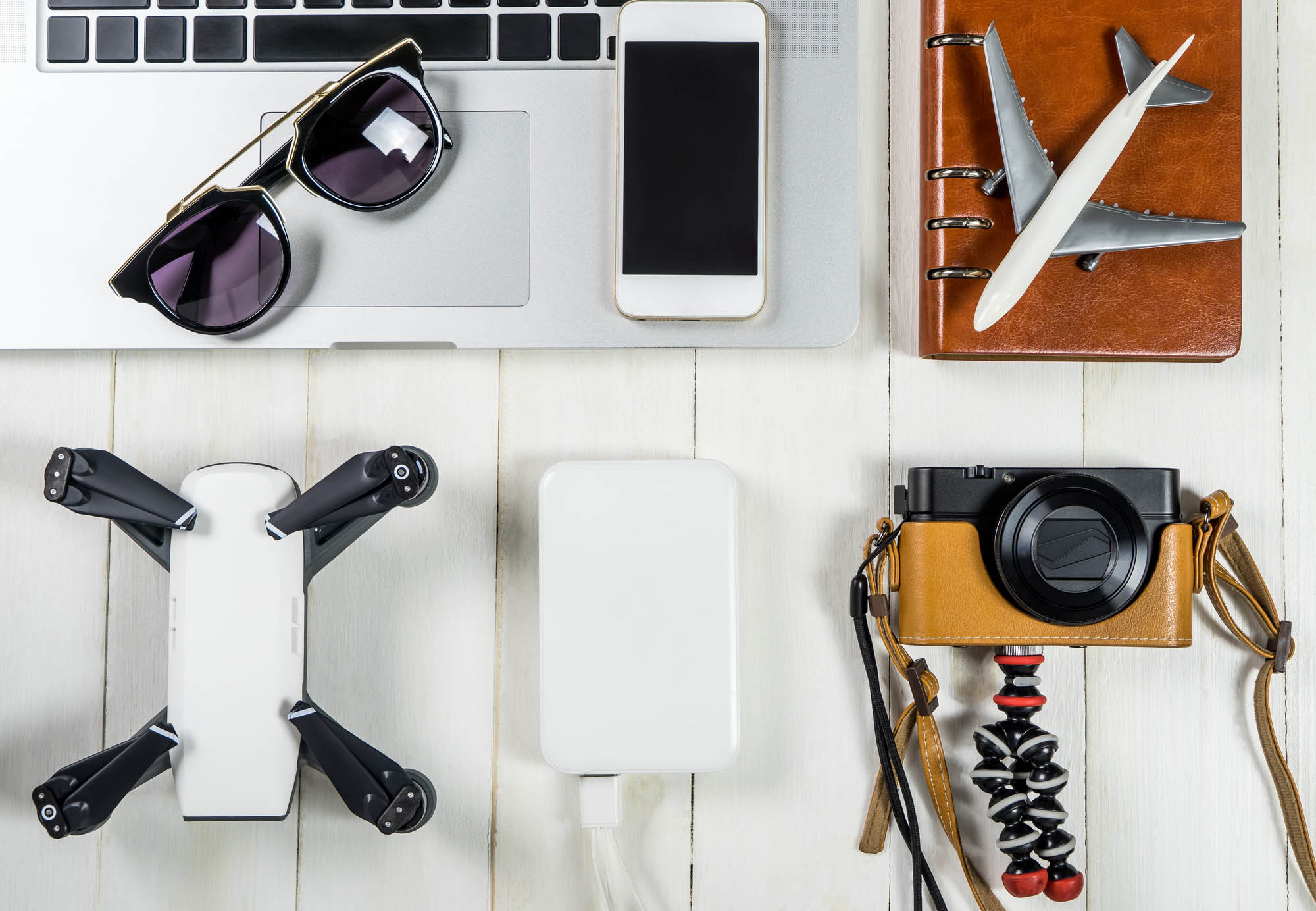 Technology is forever changing and evolving towards smarter, more intuitive systems. Even in the past five years, the tech sector has undergone rapid advances that have forever changed the industry.
These new and improved inventions eventually end up in the hands of the user and allow us to live our lives a bit easier. For now, that means being able to print photos with a mini printer, or monitoring your house from afar. The best part is that technology is continually fixing the mundane, such as the case with the Wi-Fi monitor or smart lights.
But, the best is yet to come as more and more gadgets are invented and reinvented each year. For more information about the cool tech gadgets, check out our blog for dozens of articles on the latest technology.