7 Window Blind Repair Tips You Need to Learn That Aren't Hard
If you have ever dealt with a messed up window blind, you understand how frustrating it can be to try and fix (sometimes tape won't cut it).
Take a look at some window blind repair tips that can make the next quick fix an easy one.
The homeownership rate for American citizens was stable at 64.2% according to a recent report released by the census department. That number has risen steadily in the last two years.
As homeownership goes up, more and more people are enjoying the independence and sense of pride that comes along with it. They're also having to manage the annoyances of maintenance.
One of the most maintenance prone things in people's homes… their blinds.
Window blinds provide us a great service in that they keep our homes cool. They also keep our furniture out of direct sunlight.
Unfortunately, blinds are fragile and run into problems as a result of everyday use.
To help you manage your home's blind conundrum, our team has put together this article.
In it, you'll find 7 blind issues and some window blind repair tips to fix them prior to replacing or calling in professional repair services.
1. Vertical Blinds Have Broken Slats
Vertical blinds are often found on large, vertical windows or in front of sliding glass doors.
A common issue with these are slats (the area that attaches the blind to the plastic clip) is that they rip through which causes your blind to fall.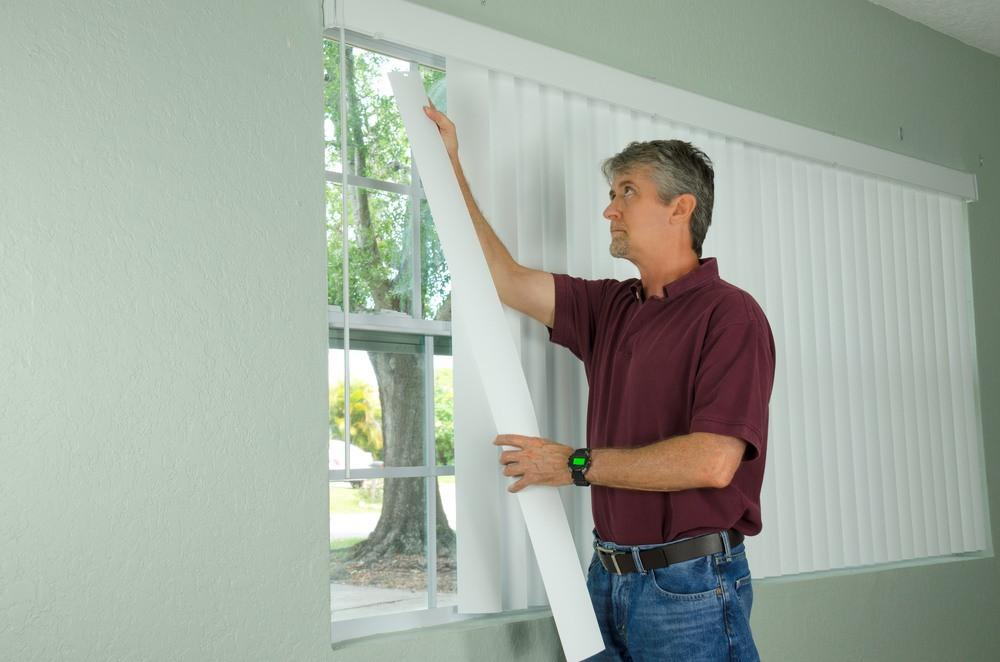 As a quick fix, flip your blind over and punch a hole with a hole-punch into the bottom of your blind. That hole should be able to act as a new slat that can slide into your blind's plastic holder.
In the future, to prevent further slat damage, be sure to never apply downward pressure to your vertical blinds.
2. Broken Window Blind Lift Cord
If your window blind's frayed lift cord splits it can cause serious mechanical issues with your blinds. Primarily, it will make opening and closing them difficult or impossible.
If you're simply dealing with a snapped string, you can purchase a new piece of string from any store and tie it to the old one.
This simple window blind repair should extend the length of the string which will give you more leverage when opening and closing your blinds.
If you find that knotting your two strings together is not sturdy enough, gluing down the knot with a hot glue gun can be helpful in reinforcing the bond.
You may need to restring your blinds completely if your cord issue is more complex.
3. Vertical Blinds Are Jammed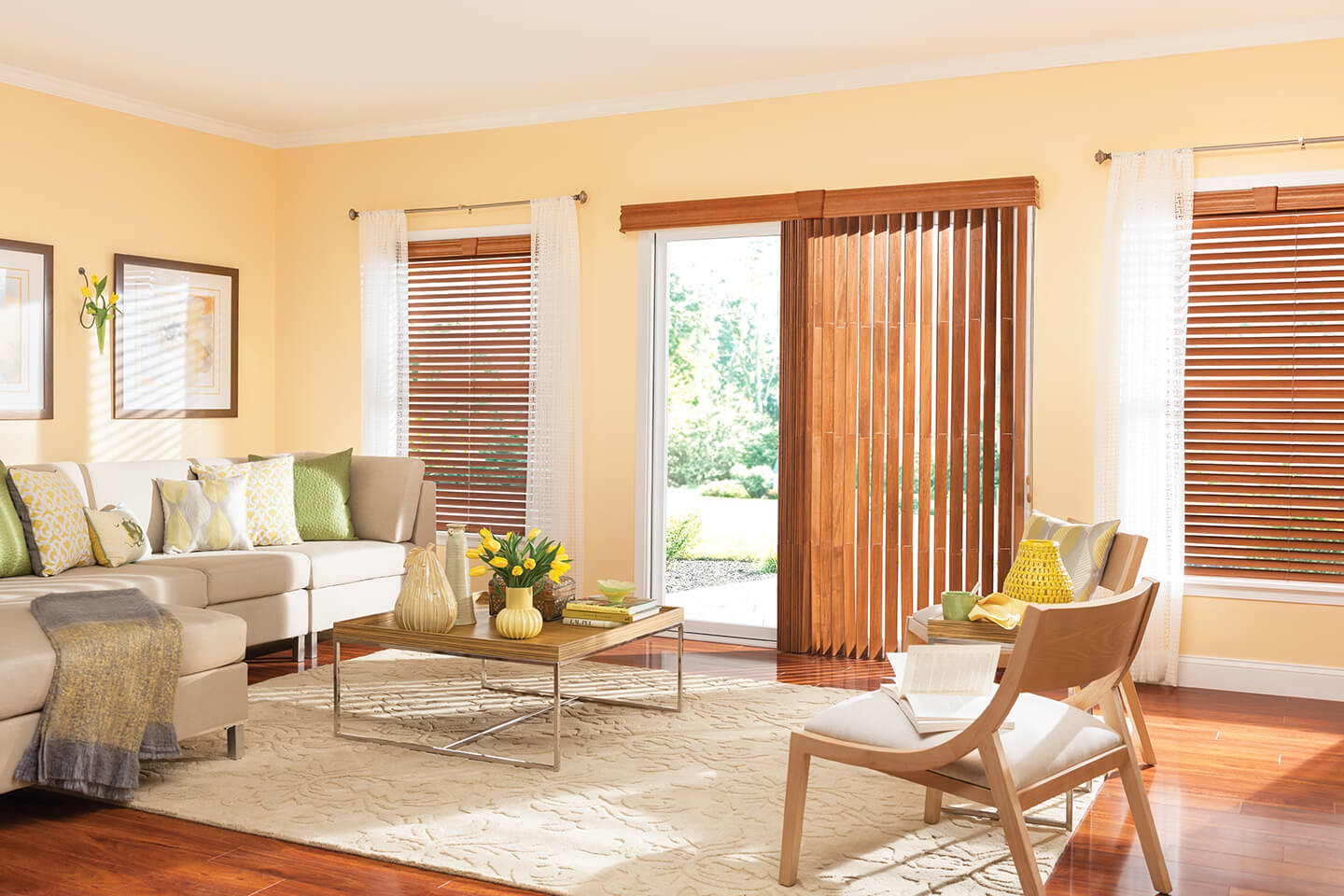 The more you slide open and shut your vertical blinds, the more prone they'll be to jamming on their rail. Fortunately, fixing this issue is typically quite simple via simple window blind repair techniques.
To start, look at the tops of your blinds and make sure their slats are all properly secured in their plastic clips. Ensure everything is uniform and that you're not noticing any blinds stuck behind one another.
If everything checks out, use silicone spray and lubricate your blind's headrail. You should then be able to work your blinds open and closed to uniformly grease your rail.
4. Your Horizontal Blinds Hang Unevenly
It's common that the cords responsible for opening and closing your blinds will eventually lead to blinds hanging higher on one side and lower on the other. This is usually caused by the blind's cord getting tangled or by slack on the cord being uneven.
You can typically address this issue by pulling your blinds open all the way. Then, gradually give your blinds slack ensuring that your left and right blind cord are being pulled in evenly.
To reduce the risk of this happening in the future, pull your blinds open and shut from the middle of their cord, not from their end.
5. Blinds Will Not Tilt or Turn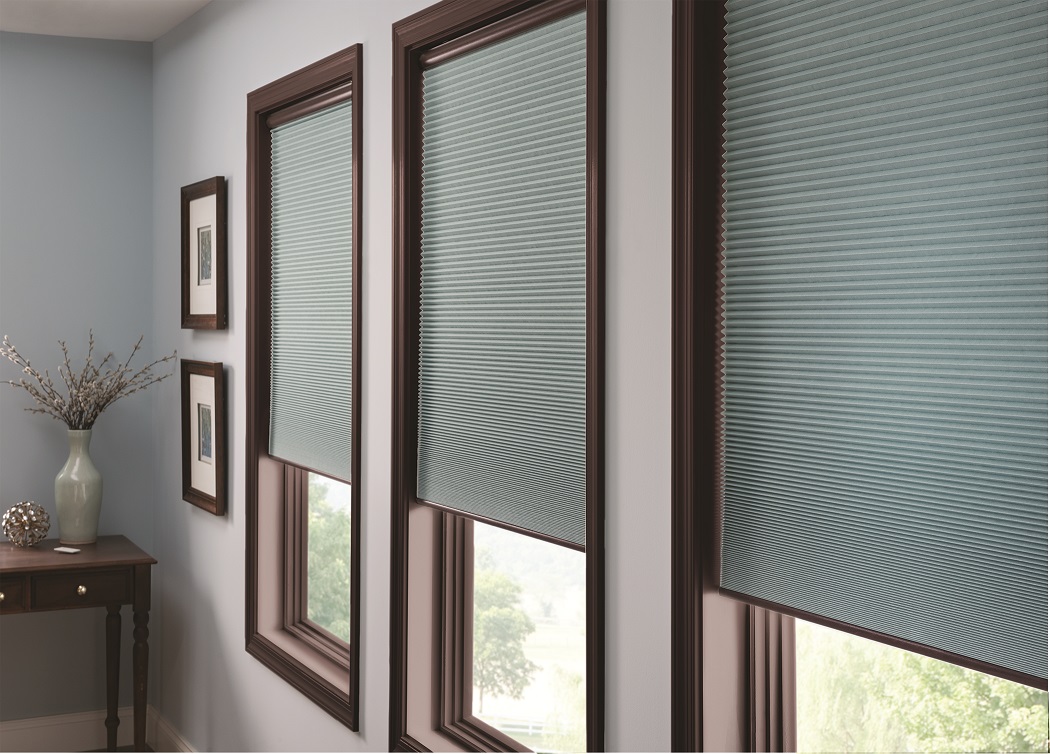 Depending on if you're dealing with vertical or horizontal blinds, they should be able to tilt or turn with the help of a guardian tilter.
If you're noticing that your tilter is jammed or is turning without any resistance, there are a couple of window blind repair tricks you can try to address the issue.
First, pull your blinds open. Then, begin to tilt them slowly open or shut (whichever is opposite of where they're at) and do so while letting your blinds drop closed. This will hopefully allow the tilter to "catch."
If that doesn't work, you may need to replace your tilter mechanism or call a professional team for help as the group at Budget Blinds from Bothell.
6. Your Blinds Will Not Lift
If your blinds get left down in the closed position for an extended period of time, the spring that works to lift them may need to be reset.
This gets remedied simply by pulling down on the bottom rail which should reactivate the spring.
7. Your Blinds Are Sagging
If you notice that your blinds are sagging in certain areas and their cord is not the issue, check your headrail for friction clips.
If you see that some or all of your clips are damaged or missing, you can contact the manufacturer of your blinds or look online to purchase additional ones.
The addition of these clips should help with sagging issues.
Wrapping Up Window Blind Repair Tips
Window blinds are sensitive household fixtures that may require maintenance or replacement from time to time. Before going out and getting a replacement, go through our window blind repair tips above to see if the issue can't be remedied.
If you're finding that the tips above do not encompass the issue that you're experiencing or are not working to remedy your issue, there are qualified blind repair professionals who can give you the fix you need or can let you know if it's time to upgrade your existing blinds.
Want to read more of the best lifestyle tips, travel tricks and more that are available online? If so, check out more of our expertly crafted content on Internet Vibes!