Pets are part of the family, so shouldn't they be included in insurance plans?
Learn what the experts think about cat insurance here.
We all love our furry feline pets. How could we not?
The adorable fuzziness, the flicking tails, and haughty expressions . . . Cats are great.
But just like with our children, we worry something could go wrong. And that's when cat insurance becomes invaluable.
But is it worth the cost? Questioning it doesn't mean you love your furry critter any less, and we're here to quiet your mind.
By the end of this article, you'll know exactly if insurance is right for the softest member of your family and what to consider when comparing plans. That way, you'll never have to start "feline" worried again.
(Expect many cat puns along the way. We just can't help ourselves.)
What Is Cat Insurance?
Pet insurance is just like human health insurance. In fact, it has many of the same advantages and works in much the same way.
Consumers pick a plan to cover accidents or accidents and injuries. Some insurers will also offer plans to cover routine exams.
Putting it simply, cat insurance will cover a portion of your veterinary bill if your little soft-pawed kitty becomes sick or injured.
Of course, it will rarely cover all of the bills, but it can be extremely helpful in dire situations.
How Does It Work?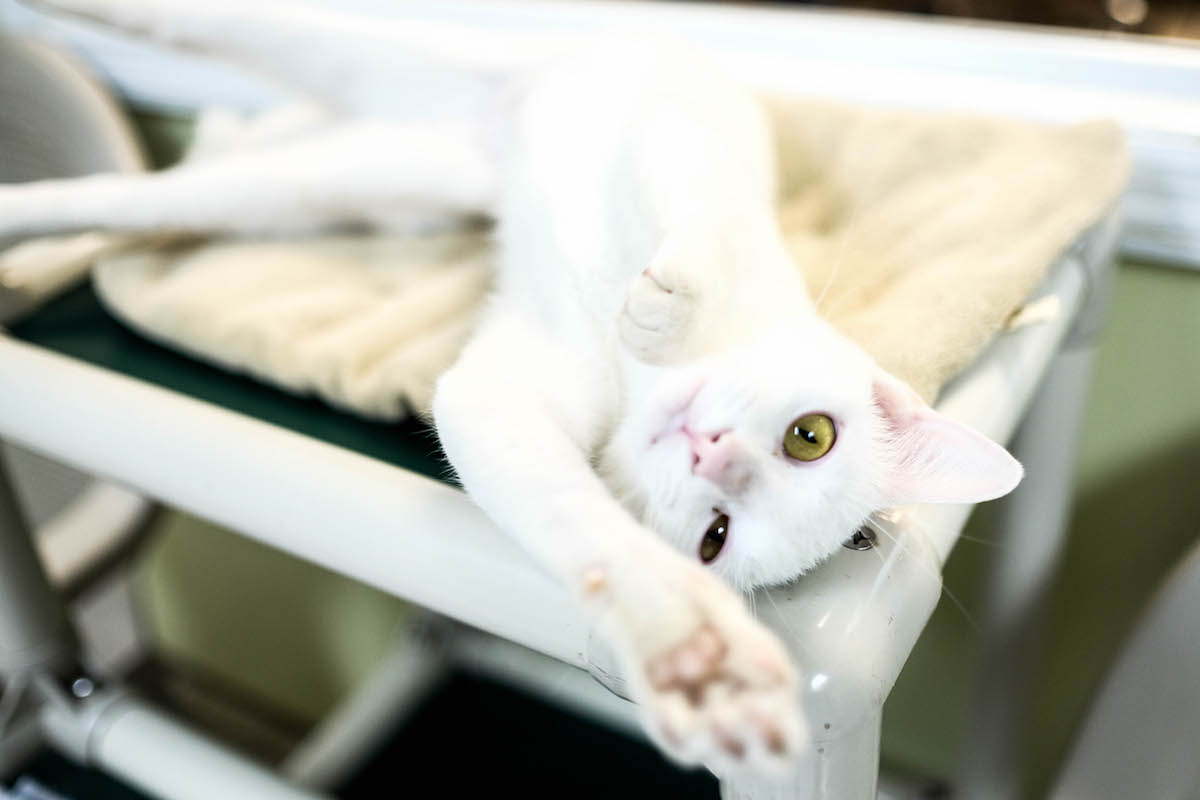 Pet insurance works practically in the same manner as health insurance. It will contain deductibles, co-pays, waiting periods and the like.
To break it down, let's paws for a vocabulary lesson:
Deductibles include the amount of meow-lah you'll have to put forth before the insurance will help cover costs. According to PetMD, there are two types of deductibles: per-incident ones and annual ones.
Per-incident deductibles include the amount policyholders will have to pay for any new illnesses or injuries. Annual deductibles include the money paid each year for the policy itself.
Once your deductible has been reached, you'll have a co-pay. This is the amount you'll pay for expenses at this point; the insurance company will cover the rest.
Premiums, then, are the amounts provided for the policy per month.
According to Consumer Reports, cat insurance costs are surprisingly low. Accident and illness coverage per year averaged $285 in 2014. It cost $132 to have an accident-only policy.
Read more here to learn about the different types of insurance available and to find the best plan for your little ball of fur.
Even with the typical considerations that go along with cat insurance cost, there are many pawsitives that have to be considered.
Sure, you're paying monthly premiums, deductibles, and co-pays. But if there is an emergency with your long-tailed friend or he contracts a disease, the insurance can save you tons of money.
Think of it this way: surgery for cancer costs around $5,000. Surgery for a torn ATL costs $3,300.
If you have a pet with a chronic illness or one who will need expensive surgery, Consumer Reports found that the pet insurance will most likely pay out more than it costs you.
Even for relatively healthy animals, with lower premiums and the appropriate coverage, it's easy for policies to pay out more than they cost.
And where CATastrophes are concerned, you're likely to make out pretty darn well.
Many policies also offer reimbursements for wellness procedures that most pet owners plan to pay for anyway, like vaccinations and spaying or neutering.
That's saving you headaches and money.
Finally, with insurance, you can have fewer worries about your whiskered buddy. No more concerns that curiosity actually will kill the cat or nightmares about surgeries.
That insurance plan can get rid of the clawful anxiety plaguing you.
Of course, there are several factors to take into account when considering insurance coverage.
Insurers will rarely provide coverage for any pre-existing conditions, so if your soft kitty has a tail of woe in her history, many companies will steer clear.
Likewise, some medical conditions may not be covered at all and certain breeds may be "banned" from coverage or require higher premiums.
It's also important to note that many insurers do not pay for vet bills upfront, but will reimburse you. That means you'll have to foot the bill until the reimbursement arrives. However, more businesses are stepping away from this practice.
Finally, there is a maximum payout, which is the maximum amount of money an insurer will pay.
If you're familiar with health insurance, many of these considerations will sound familiar. After all, these are practically all the same concerns and twists hidden in the clauses of human healthcare, too.
What Do Experts Say?
In 2016, pet insurance was so valued by Americans that it quickly became the fastest-growing employee benefit. In fact, it was estimated at that time that one out of every three Fortune 500 companies offered pet insurance.
Further, as previously mentioned, Consumer Reports concludes that it can be an effective and cost-saving solution in the right circumstances (and those circumstances need not be dire).
Herb Weisbaum with NBC News states, "If you love your pet and you don't have the money to cover an emergency medical situation that could cost thousands of dollars, I think you should consider pet insurance."
Questions to Ask When Considering Plans
If you decide to purchase cat insurance, ask these questions:
Does the company pay veterinary bills upfront or reimburse policyholders for them?

Is a physical exam necessary to obtain coverage?

What is the maximum payout?

Are pre-existing conditions covered?

Can you provide me with a list of covered medical expenses and uncovered ones?

Can I choose my vet?

Are prescriptions covered?
Take your time and be sure to shop around for the best offers. For a review of the best pet insurance and more, it is worth visiting FindReviews.
What's Your Pawsition?
Regardless of where you are financially or how healthy your fuzzy baby may be, cat's don't have nine lives and their parents aren't made of gold. (If you are, though, please give us a hand.)
It's why cat insurance, just like health insurance for humans, is a good option.
We're not kitten, your cat insurance can keep your adorable family member in his or her purrfect state of bliss.
In the meantime, are you thinking about adding on to the family? Take a look at our article here to see if you and yours are ready for a new fuzzy addition.