Everything you need to know about Burning Man 2018
As the end of August draws near, something strange is meant to happen. At the moment, the bleak, dusty landscape of Nevada's Black Rock Desert experiences an influx of thousands of people ready to take part in the Burning Man 2018. Making the Burning Man Tickets the highest seasonal need of every creative soul around the world!
Burning man is an extraordinary event beloved by thousands of people from across American and the world. The event is by all aspects a vast festival featuring a beehive of activities.
What is Burning Man?
Burning Man, as described by its organizers, is an "annual experiment in temporary community dedicated to radical self-expression and radical self-reliance." It started in 1998 when a handful of friends burned a man and dog on a beach in San Francisco.
Where is Burning Man?
Over the years, the crowd and the puppet have exponentially grown. The festival has grown into a huge cultural phenomenon and has inspired imitation festivals from far and wide. Resultantly, Burning man moved to Black Rock back in 1991.
Traveling to the middle of the Black Rock Desert in northern Nevada, in the United States, the attendees have to bring their essentials including a place to sleep, water, food and whatever they may need to survive for one week.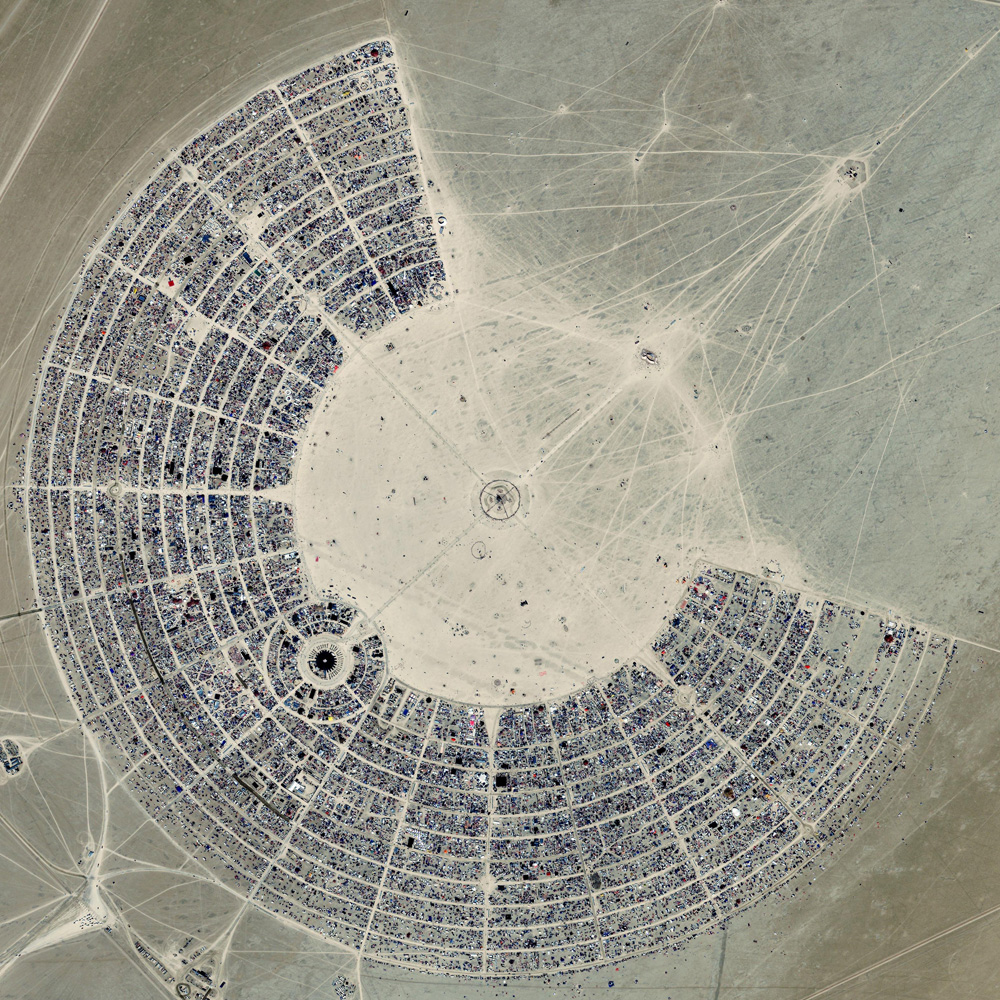 The burners are supposed to adhere to the ten principles governing the Burning Man. The principles include gifting, radical self-reliance, radical inclusion, leaving no trace and communal effort among others.
Burners are not supposed to bring money with them. They ought to carry their supplies with them and barter for anything they would admire. Additionally, each year's festival comes with a theme.
Burning Man Dates:
Aug 25, 2018 – Sep 3, 2018
The 2018 years theme is "I, Robot."
Most often, this event is mistaken for a festival typical of Coachella. However, Burning man is a temporary city erected for a week. This is where attendees, (nicknamed burners) can enjoy art, connect and tour the playa.
Primarily, Burning man focuses on creating a temporary place where anything is possible – including escaping the confines of capitalism and fighting any force that limits creativity an imagination.
Burning man is not for free, and the burners will have to part with a whopping $425 – Burning Man ticket price. This caters to their tents or RVs. No carrying money right? Alright, mostly, the attendees make use of bicycles for transportation.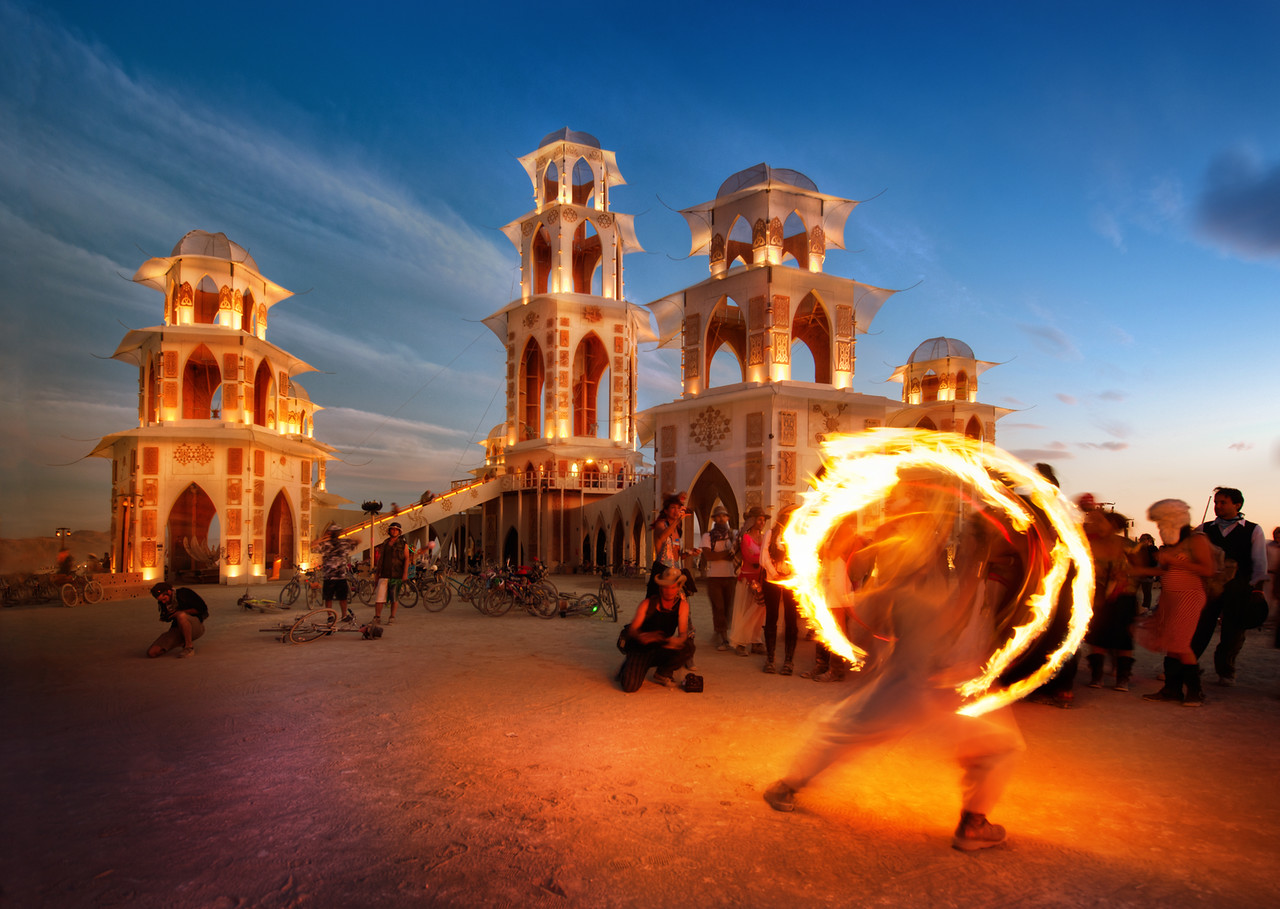 Burning man is a collection of events and happenings. It basically follows no fixed schedule. However, during the day, burners can view art, watch movies, explore the playa, or participate in a variety of other activities.
At night, the playa turns into a club atmosphere with lit up installations, DJs, and dance parties and acoustic music.
The impressive spectacle of burning man is what makes it irresistible. For many, they can't afford to miss the flames, fireworks and surreal sculptures from the dust.
On a keen observation, you will realize that the event majors on creating a society that connects individuals to their creative powers and helps them participate in community civic life, and to the greater world of nature that exists beyond society.
Celebrities at Burning Man Festival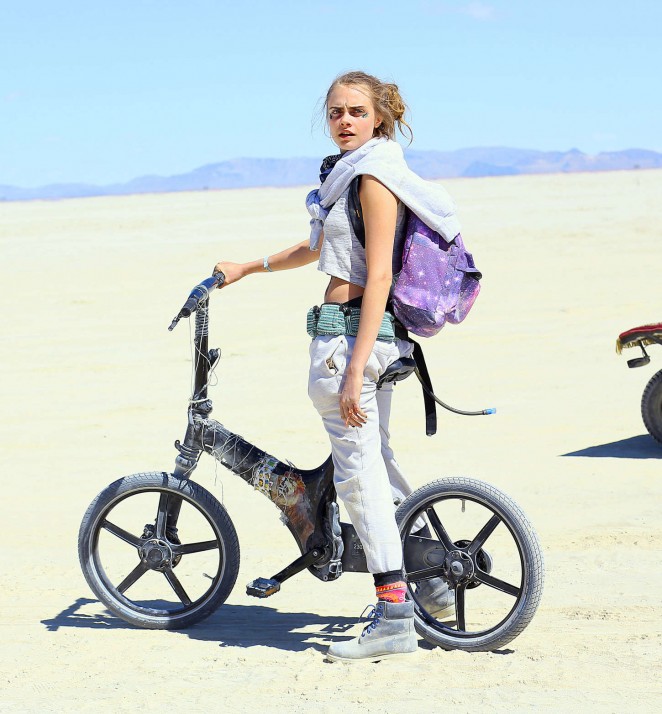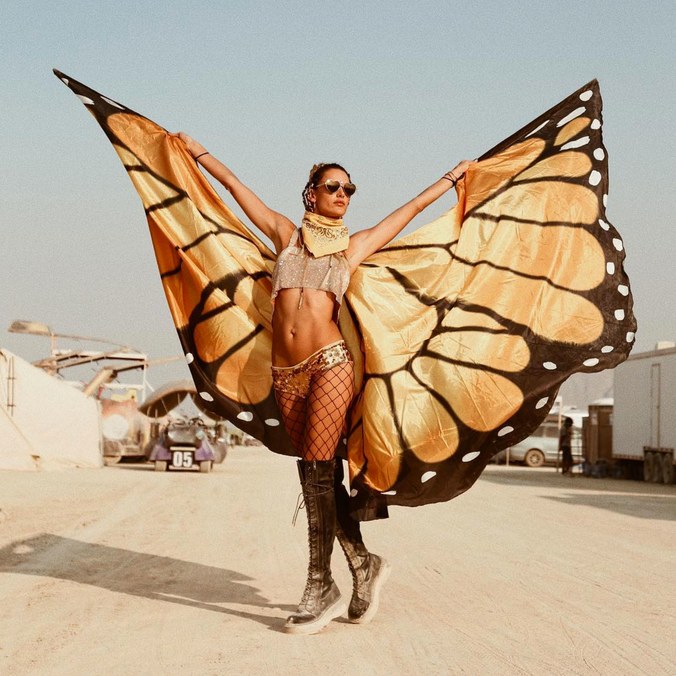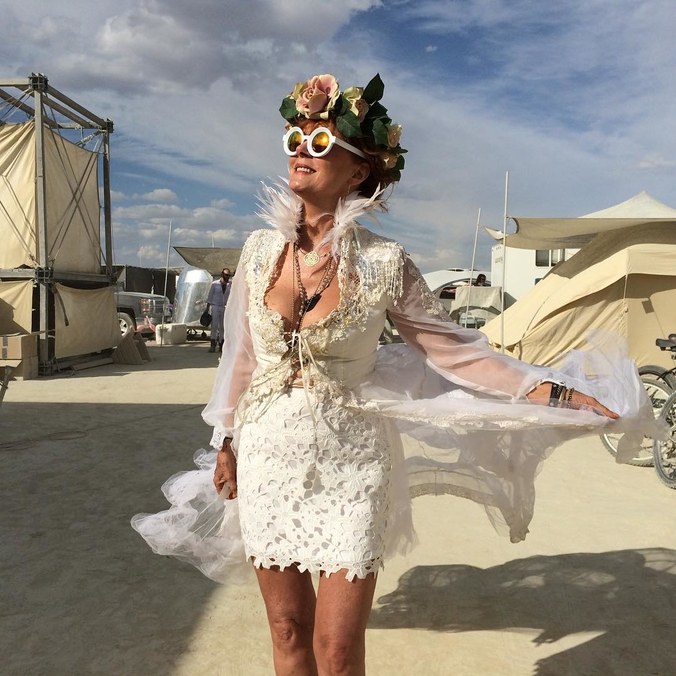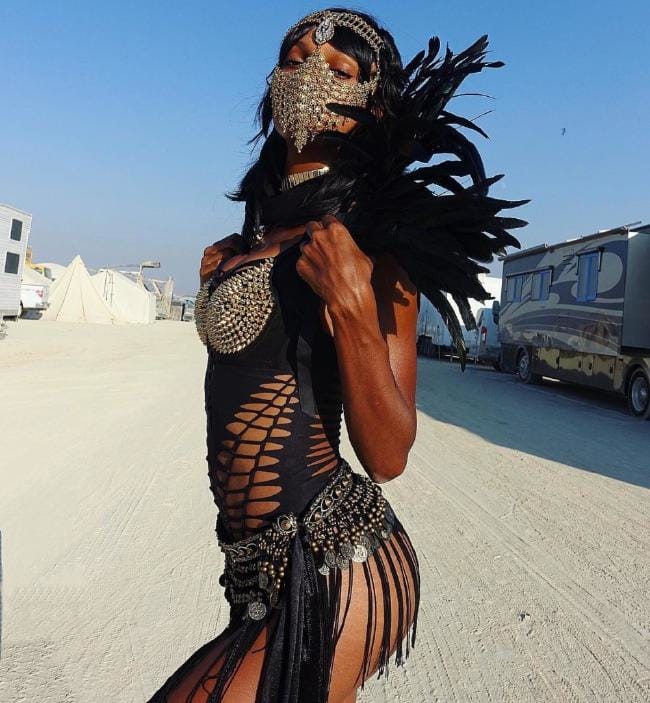 Burning man is a yearly event where creative and open minded People flood together to come up with something new and stunning.
But this year the number of celebrities like some of the Victoria's Secret Angels, Peris Hilton, Susan Sarandon, Cara Delevingne, Jasmine Tookes was seen at Burning Man Festival. All of them wearing tremendously beautiful and creative Burning Man Costumes.
Tremendous Burning Man Pictures Revealing The Magic Of Creativity.