What Classic BuJo Lover Can Teach About Bullet Journal System
You've probably stumbled across the term "bullet journal" or "bullet journaling" as you meander through the internet, and especially Instagram, right? Some long time ago, somewhere at the conference in a beautiful city Istanbul in Turkey, I`ve got an adorable weekly planner notebook.
It was perfectly designed to help its owner to track all the imaginable activities. Instead of making my notes on random pieces of paper and small notes all around, all of a sudden, I got a perfect habit of organizing my day with my weekly planner. I have to say that it was the first step in my self-improving journey. As it turned out, I have gained one of the essential habits of highly successful people.
At that time, I didn't know that the habit of running a planner notebook daily, will turn into a new hobby and a worldwide phenomenon. Later I have discovered that using different color pens while making my notes and adding some sketches and stickers to my notebook. I become more motivated to track my activities.
What is a Bullet Journal?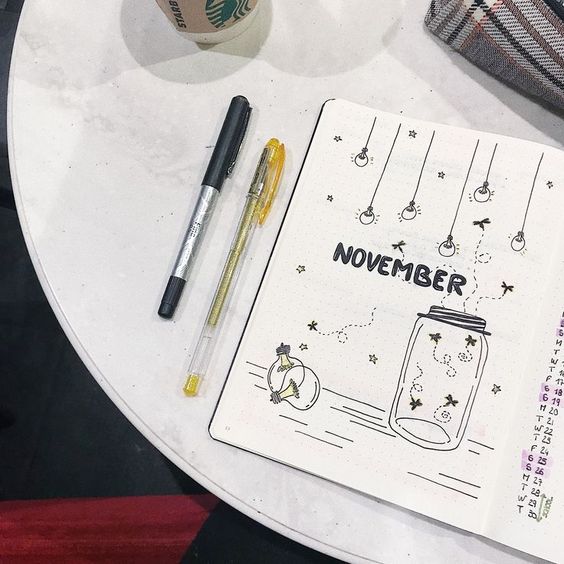 Sometime later, I come across one of my favorite bloggers. She mentioned something that left me thinking. "I want to start a bullet journal" What! What the hell is a bullet journal about? In a few seconds, I realized that I had successfully run a bullet journal for a few years now.
What was new to me is that I discovered an army of people who mastered their habit of planning everything to some kind of art. I also have discovered the official Bullet Journal website with a very detailed explanation of the bullet journal system. I even discovered a fantastic online Bullet Journal Profiles that I am happy to follow on Instagram.
There are tons of people who share the same interest combining their love for productivity with creativity, and as it turned out, all that is called – Bullet Journaling. Well, there are a little bit more behind all that. But one step at a time.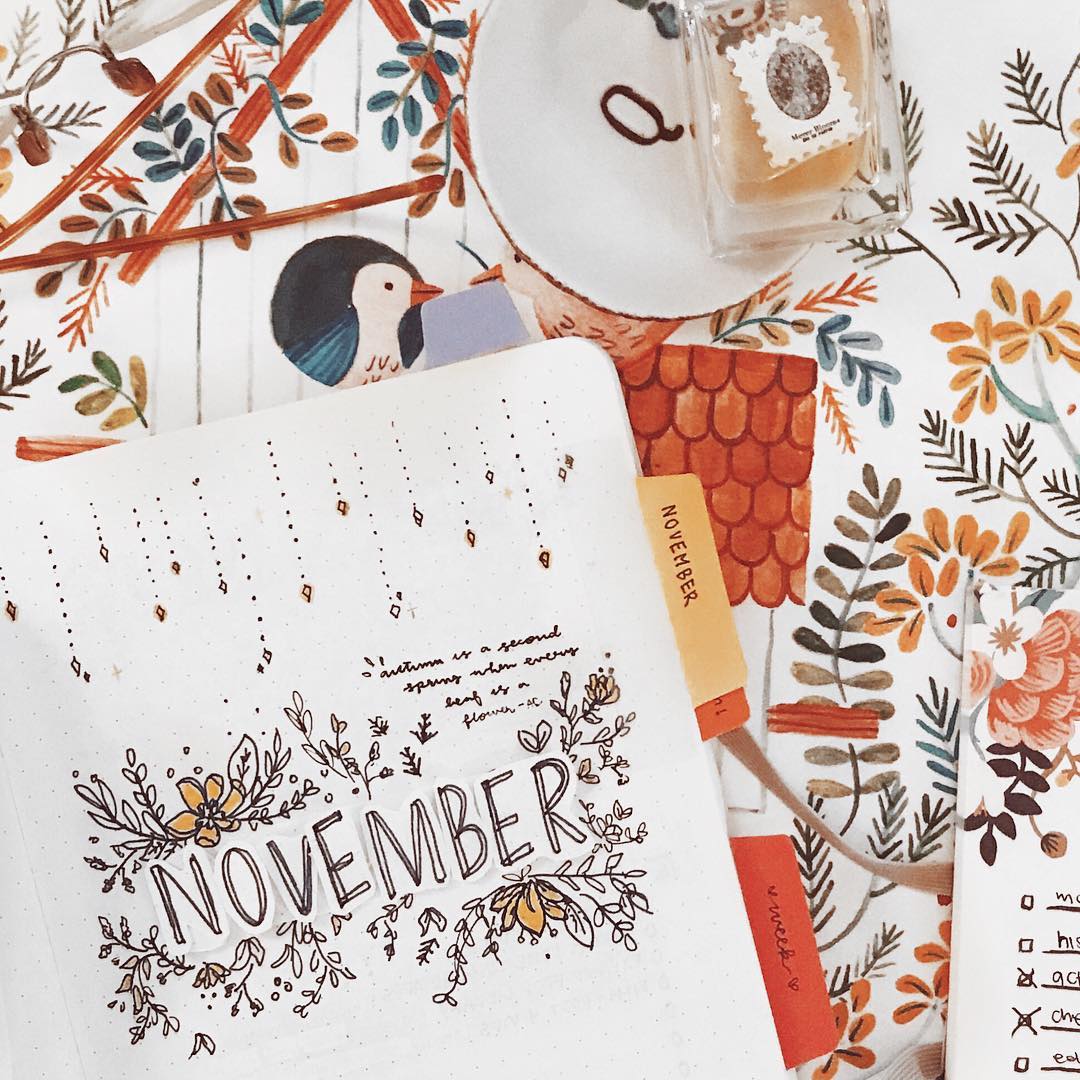 Bullet Journal is a somehow to-do list or diary, handwritten listicles, doodles, ideas, diary entries, and logs. What kind of to-do list doesn't have you crossing things off? Well, all these are best to keep a super to-do list.
There are so many beautiful and complicated layouts and barebones pages featured allover across the internet to understand better. Even more, I discovered that some of my friends were equally interested in a bullet journal. Doing it is easy. I decided to share more of those inspiring layouts with you to help you get close to this beautiful and beneficial activity.
Bullet journal, abbreviated as Bujo, can be anything you want from a to-do list, meditation tracker, handwritten listicles, doodles, ideas, goals, daily planner, or a personal journal. A combination of these gives birth to your very own bullet journal system. So check if you one of those people and decide if you should start a BuJo?
A Bullet Journal is Good for: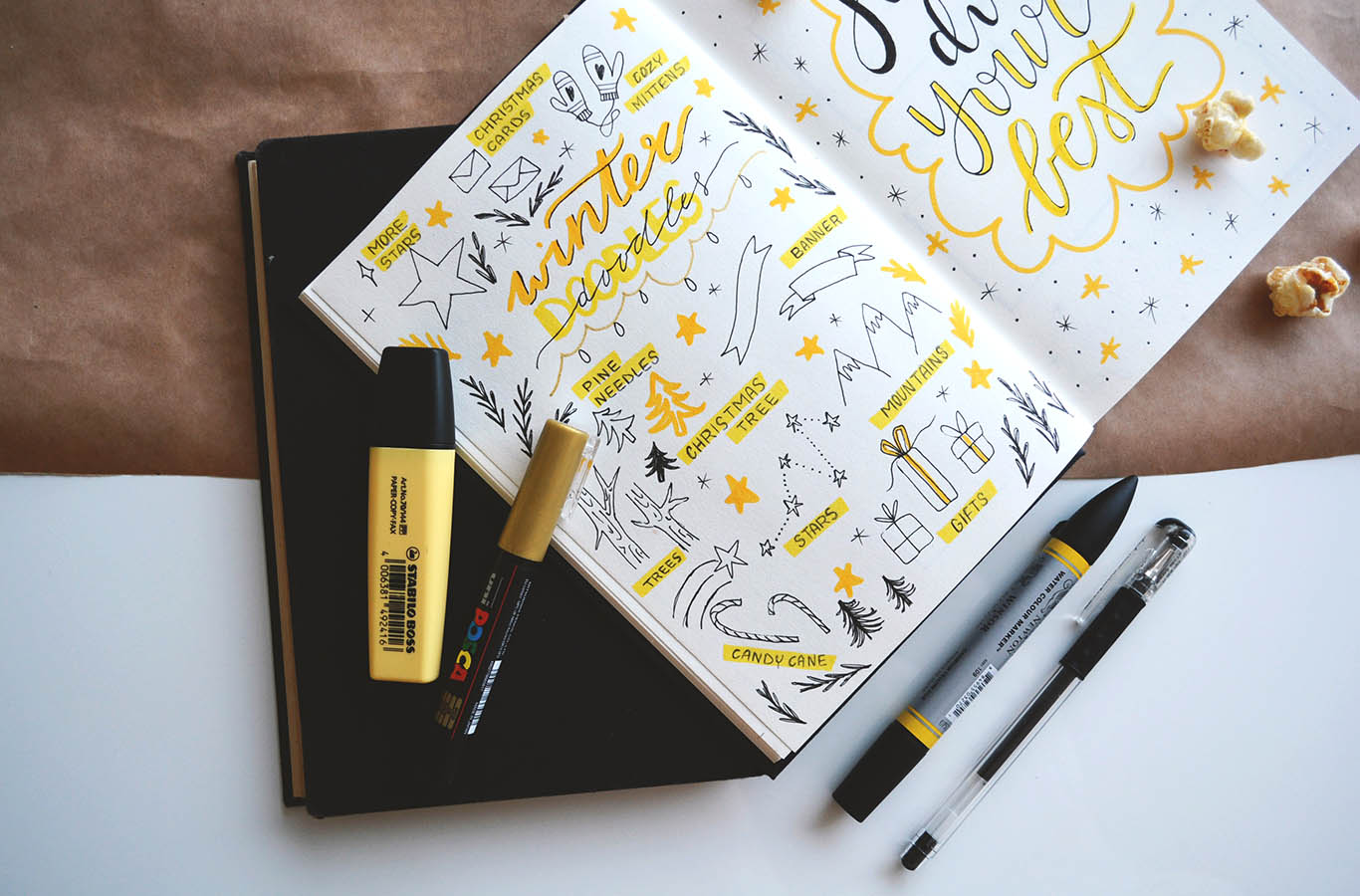 People with a million little to-do lists floating around
People who are fond of pen and paper to-do lists
People who are into goal-setting and habit tracking
People who like stationery, journaling, scrapbooking, beautiful pens, etc.
People who love daily/ weekly planners
People who want to love planners or who want to be more organized
People who would like to keep a journal/diary but are having trouble sticking with the habit
Amazingly, none of these things are requirements for loving a Bullet journal.
The Use of Bullet Journal Has the Following Features:
The use of fancy language makes it even harder to understand. You will encounter such words as rapid logging, future log, index, etc.;
Brevity is one of the ideas of a bullet journal. No long sentences;
You can choose any journal that fits your interest;
A bullet journal keeps track of almost everything. It's both a to-do list, a planner, and a diary;
With a bullet journal, you write less. Embrace the use of symbols. Keep a key to track the meaning of the symbols;
Every page should be numbered;
Your Bujo should start with an index;
Allocate the first couple of pages, say four, for future log- birthdays, travel, or goals. After that, track any other big thing;
Devote two pages for a big monthly picture, monthly calendar, and monthly task view;
Take less time for Bujo and more executing stuff;
No need to overthink it. Have some chill while bullet journaling.

@inspiredlifediary
What Notebook for Bullet Journal and Tools Do You Need?
Planner notebook. Passion Planner, or any other notebook. Some of them already have a layout to encourage and motivate you to get more creative.
My personal choice this year is – The Dear Diary (http://www.thedeardiary.com/.) It wil be my first year with this new brand, so the review is on the way.
But in 2 previous years, I was a loyal follower of the Passion Planner (https://passionplanner.com/), and they are perfect to start. I still love it, but after two years, it's time for a change.
Pens and Pencils. Sakura Pigma 30062 Micron Blister Card Ink Pen Set, Black, Ass't Point Sizes 6CT Set. It is my choice. You can find them at any Michaels Store, don't forget about coupons. Or the easiest way to order them on Amazon.
A Beginner's Guide to Lettering and Modern Calligraphy. As more you will learn about BuJo, you will start generating your very own beautifully decorated bullet journal pages. You would want to decorate every page better and better. If you have never heard about modern Calligraphy Writing – I suggest you start right away. This Lettering Guide Book I have discovered on Amazon is a best-seller for a reason, for only 6 $.
Calligraphy Writing will require some tools as well. I have a few sets of brush pens. Tombow 56185 Dual Brush Pen Art Markers, Bright, 10-Pack. Blendable, Brush and Fine Tip Markers and Manuscript Callicreative Duotip Markers. In the picture below, you can see the difference between the tips of those brush pens. For the very start, I would choose the Manuscript. It will be easy for you to understand how to play with lines. 
Ther you go, you are ready to go! With a Bujo Bullet Journal System, you can see your progress, analyze it, and make adjustments towards what you want to achieve daily, weekly, or monthly. You will definitely boost your creativity.

I have some beautiful November 2018 layouts from other bullet journaling-obsessed creatives to inspire you to start your very first Bullet Journal. Hopefully, I have used my bullet journal daily since 2013, and now I don't get my things crossing off.
November 2018 Bullet Journal Ideas