The Best MailChimp Alternatives for Small Business
MailChimp has been touted as most of the preferred email marketing service provider (ESP) for several small businesses and bloggers looking to scale up their business, increase their audience, and make more money.
While it's a great email tool with useful features and easy usability, MailChimp is not necessarily the best email marketing service for businesses out there. It has faced stiff competition from its competitors who offer the same email marketing services.
There are even software packages for other marketing strategies, such as this SMS marketing software or other alternatives you can find online.
One of its limitations is that you can send up to 12,000 emails only monthly and up to 2000 subscribers. If you want to go beyond that limit, you have to unlock their premium plans at a fee.  Again, its free plan doesn't come with email and chat support and lacks advanced segmentation options, multivariate testing.
Consequently, MailChimp has lately been facing stiff competition from other popular recurring emails service providers who are offering similar services way better. If you're looking for a better MailChimp alternative, let's dive into these 7 best alternatives to choose from.
SendinBlue
SendinBlue email services are mainly tailored to small businesses. It first started as a digital marketing agency before translating into an email marketing platform back in 2012. The SendinBlue has a free plan which allows you to send up to 900 emails per month with automation features and unlimited contacts in your email list.
Key features:
The most outstanding features of SendinBlue include
Mobile-friendly email designer;

Monitor reader locations and follow user behavior;

an extensive email template library;

automatic trigger marketing workflows;

customizable sign-up forms and ability to learn about subscribers on a personal level;

real-time reports and Google analytics;

Automated campaigns that save time.
Pricing – With SendinBlue, you get to choose a plan based on the number of emails you want to send per month. You can sign up for the following plans:
Free – $0/month-  300 emails/day;

Lite – $25/month- 40,000 emails / month;

Essential – $39/month- 60,000 emails / month;

Premium – $66/month- 120,000 emails/month;

Enterprise – Custom.
Omnisend
If you are looking for the best MailChimp alternative for your e-commerce marketing automation, then Omnisend is surprisingly the best tool for growing your eCommerce store. It uses an omnichannel approach for its marketing automation.
This platform allows you to have different lead forms, landing pages, pre-filled marketing automation workflows, advanced visitor segmentation, and even SMS marketing all in one tool. Then, you can go installing a Salesforce operation reports software or App to seamlessly manage your eCommerce or Shopify store marketing data, and thereby take necessary actions for increasing leads, conversion rate, growth, and sales figures.
You will find it easy to use a perfect set of tools to help you to move your first-time website visitors toward making a purchase. 
Key features
Automation workflows – Product abandonment, Customer reactivation, Cart Recovery, etc;

Omnichannel communication – Email, Google SMS, Customer match, Facebook Custom Audiences;

Email, chat, Facebook 24/7 support;

Integration with Shopify,  BigCommerce, PrestaShop, WooCommerce, and Magento;

Advanced segmentation by users' behavior.
Price:
14 days free trial- 15,000 emails/month (Website Tracking, Signup Forms, Newsletters, Content Editor, Discount Codes, SMS in Campaigns, Sales reporting, 24/7 email and chat support);

$50/month- 60,000 emails/month (Automation Workflows, Standard Segmentation, SMS in Automation, Product import, and recommendations, Interactive email elements, Interactive signup forms);

$99 /month- Unlimited emails /month (Advanced Segmentation, Facebook Custom Audiences, Google Customer Match, Facebook Messenger, Viber & WhatsApp, Account, Manager and priority support, Custom IP and deliverability support.)
AWeber
Founded in 1998, AWeber is a great Mailchimp alternative due to its reliability and reputation from users worldwide.  Due to its easy to use features, it's used by 120,000+ small businesses, who always praise the AWeber's customer service team.
Key features:
autoresponders (automated emails);

Blog broadcasts;

A/B Split Testing deserves special mention;

Integrated with popular tools and services such as Google Analytics, LeadPages, WordPress, OptinMonster, WooCommerce, etc.
Pricing:
AWeber offers a one-month free trial for up to 500 subscribers offering all the essential features of their product– autoresponders, A/B split testing, blog broadcasts, etc. Thereafter, you choose any of the following list based options:
Up to 500 subscribers – $19/month;

Up to 2,500 subscribers – $29/month;

Up to 5,000 subscribers – $49/month;

Up to 10,000 subscribers – $69/month;

Up to 25,000 subscribers – $149/month;

Over 25,000 subscribers – Contact AWeber for pricing.
Should you exceed your plan's monthly limit, AWeber bills you for the next plan up.
HubSpot Marketing
Hubspot is marketing automation and business growth platform that includes email marketing tools for blogging, sales tracking, lead scoring, landing pages, PPC management, etc. It also offers free in-depth inbound marketing best practices through HubSpot Academy.
As an email marketing tool, HubSpot Marketing Onboarding Services allow you to design campaigns based on behavioral triggers. For example, set up auto-responder emails to send an email when a subscriber clicks on a certain page of your website or when a customer abandons a shopping cart.
HubSpot allows you to establish specific buyer profiles for each of your customer types and create unique content trees of email content to be sent under specific circumstances.
Key features:
Email
Marketing Automation
Lead Management
Analytics
Website SEO
Blogging
Social Media Monitoring
Calls-to-Action
Ads
Salesforce Integration
Landing Pages
Pricing:
HubSpot offers four enterprise pricing plans and a variety of paid add-ons to enhance its productivity.
The free plan–contact forms, lead pop-up capture forms, contact database, traffic and conversion analytics, integration with CMS, email, and form tools.

$50/month– lead analytics dashboard, lead flows, collected forms, contact activity, management, contact & company insights, HubSpot branding removed, custom form fields, phone & email support.

$200/month– 100 contacts, content creation tools, content optimization, email marketing, social media suite, marketing analytics dashboard.

$800/month– 1000 contacts, marketing automation, goal-based nurturing, custom workflows, Salesforce integration, smart content, attribution reporting, user roles, A/B testing CTA'S, A/B test emails.

$2,400/month– 10,000 contacts, revenue reporting, custom event reporting, custom event automation triggers, predictive lead scoring, contacts reporting, company reporting, event-based segmentation.
Aritic PinPoint
Aritic PinPoint is a full-stack marketing automation software platform for the marketing operations teams at small and medium businesses. It helps you to build relationships with leads, automate marketing campaigns and convert leads to paying customers easily.
It has features such as landing page builder, SEO tracking, keywords tracking, lead scoring, lead tracking, lead nurturing, email campaign management, email campaign automation, push notification campaigns, marketing campaign builder, a/b testing, website tracking features with marketing assets management.
Key Features
Integrations with popular websites, tools, plugins, and mobile apps to trigger seamless automation campaigns

Get cloud-based file storage to upload, save and manage your images, assets, and other files essential for your campaigns

Create, upload, and save lead magnets to leverage your SEO strategy

Track and monitor how social campaigns and ads perform. 

Track browser information and nurture anonymous visitors who show interest in your brand with retargeted ads

Trigger SMS and push campaigns for mobile users, together or separately with native plugin integrations

Nurture and retain your inquisitive visitors using a chatbot to answer initial queries and also capture visitor details
Pricing:
Starts at $19/month – Marketing Automation, Deal CRM, Sales Pipeline, 10x Free Emails per Contact, Push Notification Campaign, Lead Capture Forms, List Segmentation, Lead Scoring
Manage Email Campaigns, Send Newsletter, On-page Widgets, Responsive Landing Pages, Website tracking, Integrations, 1 Free User
$79 per month – Everything from Lite, Multi-channel Drips, SMS campaigns (Powered by Twilio), Engagement scoring, 1 on 1 SMS (Powered by Twilio), Social Monitoring, Contact Marketing Stages, Marketing Messages, Read Mailbox, Lead source Analytics, Advanced Email Analytics, Facebook Custom Audience Sync, Lead Enrichment Integration, Marketing Asset Management, 2 Users Free
$99 per month – Marketing Messages, Progressive Profiling, Dynamic Content, Tasks & reminders, Dynamic Email Campaigns, Facebook Lead Ads Integration, Advance Campaign Analytics, Team Management, Kiosk Mode, Custom Events, Custom dashboard, Custom reports, Chat support during office hour, 5 Users Free
Constant Contact

Having more than 20 years experience in this industry, Constant Contact is a fairly experienced email marketing tool and the best MailChimp alternative for customers to take advantage of.
The tool hosts professional mobile-optimized email templates with a variety of customization options. It also comes with list-building tools, automated welcome emails, contact list segmentation, and email tracking, among others.
Key features:
Post emails  to your social media pages;

Integrate social sharing buttons into every email;

Add email forms to your website;

Track email opens, compare campaigns watch mobile activity, etc.;

Lots of inspiration and inspiration with the online resource library;

Run special Facebook promos.
Pricing:
Free first month;

$20/month– unlimited emails, unlimited emails, 1 GB file storage, 1 user, e-commerce, list-building tools, tracking & reporting, customizable templates, image library, the marketing calendar, email scheduling, contact list import, list segmentation, Facebook lead ads, Apps & integrations, mobile app, live support;

$45/month– Get more powerful features – unlimited emails, 2 Gb file storage, 10 users, email automation, e-commerce, event marketing, online donations, surveys & polls, coupons, subject line a/b testing, contact list import, list-building tools, list segmentation, Facebook lead ads, tracking & reporting, customizable templates, image library, the marketing calendar, email scheduling, Apps & integrations, mobile app, live support.
ActiveCampaign as MailChimp Alternatives
ActiveCampaign is a reliable Mailchimp alternative that aims at increasing your ROI. With this tool, you can email campaigns, send newsletters, and maintain contact with your readership at all times. Additionally, you can automate your campaigns to reach the right audience with the right information.
Key features:
Incorporate RSS feeds into your emails;

Customize your sales goals;

Connect s with any email provider such as Gmail, among others;

Respond to specific automation goals;

Insert web pages  into your emails;

Make use of several display modes – inline, floating box, modal pop-up, and floating bar.;

The perfect platform for email list building;

Engage in split testing;

Track conversion rates;

Segment your target audience accordingly.
Pricing options:
$17 /month—up to 3 users, unlimited sending, email marketing, send newsletters, marketing automation, chat & email support;

$49 /month—up to 25 users, unlimited sending, CRM w/ sales automation, contact & lead scoring, data integrations, custom user permissions, custom domain, and branding, one on one training, SMS marketing;

$129 /month– unlimited sending, site messaging, attribution, win probability ML, up to 50 users (in addition to the above);

$229 /month—unlimited users and sending, custom mail server domain, dedicated account rep, in-depth onboarding, free design services, free social data, phone support, uptime SLA.
ConvertKit
Although ConvertKit offers the same functionality as many other ESPs, it has one key difference: it's tailored for bloggers. It works on the principle "if this/then that."
Key features:
Include responsive opt-in forms;

Email automation, broadcasts, and campaign reporting;

Integrated with Shopify, WooCommerce, Zapier, SumoMe, etc.;

Landing page creation.
Pricing:
$29/month–0–1k subscribers;

$49/month

— up to 8k subscribers.
The Conve
month–1k–3k subscribers;
$79/month–3k–5k subscribers;
$99/month.
ConvertKit has no free trial available. However, on signing up, you get the first month free of charge.
Final Thoughts on
MailChimp Alternatives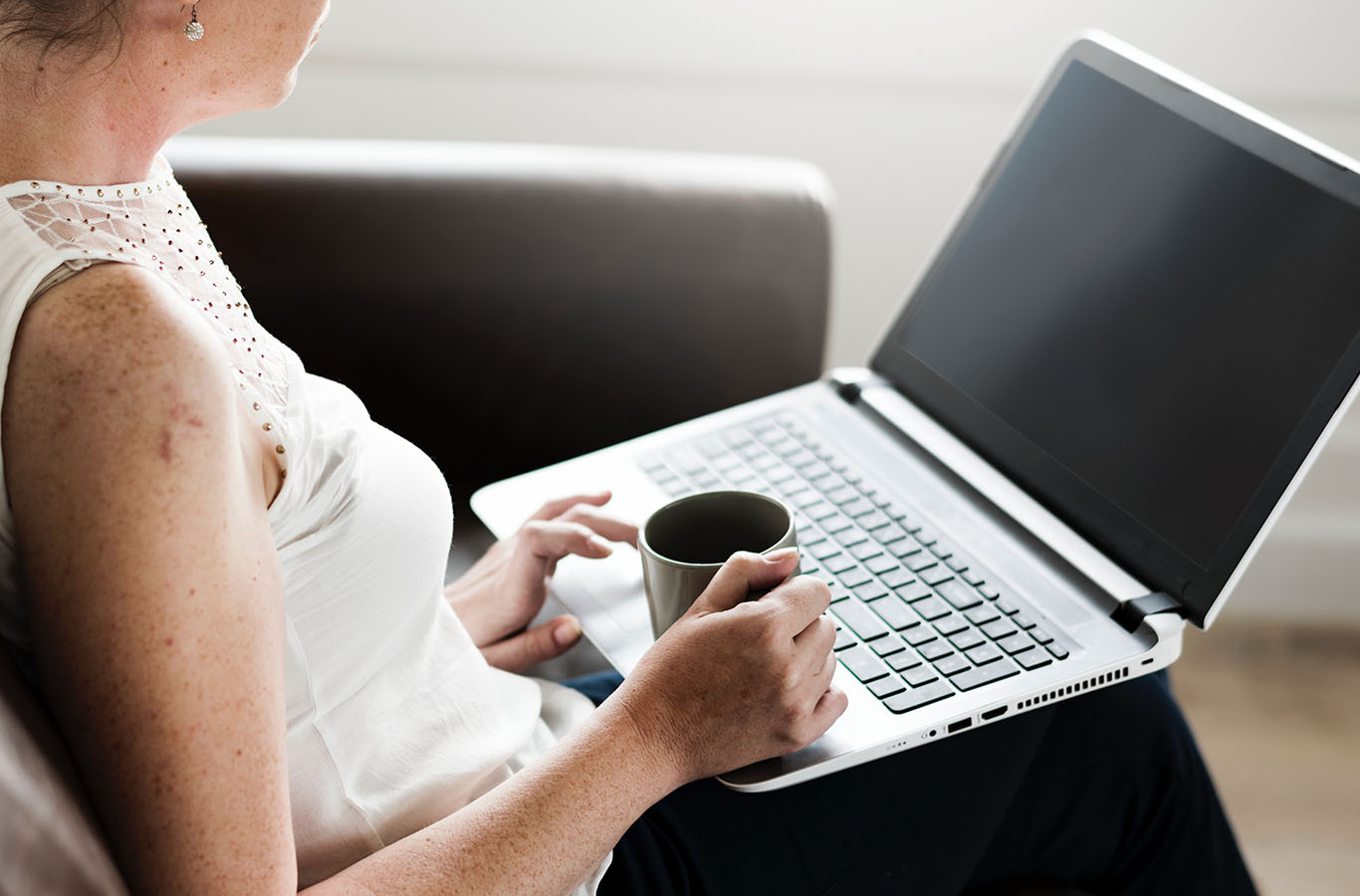 If you have a web business, you are apparently looking for a way to connect with your readers, boost your traffic, and ultimately increase sales. Use one of the above-mentioned MailChimp alternatives for your marketing goals.
However, I'm suggesting that Omnisend could be the perfect email marketing solution for small businesses because it has it all. However, as a web owner, you need to realize that popular is not always the best choice, but you now have great MailChimp Alternatives.