Visual Marketing Tips: Digital Signage for Dummies  
Looking to add a "Digital Signage for Dummies" guide to your favorite how-to series? Well, you have arrived on the right page!  Here are a few tips for creating a winning visual marketing strategy with digital signage. As you can see below, our advice boils down to a bit more than just a few key tips:
Tip one. Not to be fantastically brutal, but, in 2019 choosing the wrong kind of digital signage soft can be disastrous on many different levels. The process of creating amazing digital signage fully depends on your choice of the right software provider. Digital signage industry trends indicate that digital signage's growth isn't stopping any time soon, and you don't want to be hung up on outdated technologies.
 So, digital signage 101: choose the best DS signage software for your business. Preferably, choose soft that along with all the essential features and functions offers killer visual content. 
Using awesome visuals is now more important than ever. Videos, images, infographics are the best way to increase your reach and post engagement. DS soft company has to be invested in creating visuals that work today and will continue to work in a year. I think we've hit the jackpot with our DS soft provider, it's a company that focused on producing mind-blowing visuals, invests in their visual product, and works with top designers.
Our Kitcast.tv visuals are always on point, they are fresh, relevant and we know we're always on top of all the marketing trends. If you browse through their designs, templates, and image gallery, you'll see the artistry and professionally designed work, with a precise understanding of color, contrast, the rule of thirds, fonts, and the use of empty space. To sum up: if you want your clients to feel like they were gifted with a visual masterpiece, find a provider that knows how to create one with their DS.
Tip two. Go above and beyond to incorporate your customer's visual content into your digital signage
First of all, nowadays people take pictures everywhere and of everything they come across. In addition to that people's social media pages are fantastic these days; therefore with the right approach, you will have a flood of amazing photos and videos popping up on people's accounts, sharing their experiences and simultaneously promoting your brand.
There are whole industries successfully transformed with user-generated content and digital signage and are still benefiting from it. The food industry, hospitality, health, and beauty advertisement has evolved into something completely new with UGC and DS. You'll be amazed by the lengths people will go to see their content up on a huge screen.
Displaying UGC would mean a 28 percent rise in brand engagement. Additionally, in our oversaturated ads, environment, people trust their peers way more, so your user-generated content will show much better results than your own, no matter how great it is. People trust customer product reviews more than professional ones.
DS + USG will increase sales conversions at POS and will further boost sales due to people's social media posts. You can turn user-generated content into a powerful visual marketing tool for your brand, boosting business and sales.
Tip three. If there is a choice to be made – always choose the video
With the latest trends in digital signage, it has long since passed the stage of just being a display with static content, and dynamic visuals are the crème-de-la-crème of today's ad world.
Dynamic visual content is when digital signage comes alive and shows the most impressive results.
Beautiful motion DOOH displays are able to bring impressive ad results: they are twice as likely to be seen and have a more powerful impact than static out-of-home ads.
Dynamic ads are the future – it is impossible to walk past a full-motion digital screen without acknowledging it.
Thought, a tip within the tip: keep your videos simple when possible and try to get your message across concisely and within the first 10 seconds. Recent studies show that your audience has a smaller attention span than a goldfish, so you have, on average, up to 8 seconds of their undivided attention before you start losing them.
Tip four. Don't skimp, don't hold back: be bold, be creative, be loud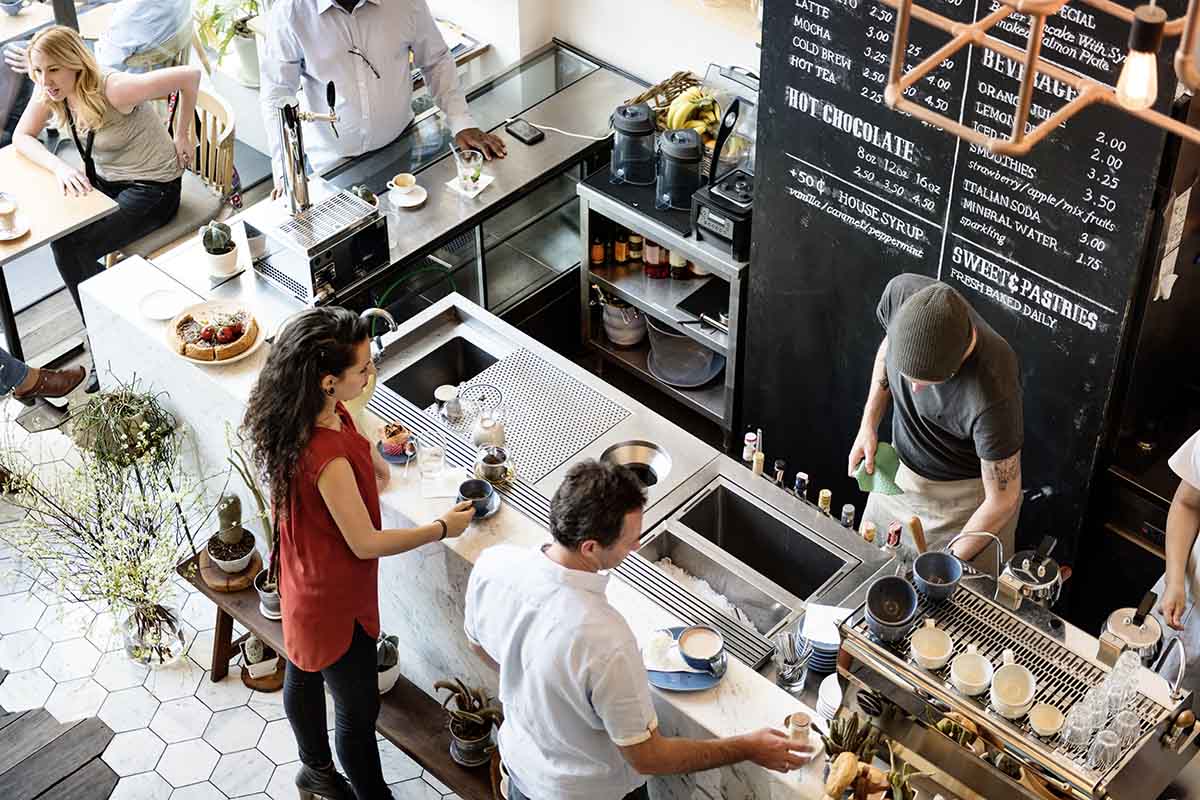 Your largest demographics are Generation Z and to resonate with them you have to be ready to talk about inclusivity, equality, diversity, to show what you value and how you can make a difference.
We have seen some powerful visual messaging from huge brands over the last years, and, honestly, if staying in the grey area isn't an option anymore, there is no better way to explain your brand's values and morals than on a huge HD screen in the middle of a buzzy street during the rush hour – that's as good as it'll ever get in visual marketing.
Tip five. Bet on technological advancements
Digital signage is developing with unprecedented speed. While some are still on the fence about investing in digital signage and others are installing smart shelves in their shops, analyzing data with DS facial recognition, and moving goods with the speed of light by introducing augmented reality into the mix.  Near-field mobile communications, personalization, interactivity, AI or virtual assistance is all available to you today.
Search for amazing interactive DS campaigns, look at the unprecedented success of augmented reality use in retail, or the real estate industry, or the impressive way digital signage displays have completely changed HoReCa. The best tip we can give to those starting their journey with digital signage: start at the top with advanced tech.