A Review on The ED Generic Drug Compound
Have you heard of the relatively new cousin of Viagra? The successor to the male booster pill has gained quite a good measure of popularity and raised quite a few questions. Here is a basic guide to the essential things you need to know about BlueChew.
What is it?
BlueChew is a male enhancement drug in the form of a chewable pill, rather than a tablet meant to be swallowed whole. It is used as a way of treating erectile dysfunction, as well as simply to be a sexual performance enhancer.
If you would like to learn more about erectile dysfunction, what causes it, what the symptoms are, and how to deal with, you can check out this comprehensive article on the subject.
Why does it matter that the pill is meant to be chewed and not taken with a gulp of water? Well, first, this makes ingesting the medicine easier. There is no risk of choking on a clunky object in your throat.
Moreover, chewing instead of swallowing it whole dramatically increases the absorption rate. The body absorbs this kind of pill about twice as quickly as a swallowed one.
In a practical sense, the pill you chew takes effect a lot faster. The BlueChew pill is delivered to you as a part of a monthly subscription to their service. There are different plans on offer, so you can pick whatever suits your needs best.
To get the meds, though, you have to fill out an assessment form, which is then reviewed by licensed physicians.
Depending on what its chief active component is, BlueChew can be either the sildenafil variant or the tadalafil variant.
The two varieties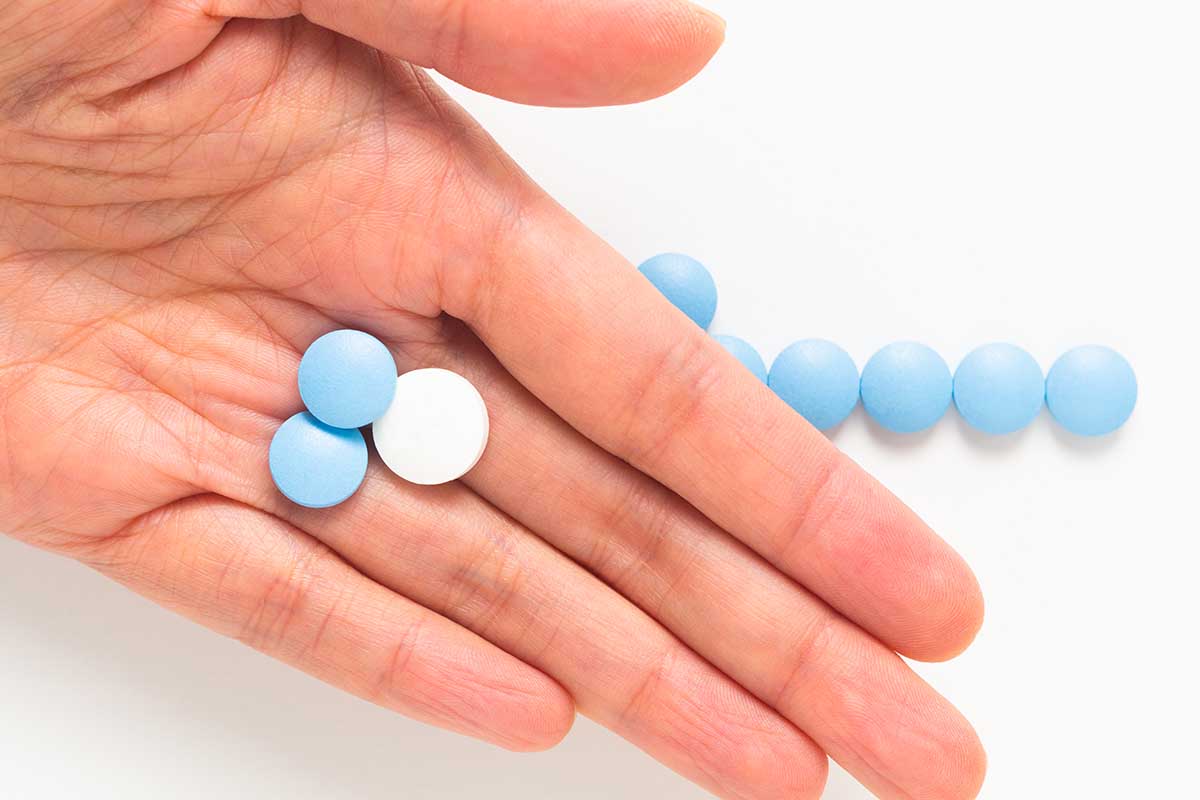 First off, there is sildenafil. This label will ring some bells for everyone who has ever used Viagra in their life. Sildenafil is the active ingredient of Viagra too. The way it works is that you get an erection some forty minutes to one hour after ingesting it.
This boner then lasts for a number of hours. However, considering that BlueChew is ingested by chewing, the results are visible more quickly. The downstairs neighbor will rise and shine in twenty to forty minutes.
Then, next is the tadalafil version. If you have ever used Cialis for whatever, you will recognize that the active ingredient is the same. This one is a slow burner, so to speak. It is more similar to prescription medicines, and you can find a view of BlueChew from the medical angle on this web page: https://www.eht-journal.net/bluechew-review-and-test.
What we mean by "similar to prescription medicines" is, as you take it more or less constantly, your body builds up a reserve, which then makes it easier to get erect when needed. The first time tadalafil kicks in are approximately 24 hours after ingestion.
If you are wondering how these manufacturers are not at each other's throats over recipes, the answer is simple. Patents expire over time. Therefore, Viagra's and Cialis' ingredients are now fair targets for everyone in the industry.
Is it a legitimate thing?
The short answer is yes. As we previously mentioned, before you can even start a trial for this product, you will be subject to a medical assessment by a (remote) health care professional based out of Chicago, IL.
Before you even get to that, though, you will need to acquire a prescription. They will check to see that you do not mix the pills with anything dangerous or counter-active. For more information, feel free to browse the more in-depth information and analysis over at bluechewreviews.org.
Is it safe to use?
Again, the short answer is yes. This is essentially the same thing as Cialis and Viagra, which have been enduring on the market since the 90s, so you are good. That said, you have to stick to the prescribed dose.
Taking any more will not make your erection bigger, longer, or anything like that. Instead, you will end up with excessive tension, and your erection will become unpleasant and painful. Think of it as the penis variant of the "blue balls" phenomenon, and imagine it lasting for days. Not a pretty idea, right? So follow the instructions.
The ED Generic Drug – Does it have any side effects?
Yes, there are some possible side effects of taking BlueChew. Of course, these are the same effects that might appear in Viagra and Cialis users, so you are perhaps already familiar with them to some extent.
On the one hand, if you are using the sildenafil chews, you may experience headaches, blurred vision, stomach problems, diarrhea, muscle pains, congestion (excessive accumulation of body fluid), and unpleasant redness.
On the other hand, if you opt for the tadalafil chews, potential side effects include muscle aches, pain in the abdomen, coughing, indigestion, decreased blood pressure, and stubborn erections that refuse to go away.
Whether or not you will actually experience any of these unpleasant things depends on a lot of factors. Read the instructions for the pills carefully and give yourself time to observe how your body reacts to them when you start using them.
Is it legal everywhere?
Nope. Sadly, BlueChew is not quite universally accepted in the US. There are eleven states where it is illegal to sell and use it. These states are Idaho, Louisiana, South Carolina, Massachusetts, Oklahoma, Delaware, North Dakota, Hawaii, Maryland, Arkansas, and Oregon.
This is nothing against the pill specifically, and rather, it just happened to fall under a legal umbrella. BC is illegal in these states due to its telemedicine legislature. For those of you who do not know yet, telemedicine means remotely caring for a patient, or remotely distributing information and services related to healthcare.
With this, you have a clear idea of what you can expect from BlueChew – The ED Generic Drug.
If you feel like this is something that can help your personal situation, by all means, go for it! But be smart and give accurate, true information on your assessment. Lying about your circumstances here can severely harm you.