How to select the best study table and bookshelves for your kids?
Every kid is unique in their sense. They all have different capacities to do work. Some are good at studies, some are good at games, some can paint beautifully, etc.  However, the common factor that every kid has to go through is the necessary formal education.
Education plays a very pivotal role in the lives of children. It is essential for every kid to have a proper education. Even if they are not much interested in making a career in academics, rather they want to have a career in different fields like music, painting, craft, etc.; they need to have at least basic formal education.
For studying, the kids need a proper study table and chair to study with comfort and interest. Like kids bed designs, there are many options available for their study tables also. You can buy the study tables online as well as from markets.
In order to select the best kids study table designs, you need to hunt for them depending on their choice and needs. Below are some tips mentioned as to how you can choose the best-required study table for your kids.
Some tips for selecting the appropriate study table for your kids
You need to understand the needs and requirements of your child when you select a study table for them. Every child is different and unique on their own. Some may like a plain and simple table with no additional or specific colors, and on the contrary, some kids could be very specific about the specific colorful table with ultra-modern designs and also bookshelves in it.  So being a parent, you need to understand your kids' needs and then let them select a table of their choice, as it will help them to study with concentration.
Many kids have wish of creating a bookshelf that will be filled with their favorite books. Whenever kids look into the bookshelf, you will have the urge to read more books and fill the empty half of the bookshelf with books.
The best part about paper books is that they will not need electricity. So when your kids are spending some alone time, then they can look at the bookshelf and pick a book and start reading that. In this way, they will be able to keep themselves away from digital friends like Facebook, twitter, and any other social media.
If your kids are a reader, then your house must have a kids bookshelf and study tables that will display all the books that you love to read. When someone visits your house, they will be able to see what are your choices of books. This way, you can also get great compliments on your kid's reading choices. Always go for comfortable tables. Designs come, later on, and your priority should be the comfort of your kids.
Choose a table of appropriate size according to your kids' height. If the height of the table is more, then you can choose a chair that has a greater height from normal chairs so that it can compensate, and the kids can study comfortably. Also, you should check for the width of the table so that kids can study with multiple books at a time.
You should select a study table that is students friendly. Some table has to attract designs but is not spacious and comfortable when it comes to practical use. Good study tables should have enough space for keeping stationery item along with books and then study so that the kids do not have to get up every time to pick things from other places.
Always select a table according to the available space in your kid's room. Also, try to fix them at a place where they can get maximum light whole studying. You can easily keep the bookshelf in your home, and it is great furniture that can give a very classy look to your home. Different types of bookshelf designs are available in the market.
The tables should not be heavy enough that they can't be shifted from one place to another. This will be beneficial to shift the table according to your need. You will hear many people prefer to have bookshelves filled with books than to have Kindle that is filled with books. When the bookshelf is filled with books, then it has very emotional connectivity because most people love reading a book more than spending time on TV shows, which damages the eyes.
Nowadays, you will also get bookshelves that come with an integrated table where you can put the book and start reading. It will create an atmosphere that will promote reading. It is not about how convenient it is, but it is more about creating a collection that can represent your, and kids' taste. Many people have bookshelves in their houses that contain books that they have read during their growing years. So you can see that it is kind of nostalgic for many people, and it also brings some fantastic memories.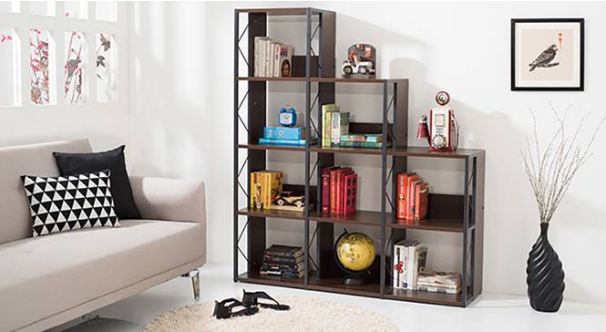 So it is important to keep these points in your mind while shopping for a study table for your kids so that they study comfortably and it is best suited for their room also.