You Can Listen to This Article Here
Don't Let These Things Cause Issues With Your Driving Confidence
Many of us need to be out on the road and use our cars from time to time. It might be to commute to work, maybe take children to school or from one place to another.
However, while many of us rely on our vehicles for our lives, there can be many issues that can cause us to feel a lack of confidence on the road. It isn't always plain sailing.
With that in mind, here are some of the common scenarios any of us could find ourselves in and how they shouldn't affect your driving confidence. 
A car accident that isn't your fault
One of the most common things that can cause issues with your driver's confidence is being involved in a car accident, whether it was your fault or not.
Reports such as people that have suffered 249,241 injuries in the space of year because of car accidents are staggering.
It can cause you to feel less confident on the road, and this can mean you are less likely to head out on the road because of it.
However, a car accident shouldn't be a reason to stop. Seeking legal advice and justice can help you to feel more at ease about the situation. 
Weather causing a lack of confidence
Another thing that can cause you to feel less confident about the road is the weather.
It can be anything from bad storms and rain to heavy snowfall and ice, and it can cause not only accidents but a lack of control over your vehicle when driving.
Some people avoid these situations altogether. Others end up driving out on the road on a bad day for something to happen and cause them to avoid it in the future.
Bad weather doesn't necessarily mean you can't drive on the road, but it does take extra care and concentration to ensure that you stay in control of your vehicle. 
Issues on the road that aren't accidents
Sometimes you may find that driving and other people's driving behavior can cause you to feel angry and frustrated.
Road rage is very common and it can cause accidents and injuries if you are not careful. The best advice would be to ensure that you keep your cool on the road when driving.
It isn't always easy, but it can help you to avoid any confrontations that could result in further problems on the road. 
A change of vehicle for driving confidence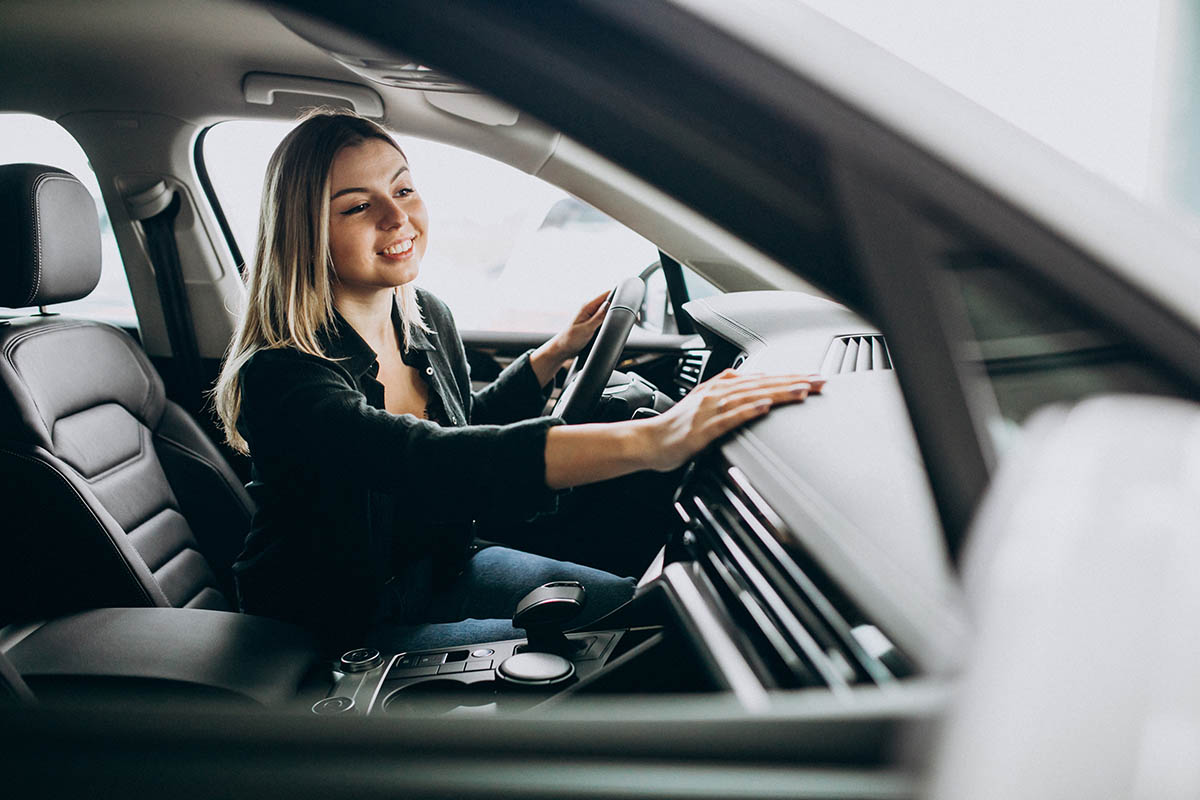 Another thing that can cause you to feel less confident on the road is a change of vehicle.
Many people learn to drive in a certain type of vehicle, but as time goes on, you may need to change it, upgrade or get something bigger.
This can cause you to feel less confident as the vehicles can feel different on the road. Of course, giving it time you can get used to things once more. 
Sometimes these things can cause you to feel less confident on the road, but working through them can help you to feel less affected by it.