Tips for Business Social Media Accounts
If you are a business owner, it's likely in your best interest to create and manage social media accounts for your business. Whether you are a restaurant owner, you run a clothing boutique, or you own a home service business, you can use social media to your advantage. Social media can help you get new clients, while also allowing you to stay in contact and communicate with previous clients.
Though many business owners are aware of the vast benefits that social media can have on their profit, they don't utilize its benefits because they don't know how to run a social media business account. Does this sound familiar? If you are a business owner that wants to use social media but does not exactly know how, here are some helpful tips to help you get started.
Enhance Your Business's Online Presence
Social media is key to the Age of Technology. People spend a large part of their day scrolling on various social media platforms, and social media is where a lot of people shop and learn about new products and services. With that being said, it will be worth your while to create social media accounts for your business that shows and details the product or service you are offering.
The kind of business you are in will dictate which social media platform is best for you; however, the most popular platforms used by businesses are Instagram, Facebook, and Twitter. Here are some pointers to help you get started on posting on those platforms.
The aesthetic is (Almost) Everything
This is true for almost all areas of business in regards to social media. Your social media posts should be attractive so people are interested in them. Similarly, the way that you arrange your posts on social media is also important. Your posts should all be similar in the way that they look in order to convey a theme or mood. For example, many clothing boutiques tend to post light-colored, and soft images to convey feminine feelings.
Plan the images and videos you are going to post rather than haphazardly posting whatever you want. It will also benefit you to spend the time to take quality pictures so that you have attractive content to post. If you don't have the proper technology to take quality photos, you should consider hiring a photographer or taking advantage of a Sony Alpha a7 rental.
Respond to Direct Messages
This simple task is essential in running successful social media accounts. Simply responding to direct messages can go an extremely long way. Not only will you potentially generate more business and sales, but you will also show the customers that you care and are interested in what they have to say. You should set time aside each day to respond to direct messages, so you reply to potential customers in a timely manner.
Likewise, you should also make it a point to respond to comments on your posts; this is true no matter what, including in situations where the comments may be negative. By responding to direct messages and comments, you will also get a good understanding of your customers and can cater your business to them a bit more.
Customer Engagement is Essential
Social media is an outstanding way to promote customer engagement. Customer engagement makes customers feel welcome and important, which will help you retain and acquire new customers. Some popular ways to practice customer engagement include:
Posting polls in your Instagram and Facebook stories for customers to vote on;
Sharing pictures of customers using your service or product;
Giving shoutouts to loyal customers;
Post incentives and deals;
Ask questions in your posts.
Post Content People Care About
This tip is seemingly obvious, however, some businesses overlook this essential part of social media marketing. You should go above and beyond to post content that customers will find interesting and informative. Interesting content will keep your customers coming back for more and will give them something to look forward to when they are scrolling on social media and see your business's profile. Informative posts will allow customers' questions to be answered regarding the product or service, making your business more reliable and trustworthy.
Twitter is one of the best social media platforms to market your business on. It is a platform where you are able to share informative content about your business with a wide audience. Businesses need to stay constantly active on Twitter. To make sure your Twitter account stays active you can use a tool that will let you schedule tweets in bulk during the time that is most suitable for you.
In order to post what customers care about, you need to think about what kind of customer you are catering to. Are you trying to sell to middle-aged homeowners, or are you selling to college students and recent graduates? When you identify the customer, you will have the ability to learn what he or she truly wants when scrolling on social media.
Use Social Media to Your Business's Advantage
If you aren't already using social media to your advantage, it's time to start. Keep these helpful tips in mind as you plan your content and as you do further research on how your specific business can benefit from an enhanced online presence. If you don't have the time to run multiple social media accounts for your business, consider hiring an employee in the marketing department that can do so, or hiring a freelance marketing specialist.
About the Author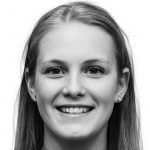 Jennifer Bell is a freelance writer, blogger, dog-enthusiast, and avid beachgoer operating out of Southern New Jersey.