Custom Design or Template – Which is Better?
Deciding to create a website for your business is a huge step, but it is easier now than it used to be. Wix, WordPress, and Squarespace provide builders for people of all skill levels to create an online presence. This bodes the question of whether you need a professional for your web design services. Custom designing and templates both have their place in the business world. Therefore, looking at their pros and cons is the best way to obtain an answer on the right WordPress design.
What is Custom Designing?
When someone talks to you about custom web design, they are discussing creating something from scratch with a mix of different programming languages. Even templates that you can customize are not true original sites, as you are stuck with proprietary code.
Advantages of a Custom Designed Website
The obvious advantage of this style is having a unique page, and you have complete control over it. However, there are a few other positive aspects to consider.
Unique Design

– Site without limitations and looks exactly like what you want

Access to Personal Developer

– You have someone who can troubleshoot problems as they arrive and keep your site running

Always Up-to-Date

– Templates are updated as the creator desires, meaning your site may not be current. Custom pages are updated when your developer edits them.

Scalable

– Custom sites grow with your business, without limits.
What is a Template?
Templates are website designs that are created by developers and usable by thousands of pages. They are customizable, with limits. They are easy to install and ideal for people who are looking for a personal site. These designs are generally created for specific content management systems (CMS) such as WordPress, Wix, or Squarespace.
Advantages to Templates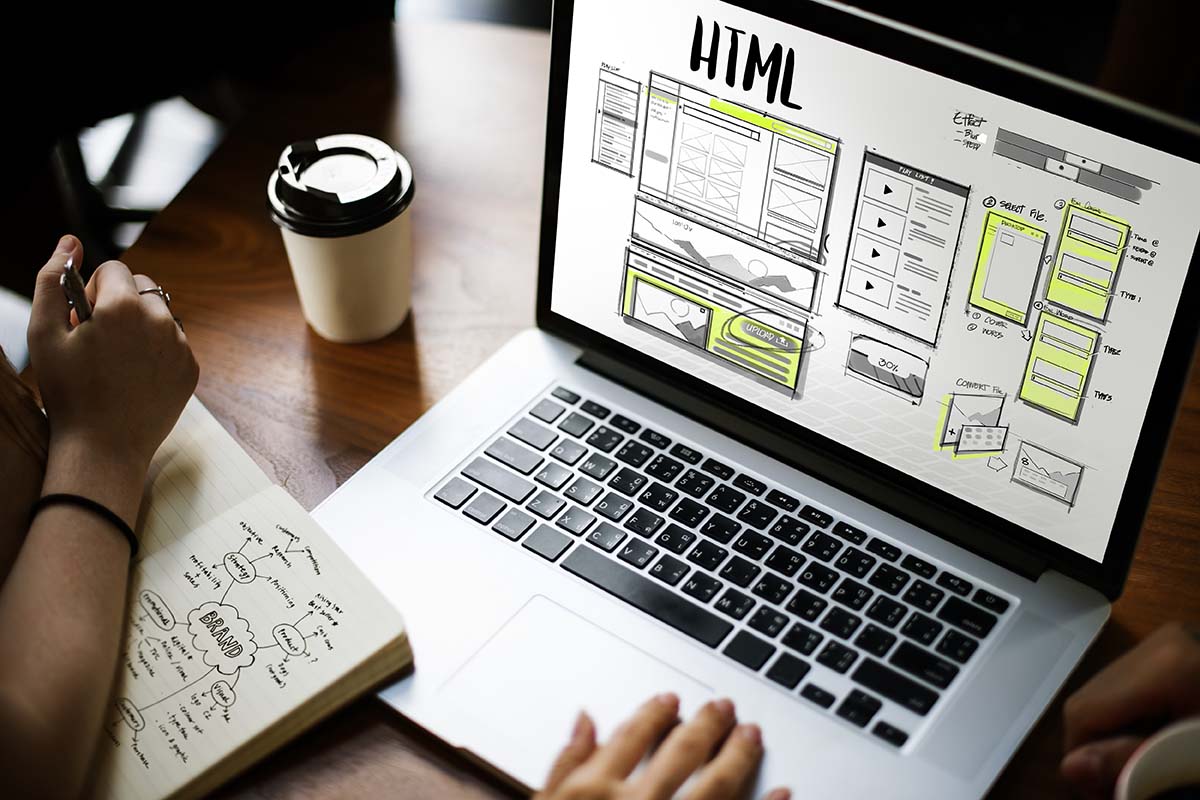 Small businesses and personal websites often choose templates to keep costs low. Low price is one advantage to this style of web design, and here are a few others to consider:
Quick to Construct

– You can have a website up and running in a few hours.

Anyone can Build

– Templates use building blocks and walk you through the customization stage, so you do not need programming knowledge.

Partially Customizable

– While not able to adjust every aspect, you can make a template look unique to your business.

Easy to Change Looks

– You can keep your site information the same and install a new template quickly.
Custom Design or Template:
What Do Professionals Use?
Professional web designers use a mix of templates and custom code for their websites. Starting a page from scratch will use the same code, regardless of the final appearance. Depending on your requirements, an experienced developer may take a template's code and adjust it for your needs. Consistency throughout your site is the most important, which is not always possible with a template. If your developer finds themselves having to apply unique code to every page they add, they may suggest going with an originally written website.
In conclusion, determining which method is best for you requires you to contemplate what your needs are. Discuss your budget and preferences with a professional developer. They will give you their opinion on which path to take. The best part about web design is you can easily change from a template to a customizable one if you change your mind.