The Best Fashion Trends From Spring/Summer 2021
As for the biggest spring/summer 2021 trends, the new working from home has affected what designers created. While it is expected that the pandemic took a toll on the creative side, the trends show otherwise. It looks like most of the designers were influenced by the pandemic era and came up with plenty of wearable plants for ample mileage.
So whether you are looking for some indulgent escapism, color therapy, or shelter, there is something for everyone in place outfits. Wondering what fashion trends to look out for? Here is our compilation of the top 15 fashion trends for spring/summer in 2021. 
Oversized Boyfriend jackets
The 80s inspired oversized boyfriend jackets are back. This time we are wearing it to achieve an effortless, chic, and aesthetic look. You can rock the jacket with a long pair of straight-leg trousers or leather shorts for that ultra-modern style. On colors to rock with this trend, you can go for the blues, charcoals, and neutrals. The winning part about the oversized shoulder pad boyfriends is that you can dress them up or down depending on what you want to achieve. 
Black face masks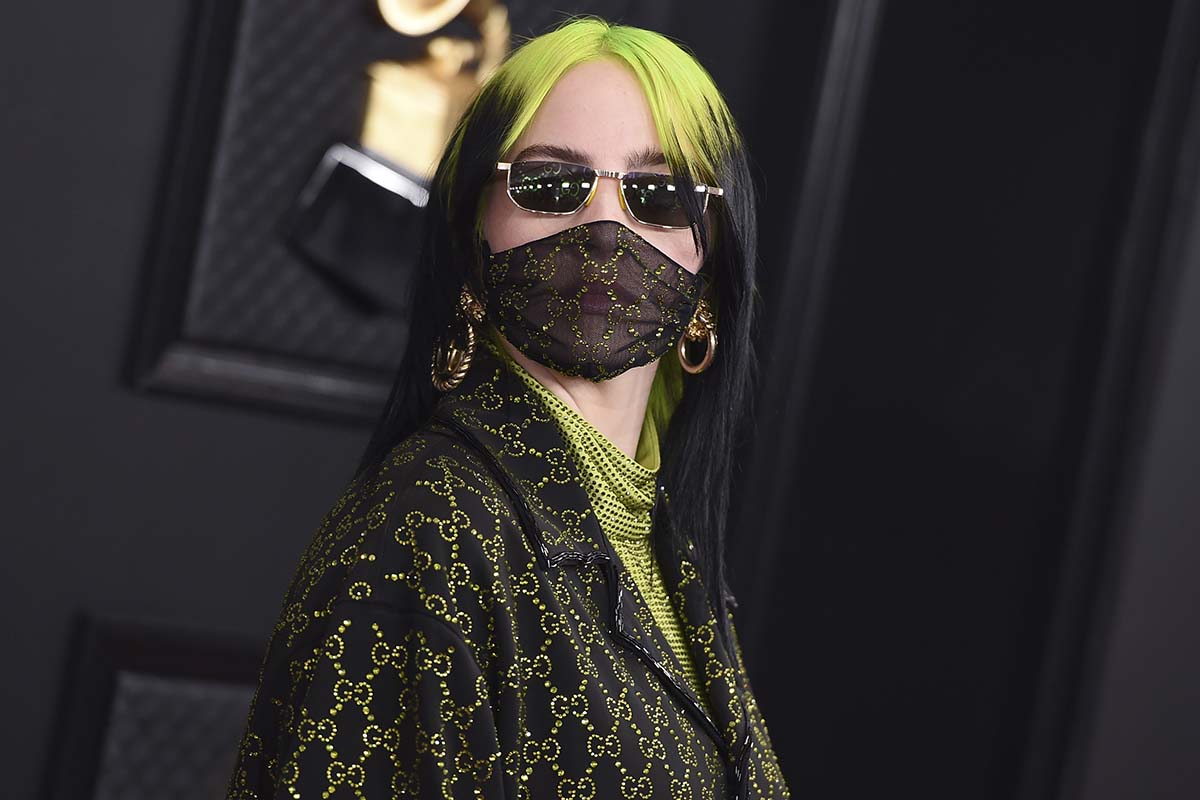 It's interesting to note that what was mostly worn as protective gear in 2020 is now won as a fashion piece in 2021. Well, since the pandemic is still with us, you can decide to protect yourself beautifully. The sleek face black face goes with any outfit. So whether you are wearing a red trench coat, a monochrome suit, a black face mask will effortlessly elevate your look. 
Corset inspired pieces
2021 is all about the royal core. It seems while we were catching up with Bridgeton, we were also picking some style inspiration. Well, corsets are back, and everyone seems to be excited about it. However, with corsets, you need to get it right, lest you wear it wrongly. You can get inspiration by looking at the best and worst outfits from the Oscars. Nonetheless, the simplest way of styling them is over a long black silk dress or a chiffon skirt for a casual look.
Yellow bags
During summer, we all want something that screams happy, right? Well, a yellow bag will do just that. This trend is easy to replicate and is timeless. It's simple, find a mustard tote for your daily needs and a classy yellow clutch for your office needs. So whether you are downing vibrant hues or a monochromatic ensemble, a small yellow clutch will spice up your outfit. 
Checkerboard
I cannot count the number of times I have seen this type of print popping on Instagram over and over. Let's be clear. I am not talking about the buffalo check, the plaid, or the gingham print. It is this print with the raising flag and a chessboard print. Watched Queen's Gambit? Then I am sure you know what I am talking about. If you need visuals, a glance at the latest street style stars or runway models will inspire you. 
Tinted square frames
Fashionistas will tell you that a look is only complete when you have some good frames on. So to bring back an en vogue, the snappy dressers are on the lookout for retro sunglasses. Well, in 2021, forget the cat eyes and the aviators. We are in for the tinted sunnies with orange or yellow lenses. 
Mini skirts
A miniskirt has and will always remain millennials' iconic piece even in the coming years. Arguably, miniskirts are the most wearable, and it is no surprise that it is hugely popular among the fashion set. This year's minis are those with super short hemlines, accompanied by a low-rise waistline. These types are a banger, especially for people who want to show some legs. 
Pastel tones
Sorbet-inspired colors are not only perfect for summer, but they also suit a wide variety of skin tones. In essence, pastels have dominated the fashion industry for a while and continue to do so. If in doubt, try pairing a cool mint green boiler suit with an oversized soft lavender coat to get the hang of it. 
Clever Cut-outs
This is another perfect trendy outfit for those who want to show some skin. These pieces can be worn alone or layered with thin tops or tights.    
Knitwear
Since we are still working from home, the knit dress has become the new house dress. They are super stretchy, comfortable, and can be dressed up. You can go classy by wearing a thicker knit for an ultra-flattering fit or a casual look by donning a ribbed maxi for some extra flair. The 2020 predominant fabric has got an upgrade with plenty of cutouts and Avant-Garde shapes. Here are some inspirations for the best spring knits that are gaining popularity in 2021.
Slouchy trousers
After sitting in lounge pants for a whole year in 2020, it's time we transition back to the real world by upgrading from lounge pants to a pair of slouchy, high waist trousers. These pants are flattering and come with a utilitarian design that makes them easy to move in. Stand out with your slouchy trousers by pairing them with a slimmer top to balance the proportion. 
'Naked dresses'
Whether it's in the form of liberal cutouts, strappy bodices, sheer fabrications, what we are calling the naked pieces are in for spring 2021. If you doubt why this trend is a stunner, you should check out Christopher's Esber's high-octane-inspired options or Proenza's ruched keyholes on slinky and vibrant orange jersey maxi dress.
Fashion trends from summer 2021: Square toe shoes 
In 2021, the boxier, the better.  Any shoe from ugg boots to pumps to sandals, as long it is square, you are wearing it right.
Folk inspired coats
When the temperature starts to drop, be sure to add some layers of delicate embroidery and lace to keep your outfit hot. Layering a piece of the intricate tapestry on a black or brown monochrome ensemble will leave everyone turning their heads. This trend is so easy to style and looks good on everyone.
White Knee-high boots
After being locked down for a whole year, everyone is looking for pieces to elevate their outfits. Well, taking inspiration from the youth revolution in the mid-century, white knee-high boots will elevate your look. You can pair them with a patterned mini dress or a funky pair of leggings. 
Fashion trends from summer 2021: final thoughts
I am sure you are lost for words on the myriad of options 2021 has to offer. It is quite refreshing to see an amazing and wide range of designs even in the midst of the pandemic. Make sure to try these pieces during the season.