Most companies use video to promote their brands and for content strategy because videos are measurable and memorable. Many consumers crave short content that does not require much reading, which makes a video the best option.
Videos can be an engaging tool, and a company can actually use them to explain complex concepts in a simpler way. Here are some of the benefits a company may achieve when they choose to use videos for their business operations, such as marketing.
Using Video to Promote Company: Increases Engagement
Companies use videos to provide an engaging connection. Holistic and personal more than a copy will do. Using videos will likely create more trust with your customer base because they represent down-to-earth content that resonates with the consumer's needs.
Most internet users spend most of their time on the internet consuming video content more than any other. Therefore as a company, incorporating videos into your website increases the time visitors spend on your site. The more time they spend on your site, the higher the chances of converting that user into a customer.
To create more captivating videos for your business, you may want to use a corporate video production company to aid in the creation of different types of videos that you may want to place on different sites. You could choose from social media videos, brand videos, to testimonial videos that present your potential customers with positive reviews on why they should buy goods or services from your company. When consumers are engaged by videos, they get a better understanding of the products and services offered; hence they are more likely to turn into customers.
High Google Search Ranking
Videos help in enhancing your website's position on the search engine results page. How high you appear in Google searches depends on how much time is spent on your landing page. The videos on your website keep users on your page longer. This aspect of being highly ranked ensures that your company is the first on the page of Google search.
Many users rarely go to the next page to search for products, services, or information. It will be more likely that a user will click on the very first websites ranked, and users tend to trust the services and products more because Google also trusts the companies or the organizations. More clicks will mean that your business receives more exposure, which drives more customers your way. More clients will result in increased sales that may fasten your return on investment. 
Tracks the Potential Patterns for Buyer Consumption
The video metrics make it easy to track the areas of your videos being watched most, those that are skipped, and the amount of time spent on each. You may consider using a video platform that is integrated with the platform for marketing automation, where you are able to view the video metrics information for each of your potential customers.
In this case, you get an idea based on the areas in your company that need to be improved. You may also follow up on what a certain buyer dwells more on and maybe even suggest similar items of the same category they are searching for. For instance, a customer may be interested in smartwatches; you may suggest other smart gadgets such as earphones, earbuds, and so much more.
The potential buyer patterns promote your business in that you will improve on the areas that are lagging behind. For instance, a certain video displaying a specific product may be receiving very little engagement, maybe because the visuals are blurred or just because the product is not appealing enough. As a company, you need to check on these loopholes to determine where improvements are needed to increase sales or gain new clients.
Using Video to Promote Company:
Increases Brand Awareness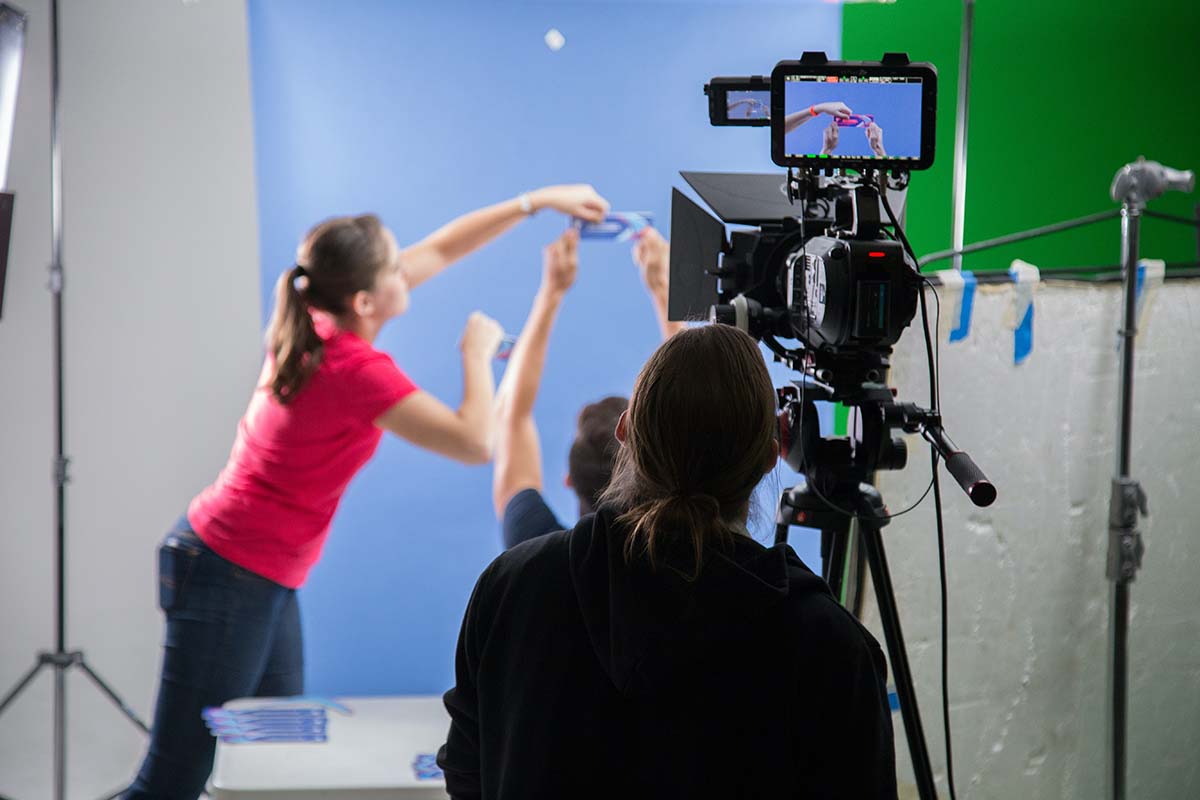 Brand awareness refers to the way consumers recall your message, the identity of the company, and your presence in the market. A video is an excellent way to promote your brand awareness. A video stimulates the visuals.
When that part of the brain is activated, the consumers will have developed a stronger interest and affiliation with your products. For small businesses starting out, videos are a great choice because they depend on brand recognition to make it in the competitive market, which may be flooded by bigger businesses.
Often is that big businesses have mastered a way of retaining their brand awareness for a long by incorporating videos into their marketing strategies. When you give a good impression the first time, you may capture loyal customers that may come back for your content. You should therefore invest in creating more brand videos for your audience. Brand video content sparks a conversation with the consumers, where it is a communication channel that provides consistent and vital messages to your customers.  
Using Video to Promote Company: Increases Shareability
Many internet users tend to share videos. Promotional videos are not exceptional. When a video is more captivating and appealing, it increases the chances of it being shared. It may be shared with friends and family or on social media to be accessed by a wider audience. Video shareability increases your exposure which then helps to promote your business.
Therefore you should aim to make your promotional videos more interesting, educative, and understandable in a way because consumers cannot share boring videos. You may engage influencers and feature them in your videos. Influencers tend to have a fan base that may end up using your products or services because their model uses the same products and services as well. Promotional videos that have celebrities also may increase their shareability because those public figures tend to drive the masses to love what they love.
Also, the videos being mobile user-friendly, they even become more shareable because many people use their mobile phones mostly on a daily basis. Mobile sharing is simpler; therefore, you should invest in videos that are not only supported by computers. Video shareability ensures your products or services reach a wider audience that may be converted to potential customers. The more a video is shared, the more your company is likely to be promoted, an organic form of advertising.
Using Video to promote company has many benefits that aid in promoting your company. Videos offer memorable instances because of their visibility nature. They may turn views into sales. Customized videos are highly ranked by Google. Therefore, integrating them into your websites plays an important role in ensuring you secure a loyal customer base.