The list of five must-have new art and design books
Spring sees a rich selection of new art books appearing on bookshelves. In the spirit of keeping you up to date on the newest releases, we have rounded up a list of the most engaging and delightful coffee table books – books that will fire your imagination and fuel your creativity.
Never Built New York by Sam Lubell and Greg Goldin
This fun and informative book explores the future that never was with its collection of architectural proposals for New York that didn't see the light of day.
Packed with charcoal sketches, architectural models, and computer-generated images of failed schemes from the past 200 years, the book explores the New York City that might have been – a city where you could catch a football game in Manhattan, fly into a rooftop airport and live under a giant geodesic dome.
This wonderful guide to an alternate New York is a testament to humans' remarkable inventiveness to find ways to improve city living.
American Watercolor in the Age of Homer and Sargent by Kathleen A Foster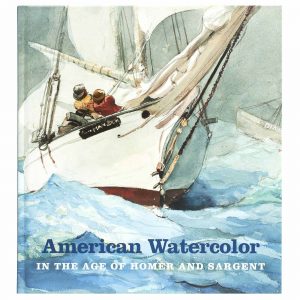 This beautiful companion book to the critically acclaimed exhibition at the Philadelphia Museum of Art looks at the story of American watercolor painting through artists including Winslow Homer, John Singer Sargent, and Childe Hassam.
Filled with brilliant reproductions, the book brings alive the vitality and importance of watercolor painting.
Revolution: Russian Art 1917-1932 by Nicola Murray
This handsome book explores the arts in Russia immediately following the 1917 revolution from the Suprematists' bold abstractions to the emergence of Socialist Realism – the only art style accepted by the Communist regime.
Covering painting, ceramics, graphics, sculpture, and architecture, this volume tells the fascinating story of how art captured both the idealistic aspirations and harsh realities of the Revolution and its aftermath.
Grand Orchestre Des Animaux: The Great Animal Orchestra by Bernie Krause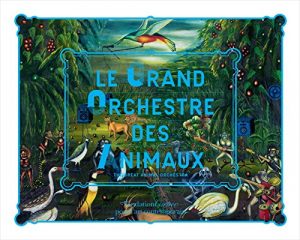 This extraordinary book and its accompanying CD explores our relationship to the animal world through musician Bernie Krause's recordings of wild animals from all around the world, including this one from the Gonarezhou National Park in Zimbabwe.
 Must-Have New Art and Design Books: The American Dream: pop to present by Stephen Coppel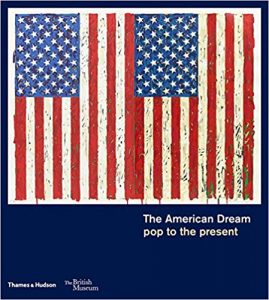 This companion book to an exhibition at the British Museum in London examines the American dream as seen through the eyes of printmakers from Andy Warhol to the present day.
Featuring over 200 prints, including Warhol's wall of Marilyns, Lichtenstein's teary women, and Jasper John's image of a tattered Stars and Stripes, the American Dream: pop to present makes for a beautiful coffee table book.