Visiting New York City on a Budget
When most people think about traveling to New York, one thing automatically springs to mind… "expensive." Without a doubt, New York is one of the most expensive cities in the US.
However, don't let this get between you and having an excellent and fulfilling trip. You can still make the most of your trip to the Big Apple without breaking the bank. Here are some of the things that you can do when traveling to New York on a budget.
Take a View from the Water
One of the cheapest ways to observe the great city of New York is by taking ferry rides. Here you are spoilt for choice. You can opt for the Staten Island Ferry, the Ikea Ferry, and the East River Ferry.
Of the three, the East River Ferry has the highest cost at $41. If you can fork over this amount for a two-hour experience, the trip around Manhattan will be worth it.
You will be able to see all the beautiful sights from the famous Statue of Liberty to everything that comes along southern Manhattan with the Staten Island Ferry. The Ikea Ferry will take you through Wall Street to Brooklyn to the Swedish furniture shop for just $5.
Where to Eat

Keep in mind when traveling that restaurants in New York do not come cheap. Also, remember that you must provide a tip of around 15-20%. Luckily, there are still plenty of places where you can enjoy good food at low prices. Open air food stalls are one example.
Enjoy cheeseburgers at around $8 in either Brooklyn bridge bar or Waverly restaurant. If you are up to a good cheap pizza, head on over to Alphabet City or Café Argentino for a tasty brunch at just $10.
Take a Walk Through the Parks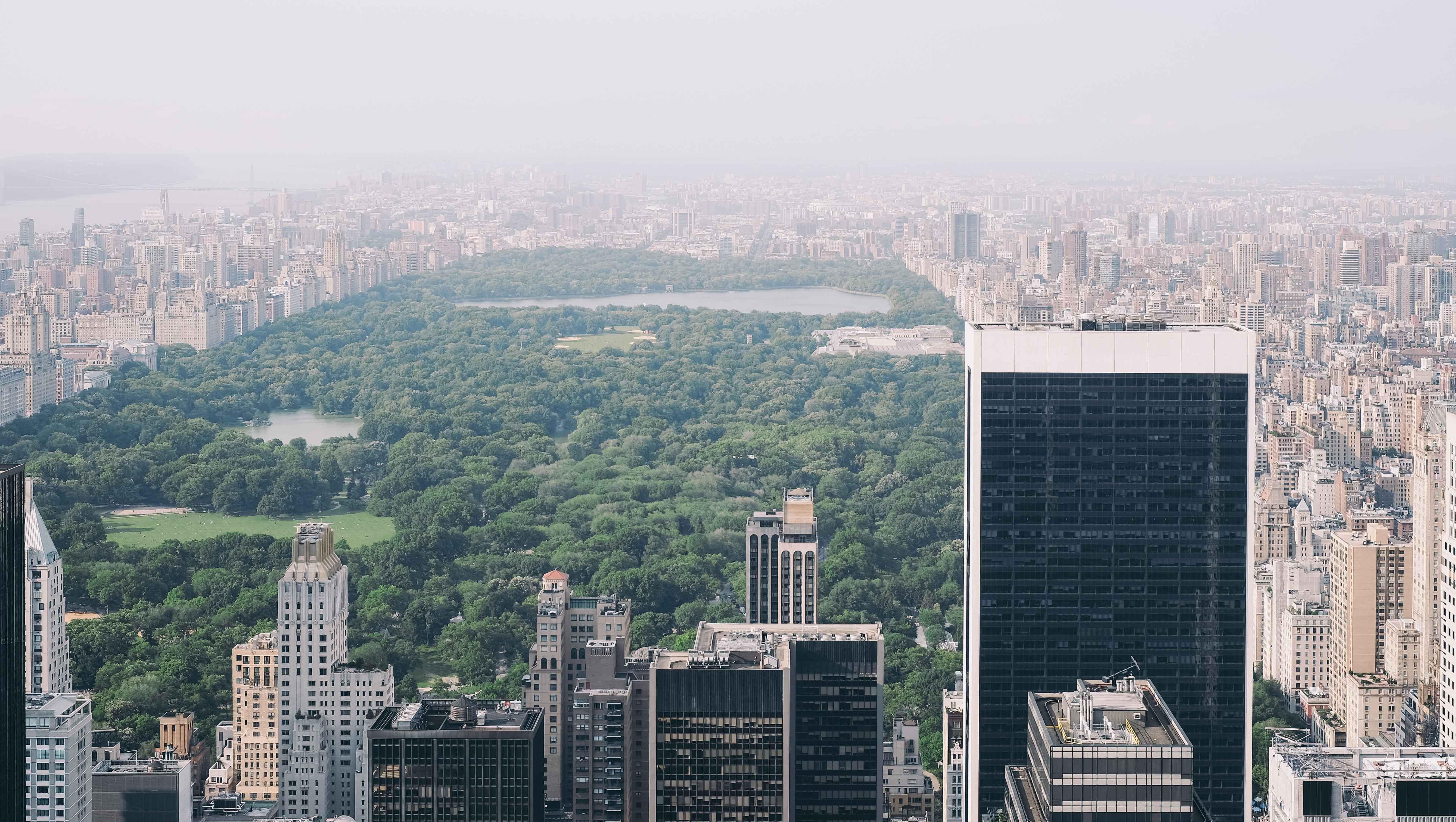 When you want an escape from the hustle and bustle of city noise and traffic, a great option is to walk through one of the many parks in New York, Central Park being the most popular choice.
With its 840 acres, you can always find something interesting to do. From visiting the zoo to checking out the Metropolitan Museum of Art which is just $25. This price is merely the recommended fee. You can pay whatever you want.
If you want to cover the whole area of Central Park within a short time, rent a bike from Central Park tours and bike rentals. Renting on for the whole day, from 8 a.m to 7 p.m, is only $25 and for 4 hours is $17.
Watching the Skyline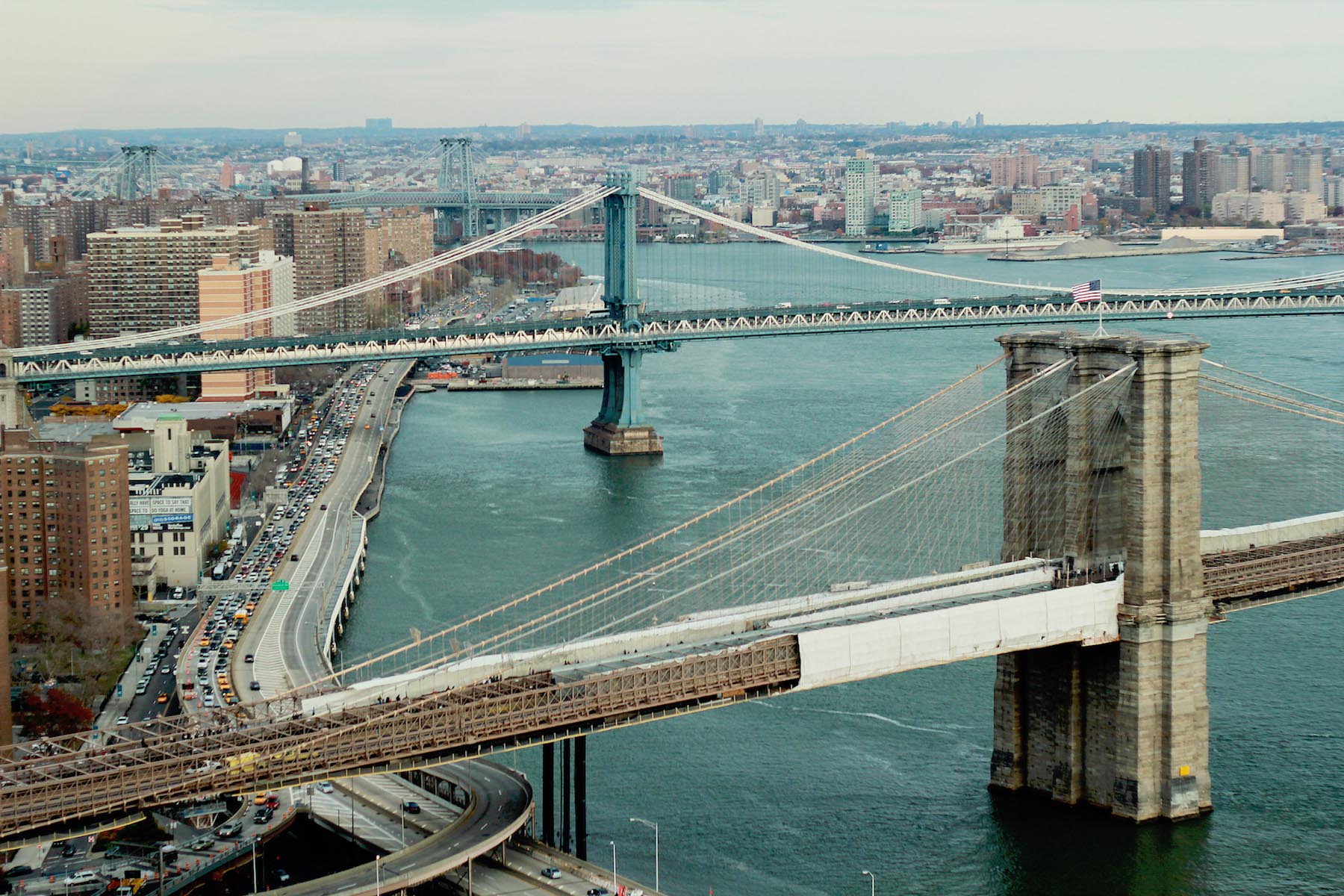 If you want to enjoy New York in all its spectacular glory, you need to view it from the top. Favorite observation decks such as the Rockefeller Center and the World Trade Center cost from between $30 to $35.
If you want to save cash, but still have a good time, find a rooftop bar, order a drink and enjoy the view. One such place is the Standard Hotel located in the meatpacking district. Also, check out 230 Fifth and the Wythe Hotel.
Find Cheap Accommodation
The trick here is to avoid most accommodation facilities in Manhattan. You can find low budget places to stay in bargain properties. A great option is Couchsurfing, where you live in someone else's house and pay as little as $50 a night.
Compare this to the low budget hotel rooms where you can pay up to $100 a night. However, they are an excellent choice for people who do not fancy living in someone's home.
You can find unique accommodation at the Chelsea International Hostel, as well as the Bowery House Hotel.
New York City on a Budget: If you opted to stay in Manhattan, the cost would just be too high when you are a budget traveler.