EaseUS Data Recovery Wizard Free – The #1 Recommended File Recovery Software
Losing your data can be an alarming experience for almost any person. Everyone has a treasured photo, a favorite piece of music, or a special project saved on the computer that they value.
When a disaster happens, such as an unexpected power outage or a virus, that data can disappear. Seeing that data disappear right before our eyes is enough to send most of us scrambling for solutions.
If the data is valuable enough, that may include sending our hard drives, cameras, flash drives, or other scrambled devices to a professional to have the data recovered. These professionals are good at what they can do but are also shockingly expensive. If spending a small fortune on data recovery doesn't appeal to you-you might consider the second option. Download free data recovery software.
File recovery software is a growing trend that provides people with the opportunity to recover their lost data without resorting to expensive data recovery services. Free data recovery software is readily available and may help you get your data back.
EaseUS Data Recovery Wizard Free – The #1 recommended file recovery software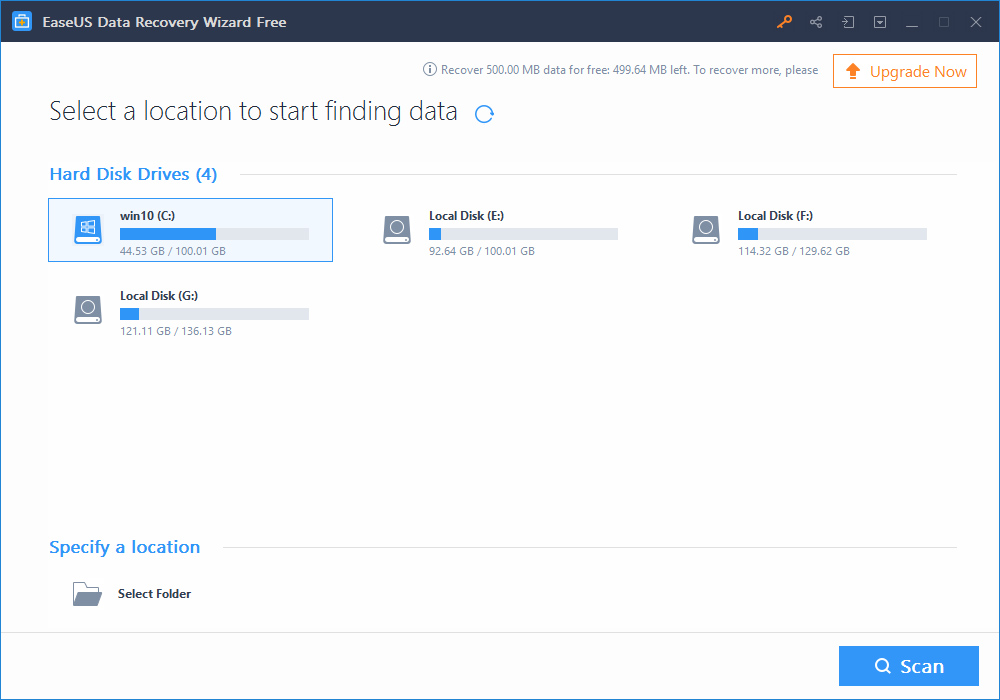 One of the best file recovery software out there is EaseUS Data Recovery Wizard Free. It is free data recovery software that allows you to recover files from a variety of different sources, including computers, cameras, camcorders, flash drives, and more. It can also handle a variety of different types of data, from images and videos to music and documents. This makes it a sensible choice to keep on hand even if you have not yet had a disaster.
Many file recovery programs only handle one type of file or are just meant for computers. EaseUS Data Recovery Wizard Free separates itself from other types of recovery software through its sheer functionality.
Among its many features, it also offers the following:
Allows you to preview data
You don't have to download everything that looks even vaguely like your data, forcing you to review and redelete all the junk files you never wanted. Preview your data and find out for sure if that's the file you are looking for.
Two different scanning options
You can do a quick scan to see if the data can be easily recovered and if you don't find what you are looking for a deep scan that will dig for more data. This gives you the best chance at finding your data, without compromising on speed if it is an easily recovered item.
Easy to use
EaseUS Data Recovery Wizard Free's navigation makes sense, and it is easy to recover your data without struggling to learn a new program.
File recovery software is essential for every home and office.  EaseUS Data Recovery Wizard Free will not only give you peace of mind for the future, but it can also resolve your data issues immediately and for no cost. If you have lost some data that is precious to you, don't hesitate to download this free data recovery software today and get back your lost data now.