All You Need to Know About The Future of Smart Transportation
One of the most interesting areas in which industrial IoT services combine with consumer-focused IoT development is in the smart transport sector.
Covering a wide range of applications, systems, and tools, considerable investment has gone into marrying IoT technology with various transport assets and this investment is not likely to slow in the future. But what is smart transport? And what benefits can it offer?
What is smart transport?
In essence, smart transport also referred to as 'Intelligent Transport Systems' (ITS), is the use of a wide range of information and communications technologies within the transport sector in ways that positively enhance transport systems and network delivery.
Smart transport was defined in 2010 by the EU as systems "in which information and communication technologies are applied in the field of road transport, including infrastructure, vehicles, and users, and in traffic management and mobility management, as well as for interfaces with other modes of transport."
Other alternative definitions have also been provided, for example with one referring to ITS as "information and communication technology applied to transport infrastructure and vehicles, that improve transport outcomes such as:
Transport Safety;
Transport Productivity;
Travel Reliability;
Informed Travel Choices;
Social Equity;
Environmental Performance;
Network Operation Resilience."
The types and benefits of smart transport
Interest and investment in smart transport have been driven by recognition of the considerable problems that beset current transportation systems, both related to the problems facing them in maintaining operations in the future and in terms of the negative externalities that they produce for the wider environment.
Not least of these are issues relating to congestion, air pollution, changing population patterns, resource availability/cost, and urbanization. Smart transport and ITS are intended to address many of these, in part or in total.
A range of information networks can be used in smart transport systems, termed V2I (vehicle to infrastructure), I2V (infrastructure to vehicle), V2V (vehicle to vehicle) and I2I (infrastructure to infrastructure). This means that smart transportation can be viewed in a number of ways, not least of which are the following:
As a network of systems that link the individual vehicle – equipped with IoT devices and sensors – to computation real-time systems that enable the transport network (often meaning the road network) to be managed in a more effective way. This would include systems that manage the flow of transport, such as adjustable speed limits and flexible lane usage on motorways, with responses to (for example) weather conditions or potential traffic congestion;
Aiding infrastructure management through reporting the condition of, for example, bridges and roads;
Within an individual vehicle, where IoT systems optimize the transport experience while underway, including collision avoidance systems, automated climate systems, and fuel optimization technologies; and
As systems that aid in the maintenance of individual vehicles, reporting on aspects of the condition of the vehicle so that the owner, lessor or fleet manager can undertake corrective actions before the car breaks down or faces problems.
To give an example in more detail. Smart transportation systems – through industrial IoT services – can be used in fleet management.
Telefonica, for example, offers a solution which it claims reduces operating costs by 15-20%, covering areas such as route optimization, fuel consumption management, predictive maintenance, and effective reporting, all of which are intended to optimize productivity.
It claims that its solution enhances:
visualization, allowing the operator to always be aware of the geographical position of the vehicles, ensuring compliance with established routes and schedules;
protection, reducing work-related risks, preventing theft and ensuring effective compliance with health and safety regulations;
productivity, in terms of reducing fuel costs by controlling processes and routes; and
sustainability, through compliance with environmental regulations and reduced CO2 emissions.
The future of Smart Transport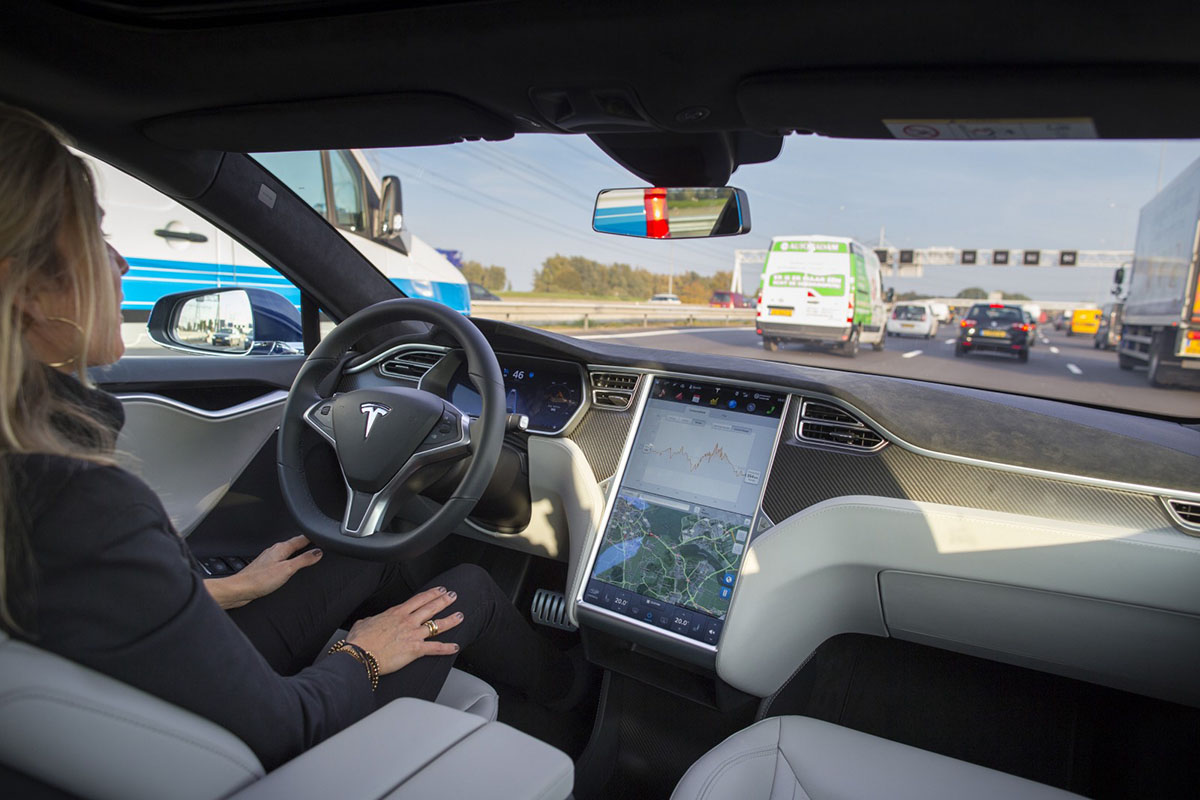 One of the major ways that smart transport is being implemented at the moment is through systems that link smart home solutions to city-level planning and design.
It is this latter area, in terms of city networks and the infrastructure that supports it, that are likely to be one of the major areas of growth in the future.
A recent article on Government Europa, by the President of the Smart Transportation Alliance, outlined how smart transportation needs both individual vehicles and also the smart infrastructure behind it: future networks will increasingly link people and businesses, with a major focus on safety.
The range of areas that engineers and IoT industrial automation software development teams will need to be involved in is substantial, covering everything from the individual vehicle to mass transport systems – and these do not just relate to the road, even though this is the most often spoken about.
Public transportation networks – rail, buses, even bike-hire networks – all have systems that are being used with IoT services and smart devices. A wider range of applications can well be expected in the future.