Fabulous Pakistani Cities for a Cultural Getaway
Pakistani Culture, on the whole, is rich and diversified, with a multitude of different customs, values, and traditions. Pakistanis themselves are distinctive when it comes to their lives, morals and thoughts. The overall culture has variety embedded in itself, which ranges from clothing to general festivities, which makes it an appealing mixture of traditions. 
According to the U.S. News & World Report 2018, Pakistan ranks as the 74th best country in terms of Culture and Society. It has a good mix of 15 major ethnic groups, each having its own traditions, lineages, food, dress codes, and music.  These include the larger groups such as Punjabis, the Baloch, Sindhis, Pashtuns, Kashmiris, etc.
Pakistani cities: Karimabad, Hunza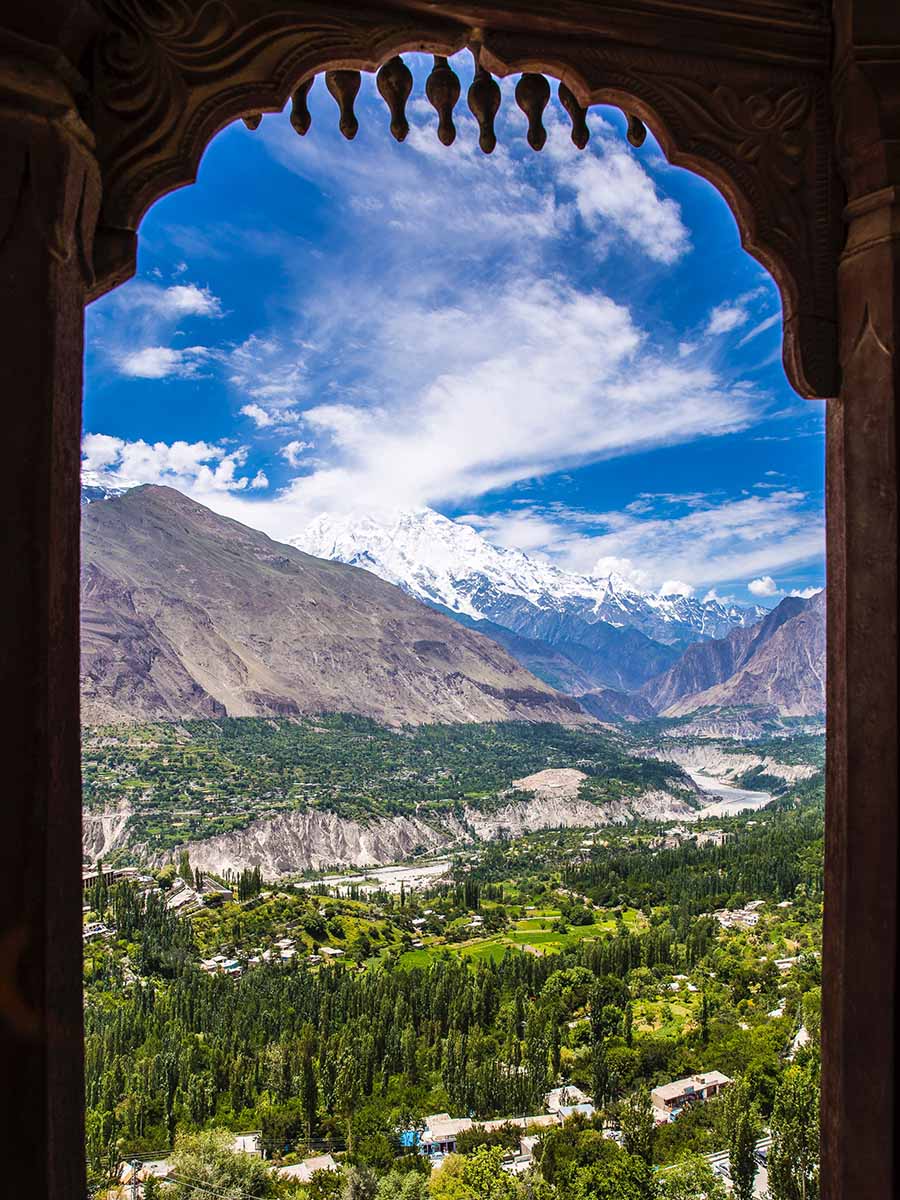 Hunza is one of the most culturally varied and beautiful destinations of Pakistan. It is not only famous for the wonderful sightseeing but is also popular for its local eateries.  Some of its traditional food includes Diarm-fete, Davdo, Chapshoro, and Muleda, made in pure butter and oil. Another attraction of this city includes the variety of precious jewels and gemstones found in the surrounding areas. Many tourists collect these stones as souvenirs. 
The main sites of this region are Baltit Fort, Altit Fort, and the Borith Lake, all with their own cultural value and history; Baltit Fort is over 700 years old and has been rebuilt several times over time and Borith Lake is roughly 8,500 feet above the sea level and can only be accessed by heavy jeeps. 
Lahore
Lahore, the largest city of Punjab, offers a complete itinerary of festivals, lifestyle, food, music, and culture. People refer to it as the heart of Pakistan, as it is among the liveliest cities.  Art and culture have always been prominent in Lahore ever since the Mughal period. Monuments such as Lahore Fort and Badhshahi Mosque, are symbolic figures of Mughals heritage.
There are numerous art galleries in Lahore, along with historic gardens such as Shalimar Gardens, Hazuri Bagh that is also an exhibit of Mughal ingenuity. Moreover, the famous Havelis, mosques, and palaces in Lahore are eye-catchers for tourists.
Lahore has been the perfect home of music and dance, giving birth to the most prominent singers and earthy Qawwals of the nations from the legendary Nustrat Fateh Ali Khan to pop sensations Ali Zafar and Atif Aslam.  Most importantly, Lahore is famous for its food and eateries; this includes the famous Pak Tea House in Anarkali, Butt Karahi at Laxmi Chowk, among many others.
Pakistani cities: Karachi
The city of lights has great cultural significance, as it the largest metropolitan city with multiple ethnicities living together. It has the largest population in Pakistan, at approximately 20 million.
With numerous immigrants flocking to Karachi, this city has a highly cosmopolitan touch. The population of this metropolis inflated post-partition when a large number of immigrants came from India.
The shrine of Mohammad Ali Jinnah – the founder of Pakistan, is one of the most famous landmarks of this city. Coming to its food and cuisine, meat is the most vital part of its natives' diet. Pulses and curries are also liked. Seafood is readily available and Karachi is close to the sea.
Taftaan and Sheermal are also their traditions which are eaten by people all over Pakistan. Another popular thing is Nimco, which is distributed all over. However, what makes Karachi's cuisine stand out is biryani, a spicy rice dish that has the power to spark social media wars in Pakistan! 
Quetta
This city is the capital of Balochistan; which comprises various tribes. The three major tribes are the Baloch, Pashtun, and Brahvi.
The tribes are then further divided into various different branches and each tribe has a chief called the 'Sardar', and the head of the sub-tribe is known as 'Malik'. Despite the limited population in this region, it has a highly diverse set of languages. Most of the people are bilingual. In addition to Pashto, Brahvi, and Balochi, most people can also speak Urdu. 
Despite the differences in language in the area, there is near uniformity in beliefs, morals, and customs. The major tribes are best known for their hospitality.
Guests are treated with respect and gratitude and are accorded as the guests of the whole village, rather than one family alone. The dress code of this area is normally a turban on the head and a loose trouser and knee-length shirt for men. The shirts are normally embroidered with mirror work as a part of Balochi custom. 
Pakistani cities: Multan
Multan, popularly known as the 'City of Saints,' was home to the rise in Sufism in the past, and has a number of important Sufi tombs. Some of the famous tombs include Multani Sheikh Baha-ud-Din, Shah Rukn-e-Alam, and Shams Ud Din. 
It also had a Jamia Mosque, which was one of the first mosques from Muhammad Bin Qasim's conquest, but this mosque has now lost its structure. However, it remains still exists. Despite Islam being the most dominant religion, there are Hindu and Sikh shrines present in the city as well.
Another popular areas are Ghanta Ghar, which is the famous clock tower later transformed into a museum by the government. Furthermore, Khooni Burj is a site in the old city where a battle between Alexander the Great and a Sikh prince was fought. 
Handicrafts and fabrics are quite famous in Multan, with the handmade footwear known as 'Khussas' being the most liked item. Apart from this, the renowned blue pottery is one of the most exported crafts of Multan, and people all over the world purchase these items. Under the food category, the tasty Multani Sohan Halwa (sweet) is intrinsically part of the city's cultural landscape. 
Multan is a mixture of modern and traditional practices, as it is also an industrial hub with many people living there. If you're looking for listings in the city, you can find them on online portals such as Prop.pk.