Check These 5 Best Cities To Tie The Knot in
Although most people's first thought when tying the knot is to choose somewhere close to home, disregarding the possibility of another city can be detrimental. 
Why get married somewhere you're familiar when you could go all out in another city and have a one in the life experience with photos to reflect this? 
Even if you aren't sure what you're doing yet, going into the wedding planning process with an open mind can be extremely rewarding when the big day does pan out. 
To help you make up your mind about this decision—or if you are already set on it and want places to go—here is our ultimate list of the best cities to tie the knot in around the US. 
Las Vegas
In addition to its gambling reputation, Las Vegas has also become a popular wedding destination for loved up couples over the last couple of decades.
In fact, wedding venues throughout the city now perform over 100,000 weddings every year, having earned the city the title of being the Marriage Capital of the World. 
Unsurprisingly, this leaves the city rampant with professionals who understand how to create the perfect wedding inside out, but that's not the only reason why couples choose to tie the knot in this city.  
One of the primary reasons is that obtaining a marriage license in this city is far easier than in many other cities around the US—and, in fact, the world. 
All you need is around $80, a government-issued photo ID (such as a passport or a driver's license), and you're good to go! 
You might not think it, but Las Vegas is also a great option if you're on a budget; though lavish, luxury weddings can be arranged, smaller ones are also popular.
According to some sources, the average wedding in Las Vegas only costs around $500-$600. 
Chicago
Although Chicago may not be immediately thought of like a dream wedding destination, its rich history and varied landmarks create the perfect environment for all different ceremonies. 
One part of its history that particularly lends itself to wedding ceremonies is its love for blues and jazz history, with many of America's much-loved artists having come from this area. 
In many cases, these artists will live or visit the area frequently, so marrying here is the perfect option if you're a fan of these genres of music and want a blues or jazz A-lister to provide the entertainment for your guests. 
Marriages in Chicago can be expensive, with the average person spending almost $40,000 on their big day, but they don't have to be. With many industrial and lowkey venues in addition to their luxury counterparts, you can make your Chicago wedding as budget-friendly as you like.
Destination wedding locations USA: according to CoolThingsChicago Magazine, this is the list of best wedding venues in Chicago if you don't quite know where to start looking. 
Orlando
Orlando is the perfect city for tying the knot if you and your partner are looking for a real fairy tale scenario.
On the one hand, like other cities throughout Florida, Orlando has several luxury wedding venues with idealistic photography spots to make your day something to remember. 
There are also several large hotels in the area, making it perfect for those with large wedding parties who may be traveling from elsewhere. 
If you're a couple who enjoys Disney or wants something a little more casual while still feeling like a princess, then you can also say 'I do' in the place Orlando is most famous for Disney World Florida. 
destination wedding locations USA: With prices starting from $12,000, this option isn't much more expensive than an ordinary venue and can leave you and your wedding party with unique memories that will last a lifetime. 
San Francisco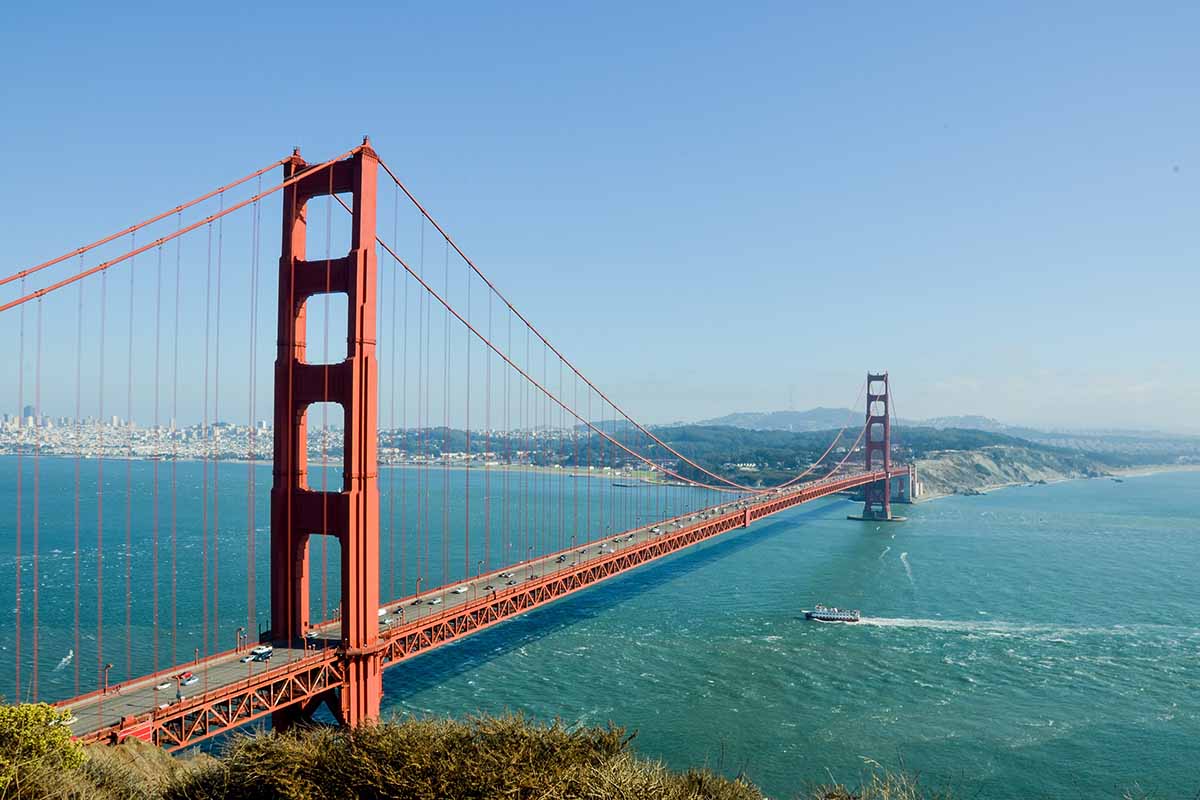 Having been known as the city of love for many decades, San Francisco is another wedding destination that will create the dreaming memories you envision from your big day. 
If you hire a local photographer, you can also enjoy the most romantic sights this 49 square mile city has to offer you. 
From the 25,000 twinkling lights which make up the Bay Lights Installation to Cupid's Span and the number of heart statutes, your wedding photos are going to be the envy of all your friends on your big day. 
In addition to all of this, San Francisco is also known for being extremely inclusive, with some claiming that this city practically invented gay people! 
This makes it the perfect destination for an LBGT wedding, where you can enjoy your big day and those surrounding it without fear of being judged for who you love. 
New York City
New York may be one of the most famous cities in the United States, but it's also full of culture and provides many tranquil locations for your big day, no matter what you're looking for. 
In particular, the city specializes in creating extravagant events on large scales, perfect for those with larger wedding parties who want to feel like the center of attention on their big day. 
These weddings can be a little bit on the pricier side, but no more so than other cities in the US, at around $40,000 once everything has been considered. 
If you're not looking for such a big do, there are plenty of smaller, more intimate places to tie the knot throughout the state.
If you want, you could simply marry at a registry office and then hire a photographer separately to photograph you and your significant other at some of the major sites throughout the city, like the Empire State Building. 
If you are going to choose New York City as destination wedding locations theUSA – it's best to book early, as festivals and other large events can make finding a venue any less than a year in advance pretty difficult. 
Summary: Destination Wedding Locations USA
The five cities we've mentioned offer more than any other in terms of diversity, allowing you to create a wedding day that truly reflects your personality and desires. 
From flashy, extravagant affairs like getting married at Disney World in Orlando to smaller, more intimate engagements at a New York registry office, there really is something for everyone, even when choosing a destination wedding.  
Obviously, a destination wedding isn't for everyone, but if you are considering one, we hope this list has helped you narrow down places you might like to consolidate your marriage with your significant other. 
Author bio:
Marina Turea is a content creator and manager at Digital Authority Partners. In her free time, she loves writing about all things Chicago.