Protect Your Feet with These Type of Footwear For Construction Site
It is a commonly known fact that bad footwear can cause injuries.
Many Australian companies are concerned about the rising number of missed workdays.
According to a popular health and fitness website, more than 40% of all leaves are due to muscular stress and injury.
This kind of injury happens when you lift weights or you are wearing badly designed footwear.
That's not all, another Australian website claims that slips, trips or falls caused the deaths of 386 people over a 12-year period.
If you are a construction worker or the owner of a construction-based business, you can avoid these fatalities by choosing this footwear.
Ankle protector shoes
These shoes protect your ankles, which are one of the most overlooked parts of our bodies.
Ankle injuries accounted for more than 9% of all injuries suffered in a construction site. Protect your ankles by wearing footwear that secures them.
Our ankles are largely made up of tendons and ligaments.
These are extremely soft tissues, and if not guarded well, they can wither away.
Chronic injuries of ankles can cause long-time damage to our feet.
If you are looking to buy shoes that protect your ankles, head over to the website that provides the best quality shoes.
Shock-resistant shoes
Many construction sites have a lot of wires strewn around.
While Australian companies are known for their safety standards, sometimes carelessness can have dangerous consequences.
Un-insulated wires can cause dangerous shock and burn injuries to workers.
Some of these accidents can even cause paralysis and in the worst case, these accidents may even be fatal.
Avoid shock-induced injuries by wearing well-insulated shoes.
Ideally, these shoes should be water-resistant, be made of rubber and also be well secured.
Water, as well know, is a good conductor of electricity so it is important that it is not allowed to pass through your soles or the main body of your shoes.
Shock-resistant shoes are quite inexpensive and you could buy them for as low as 200 AUD.
However, we would recommend that you go in for quality and not be fixated by price.
Heat – Resistant shoes
If you are working on any construction site that sees a lot of welding-related activity, you could consider wearing heat resistant shoes.
Such shoes are also useful in areas which become very hot during summers.
Some parts of Australia receive a great amount of sunshine in summers and insolation makes those sites very, very hot.
Many manufacturers now recognize this work hazard and have been making high-quality footwear that protects your feet from extreme heat.
Such shoes, however, are still very functional and don't cost more.
Stop nails from hurting you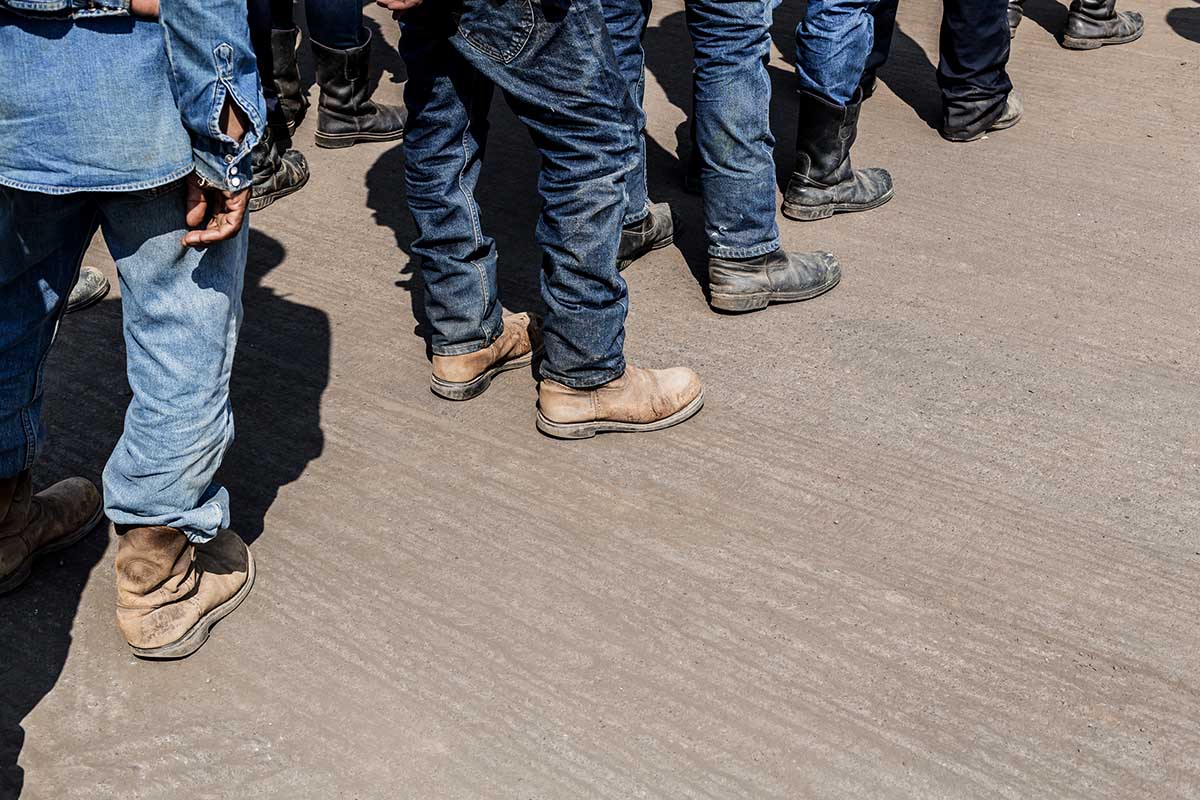 Almost every construction site in any corner of the world has a lot of nails lying around. These objects, if not removed, can pierce your soles and injure you.
Rusted nails can do much more than just cause injury; they can also cause tetanus.
Prevent these injuries by wearing shoes that have tough soles. Often these soles are made of rubber or plastic.
You could consider buying these shoes either by visiting a physical web store or a real shop.
Slip-resistant Footwear for Construction Site
If there is a lot of oil and grease on your site, consider buying slip-resistant footwear for your workers.
Such shoes help your workers walk around easily and therefore the chances of them falling down goes down considerably.
Now that we know about the various kinds of shoes, what are some basic buying tips?
Safety– You could consider checking the safety aspects of these shoes. Please check whether all the safety standards have been met while making these shoes?
Comfort-You could consider buying that footwear which is comfortable to wear.