A Guide to Starting a Successful Product Review YouTube Channel
To be successful on YouTube is dependent on what your goals are. Maybe you would like to reach 1 million views in, say, five years. Or perhaps, you'd like to make around $10,000 by the end of next year. You could also be aiming at offering your honest opinions on certain things.
Or you'd like to share your skills, be it music, film, poetry, DIY, business knowledge, and a whole lot more. This article will focus on the product reviewer. The aim is to give insights into the small, often ignored details of a successful product review channel. While learning the YouTube tricks that will ensure you generate in the least a sustainable income.
Product Review YouTube Channel: Pick a Product
A YouTube channel will require consistency and creativity for every product review. Finding products that you use or are passionate about is an excellent way to start.  You may get tempted to focus on products that might attract the highest amount of views. 
A strategy that might shoot up your channel statistics for a short while; however, it will reduce the likelihood of creativity for every single video you post. Look around you first, observe the items you enjoy using most or are highly passionate about one day using. When the ideas are clear in your mind, it is then time to learn more about these products. Having a learning mentality towards this will engage not only your curiosity but also that of your viewers. Now, look around for that product.
Review The Product
There is a high chance you have a few samples in your home or at your workplace for products you would like to review. Pick a product up, do some research on it. Make a clear and straightforward introduction to what the manufacturer says. 
The manufacturer might not always be right. Now test the product for each claim the manufacturer made. Document your results in a video. Record the introduction, the honest product review, and some recommendations you have for a better product. Now that you have the clips let's move on to the next item.
Editing The Video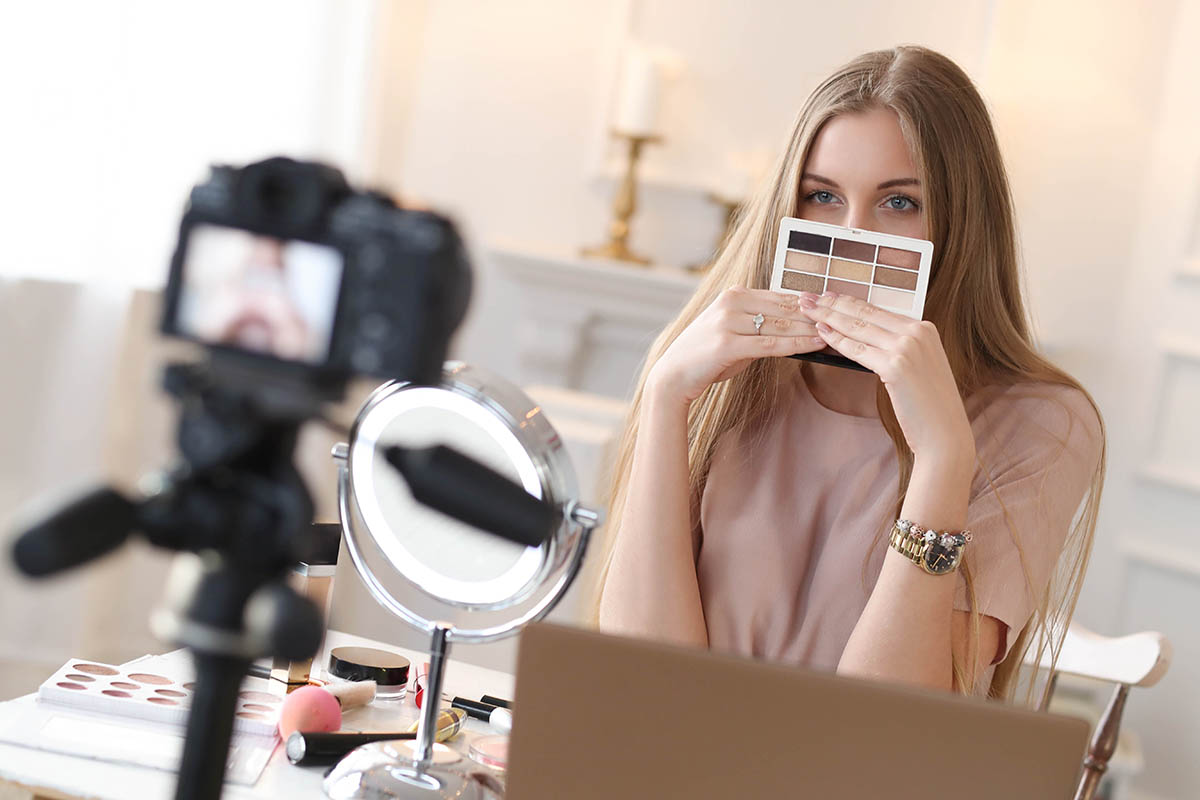 You now have your recordings ready. But how do you turn, say, ten video recordings into a single and continuous YouTube video? There are a few approaches to this phenomenon. 
Learn Video Editing
It may sound intimidating at first, but as with every other technical skill, the more you practice, the better the work you produce. First, start by learning what software exists, what specifications it demands from a device, and how much you will spend on the software.
Pick a video editing software, and find tutorials about it online. Thousands of videos have been made about video editing software. Find tutorials from instructors certified by the software company. For this, you can decide to pay for an online course or pick up a free tutorial.
All that matters is the quality of skill taught by the instructor. Keep your learning consistent; this may help you find your unique approach to video editing. You can also find free music for YouTube videos and easily use them in the editing process!
Outsource Video Editing Services
The learning process may not be on your table. Worry not; there are thousands of highly skilled video editing professionals that offer their services online. Or maybe there is someone you know. First, properly budget for acquiring these services. Secondly, find the best video editing professionals who fit your budgetary allocations. 
Once the video is up to your standard, could you post it on YouTube? Set a day and time when you post these videos on your channel. Once you've established that you can continuously post these videos, now work on the next step.
Building A YouTube Community
The top YouTubers of 2020 all have one thing in common. They have built a lasting community around their channel. You can achieve this by being specific to your target audience. Each day, YouTube receives millions of new users. All unique in what items they subscribe to watching.
Discussing specific topics on YouTube will attract the opinions of users on the platform. Engage the users by inviting them to subscribe to your channel and comment on your videos. Respond to these comments respectfully and regularly. The more effort you put towards engaging your users, the easier it is to grow your community.
Dealing With Brands
Buying products for review will at some point not fit your budget. Building a relationship with brands can make product reviews more sustainable.  If you do product reviews on factory equipment like gear-operated valves, for instance, it is unlikely that you'll want to purchase these items just for review purposes. In this case, it is advisable that you consider contacting manufacturers dealing with this type of equipment. A good example would be reaching out to a gear-operated valves manufacturer and asking to review their products. 
Send lots of emails
Since you cannot contact all brands dealing with your review products, you should consider making it easier for them to get you. The channel description section should include an email that they can use for business inquiries regarding your services.
Monetization Strategies
The channel is picking, and you have several videos with fantastic video engagement statistics. Time to now make an income out of your efforts. Allow monetization for your videos. There are several ways you can earn money on YouTube.
YouTube Partner Program
YouTube has a program that allows content creators to earn a share of the money made from ads on the channel. You can qualify by;
Following the YouTube content guidelines,

Having at least 1000 users subscribed to the channel.

Having not less than 4000 watch hours in the past year.

Registering for an Adsense account.
The YouTube channel will then earn you money through ad revenue, channel memberships(monthly pay), YouTube premium revenue(from views by premium subscribers), merch shelf(viewers buying branded items from channel owners), and Superchat and Super stickers(fans paying to have their chat stream messages highlighted).
Affiliate Marketing
For products you review, you can earn a commission on sales. Through affiliate marketing, you can make deals with companies such as Amazon. After which, you post links to these products on your YouTube videos. For each sale made using these links, you will earn a commission based on your deal with the company. You can also give out coupon codes for these items. Each time a sale is made using the code, you earn a commission.
Brand Sponsorships
Once you have reached the influencer level, you can decide to pitch yourselves to brands for paid partnerships. Through this, you get paid by brands to place hyperlinks in your videos and mention them on the same. The amount is dependent on the deal made with the brand.
YouTube has several features and policies for this type of income generation. The disclosure feature allows you to reveal any paid partnerships. The Copyright Infringement policy is an example of one such policy governing the kinds of paid sponsorships permitted on the platform.
Product Review YouTube Channel: Conclusion
Youtube product review is a fantastic idea of getting into the YouTube space. Once done successfully, it can attract an impressive YouTube channel. Once your Youtube channel looks good and has impressive statistics, it wouldn't hurt to gain some cash from it, would it? 
The hope is that this article has provided you with the necessary insights towards opening a YouTube channel. And for those with existing YouTube channels, the hope is that you have gained the essential information required to make it better.
Have fun and keep creating.