OpenID is an open, decentralized, free framework for user-centric digital identity. Applications may use OpenID to assert ownership over a given identity url. The wp-openid plugin lets visitors to a WordPress blog quickly register, login, and leave comments using their OpenID Identity.
Download latest version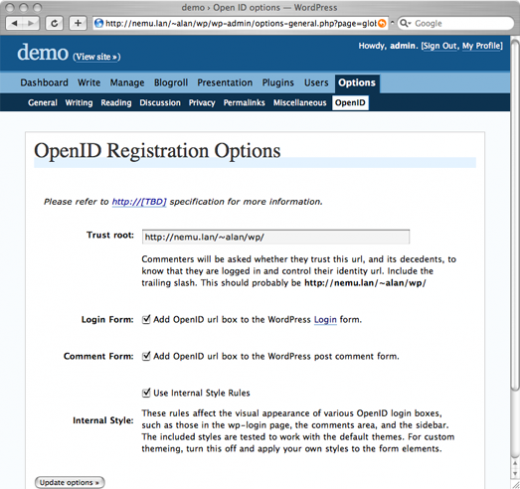 Demonstration
There?s a live demonstration of the plugin, complete with wide open admin interface, at http://openid.verselogic.net/. The demo install and database will be rolled back periodically, so feel free to play with / break it. All comments, posts, and user accounts there are subject to removal without notice. Please make test posts there.