Space Art: Scott Listfield paints astronauts and, sometimes, dinosaurs
Scott Listfield – American contemporary artist from Boston. He is known for his incredible space paintings (oil on canvas). His art depicts a lonely astronaut – explorer, lost in the Earth landscapes, cluttered with pop culture symbols and corporate emblems.
He doesn't have a direct vision of how it turned out that his artworks remind the movie "2001: A Space Odyssey" as it was released in 1968, long before he was born. Scott says that he also does not know if people really believed that the world would have lived in Space in 2001, or that we would have robots-butlers and flying cars, or houses on the moon by now.
But if you follow the history of the development of the theme of space in the cinema from the movie "Lost in Space" to the cartoon "Jetsons" or to the movie "Jurassic Park", it seems that mass culture has contributed to the perception of the future, as the space age. Space age, futuristic landscapes we can see everywhere nowadays: series, movies, comics, literature.
Space
in Art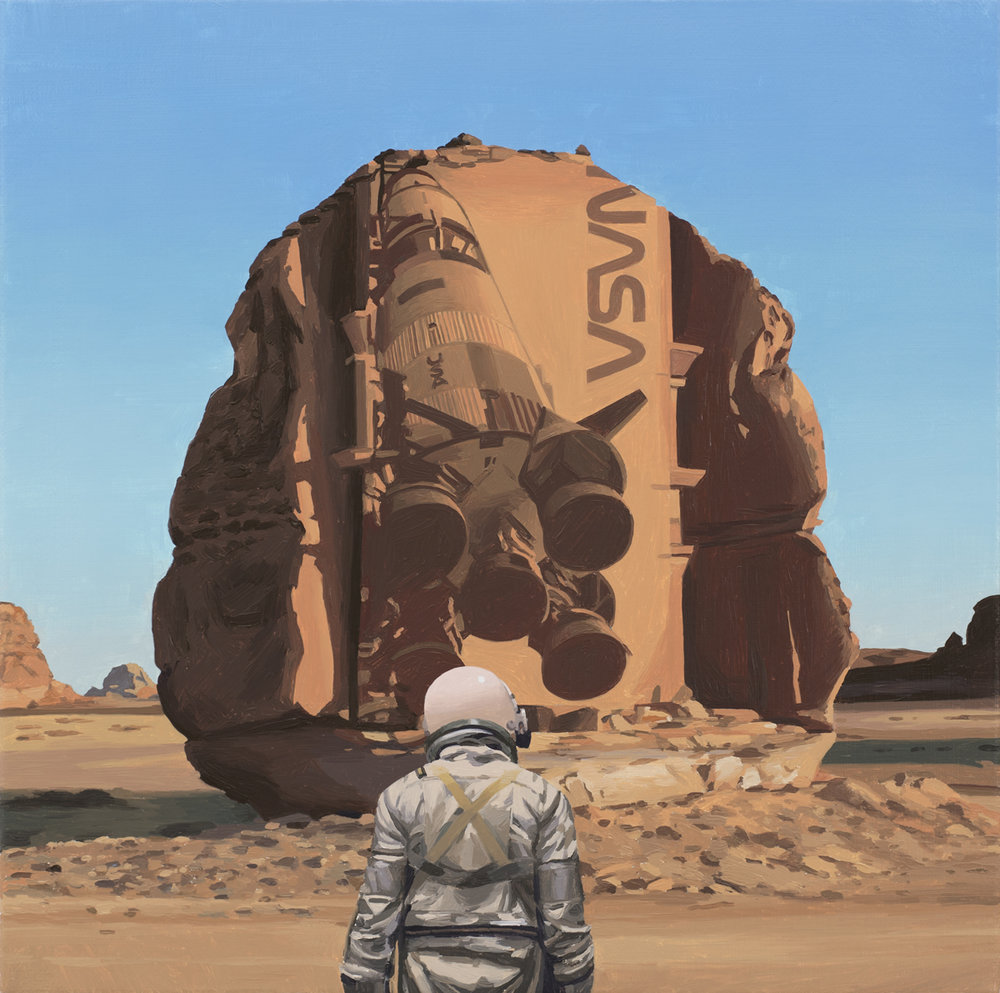 Yet the development of the world went on its own way – a special way. The path, unspecified neither in 1957, when the first artificial satellite Sputnik-1 was launched, nor in 1968, when the "A Space Odyssey" was released, or even in 1994, when the Internet was experiencing its rapid development.
Despite the fact that space is still remaining unreachable for most of us, astrophotography gains unbelievable popularity and is one of the latest photography trends. "The present is a very unusual place and time, and it is the strangest of the ordinary things that we take for granted. The astronaut in my paintings should just explore the present." says the artist.
The collection of paintings by Scott Listfield where the astronauts exploring the presence of the planet Earth