Amazon Trends or What to Expect from Amazon this Year
When we look back at the top stories making headlines, Amazon Trends won't miss a mention.
Amazon's continued strength gets everyone impressed.
As the year 2017 came to an end, Amazon Trends was one of the world's most valuable companies, mostly depending on the daily gyrations of the stock market.
This is a symbol that Amazon growth is not slowing down, and looking ahead in 2020, we can't miss a couple of things to expect given its momentum.
Catch up with this quick round-up on what to expect, from Stock Analysts, Amazon Web Services, to e-Commerce Entrepreneurs:
Stocks Likely to Climb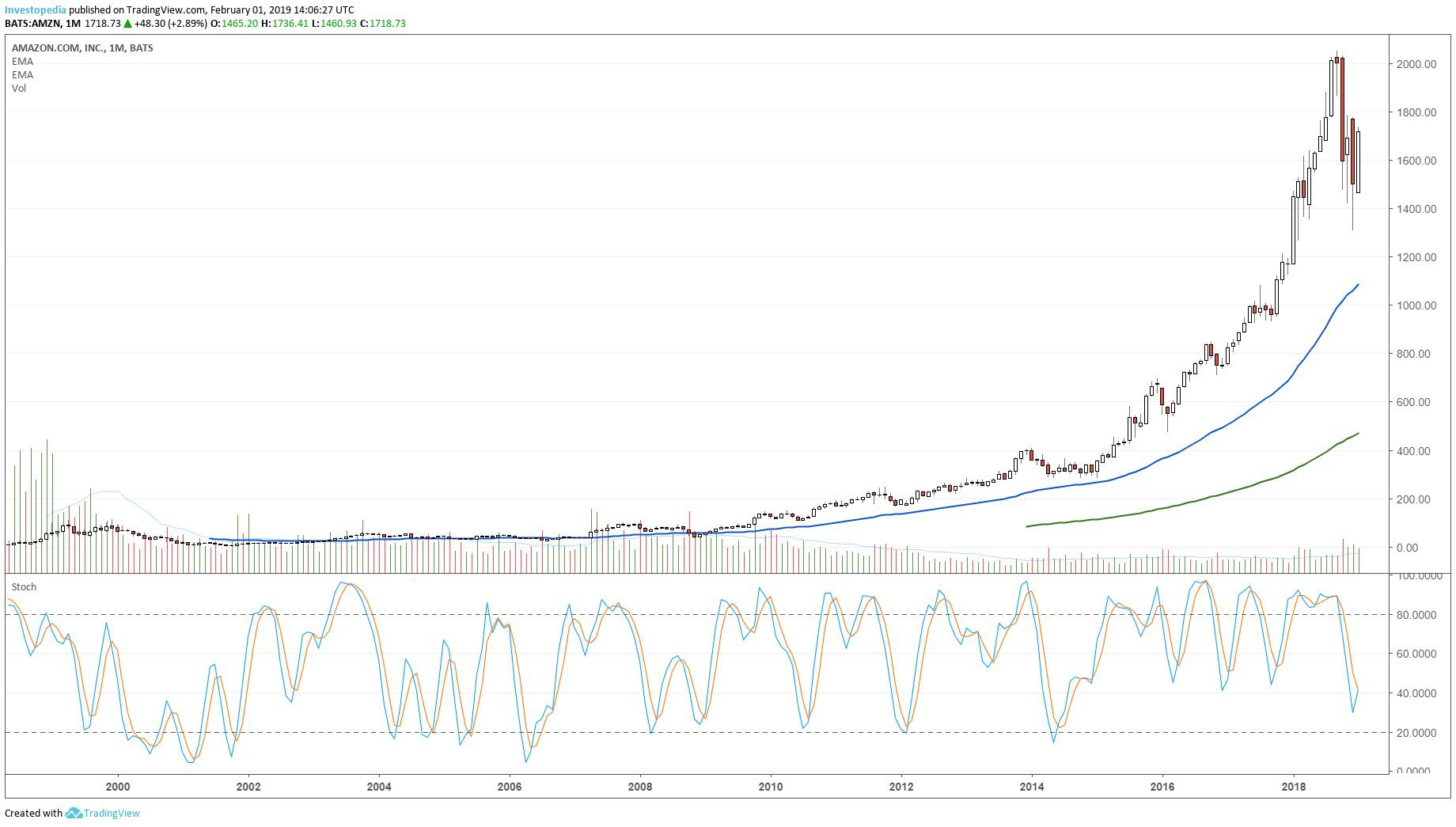 Amazon stocks are reported to have dropped from $2000 to $1755.95 per share by December last year.
However, this is not an indication of trouble. Amazon seems to believe that once beaten twice shine.
Amazon stocks are believed to climb gradually in 2019, according to analyst Doug Anmuth.
Amazon Prime May Conquer Half of America
There have been fears recently that Amazon prime had reached saturation point in America, according to the Morgan Stanley study. This elicited a lot of worries, until when Amazon dismissed the reports as speculative.
Looking at the membership statistics, we draw grand conclusions here. The Prime membership grew by 6.6 million U.S. households in 2018.  Fast forward 2019, and its membership is expected to sweep up another 5.2, for a total of 63.9 million Prime members.
This would cover almost half of all households in America.
Membership is growing slowly, but definitely not halting. With time, it's expected that membership will permeate the whole land, with 51% current coverage of all households in the US.
Advertising Expected To Explode Further
Amazon relies not only on prime membership for its revenue but also on Amazon Ad Services. The advertisement campaigns are incredibly profitable and are growing at lightning speed.
For example, reports indicate that between July 2017 and July 2018 alone, the advertisement revenue went more than double, pushing beyond $2.2 billion. Amazon Ad services are incredibly profitable and growing at an astounding rate.
A survey conducted by Third Door Media in Q2 2018 has found some interesting statistics regarding the usage of Amazon Ads.
Firstly, they found that almost half of those surveyed had used Amazon advertising. Interestingly still, 8 out of 10 of Amazon advertising consumers had planned to push higher their Amazon Ad spending come 2019.
Out of those who had planned to increase their spending, 2 out of 10 indicated interest to increase their spending by a whopping 50% or more.
Given those numbers, it no secret that we should be hopeful of a tremendous increase in advertising revenue for Amazon in 2019. Further predictions cite up to $16 billion in advertising revenue by 2021.
Amazon Annual Revenue Expected To Escalate
Predictions reveal steadily climbing profit curves in 2019. Statista's projected $166B in 2017, yet they hit a whole $177B. This reflects that their 2019 projections of $238B are likely to come to pass.
Also, MarketScreener predicts that Amazon will hit $279B in 2019.
Amazon to Merge with Social Media
Amazon is expected to push further its efforts in merging with social media and e-commerce, with Amazon Spark and Amazon Scout being a perfect example.
This move is expected to push Amazon visitors towards products that a shopper is more likely to purchase—great news for sellers!
The step will, however, create demand for highly optimized listing and clear understanding of trending keywords.
The Emergence of Dangerous New Competitors Possible
With the kind of success Amazon has registered over the years, Goliaths will definitely surface. And in 2019, Amazon is expected to face fierce competition from social media platforms.
With excessively large fan base Facebook and Instagram enjoy, they are expected to think e-commerce. This may put Amazon in a real struggle with these already flooded platforms.
For instance, Facebook has recently submitted a patent for chatbot-powered payments via Messenger, thus their intention to get into e-commerce. And no, not Facebook alone, many arms of business are expected to surface any time soon.
While Amazon believes they still own the market and no competitor can spell doom for them, some experts predict that smart competitors could displace Amazon's and become the dominant force in e-commerce.
Amazon Trends: Amazon Enters CBD Market

With CBD market predicted to be a $1B industry in 5 years, Amazon is expected to dive into the CBD and cannabis industries.
Amazon is known to be an economic strategist that spots the rapidly growing industries pretty early.
For instance, Amazon Trends has begun using Twitch and its Thursday Night NFL live streams something that could pave way for online betting sports in the US.
Now, the idea of cannabidiol-derived products is a big target for Amazons platform.
It is also speculated that come 2020, Amazon will start investing in cannabis delivery startup to begin venturing into markets that have already legalized cannabis.
Expansion of Amazon Stores
Amazon Stores are expected to expand by leaps and bounds by 2019. Although they have been around for some time now, Amazon stores accessibility by shoppers remains a challenge.
Amazon has just made in the functionality of brand stores as well as the metrics, which are now available to Sellers and Vendors.
It makes a lot of sense to argue that Amazon can only launch a separate search functionality for shoppers for improved access to a Brand's Amazon Store.
On stores still, they have been free for a while now. It is possible that if Amazon opens up more of search functionality, it will assumingly come with upsell opportunities where sellers can 'upgrade' their Store's feature via one-time investment, or monthly fee to be searchable.
Selling to European Customers Online
According to reports from WebRetailer, international trade is biggest between the UK, Germany, France, Spain and Italy market places.
While American sellers seem to do just fine in their home country, European, on the other hand, cross-border sales are often a critical ingredient to success.
This trend shows no signs of slowing down, and Amazon is expected to make enormous proceeds for the European market this 2019.
Speeding Up Self-Driving Car Development
If you are not behind the news, you already know that Amazon will host the first races of the DeepRacer League in 2019.
This idea of a competition for self-driving cars is geared towards developers to create more effective self-driving AI and to popularize the concept. It is expected to work as magic since races have a proven record in popularizing new technologies.
Shopping At the Wheel
The world can't wait for Alexa, which is already available in cars. 2019 is predicted to be a year to buy while driving.
Alexa embraces betting technology and when integrated with American online casinos, they could be generate betting tips and gambling results with a simple voice command.
Although this technology is still new and unpopular, Amazon would in 2019 want to get us comfortable with Amazon on the road for the day when their self-driving cars take over.
Get Hired By Amazon
With their move to choose two new locations for HQ2, Amazon is expected to conduct some recruitment to staff their new offices.
This February Amazon canceled its plans to build a corporate campus in New York City after facing an unexpectedly fierce backlash from lawmakers. Turning down a $3 billion in government incentives.
Will see what will be the next step of the giant, but definitely, an Amazon expansion move is expected to create job openings and therefore expected to offer employment opportunities to a number of professionals this 2019.