What Do You Need to Know About Protecting Skin, Nails & Hair
I have seen people being very possessive & protective, especially for their Skin, Nails & Hair. Mostly females. It isn't easy to maintain good skin, and obviously, it is not easy as well. Have you ever felt that even trying the most expensive products is why you cannot see the results? Why won't the skin look hydrated and healthy? Here is a survey-based technique to rid all skin, hair, nails, bones & joints related issues.
Protecting Skin: What do you know about NeoCell Collagen?
It results from the collagen peptides Type 1 & 3 that care for collagen in skin, hair, nails, muscles, ligaments & bones. Collagen is also beneficial for reducing wrinkles & for keeping the joints strong. Bones become strong, and the skin looks hydrated.
Optimal use of this is highly recommended and preferably should be taken 1 tablet twice a day on an empty stomach. You can also increase the Collagen in your skin by doing Facial massage, quit smoking, Collagen creams, and a healthy diet.
Do you know how useful Perfectil is?
The concept of Perfectil totally impacts your internal health on your outer appearance based on what you eat or what is going inside. It is formulated to give benefits to your skin, hair & nail care. It is the UK's best skin, nails & hair formula.
There are certain nutrients involved in the formula which work at the deepest level via the bloodstream for the inner layer of the skin, hair & nails. Every tablet of Perfectil contains Vitamin B2 & B3 for Skin & Mineral Selenium & Zinc for Hair & Nails.
Optimum use of the tablet is also required, recommended is one tablet daily in full stomach. It can be used by both males and females of all ages to nourish skin, nails & hair. If you want to use this along with other medicines, consult with your doctor's pharmacist.
It is highly recommended to take the tablet with a lot of water to go down, and it is not suggested to consider it with tea or coffee. If the directions and quantity are taken care of as per the guidance, there is no side effect.
This tablet is a multivitamin invention used to indulge or avoid vitamin deficit due to poor nourishment, specific diseases, or throughout pregnancy. Vitamins are significant for the structure of blocks of the body and support retain your upright health.
There are some key issues for which the same is always recommended: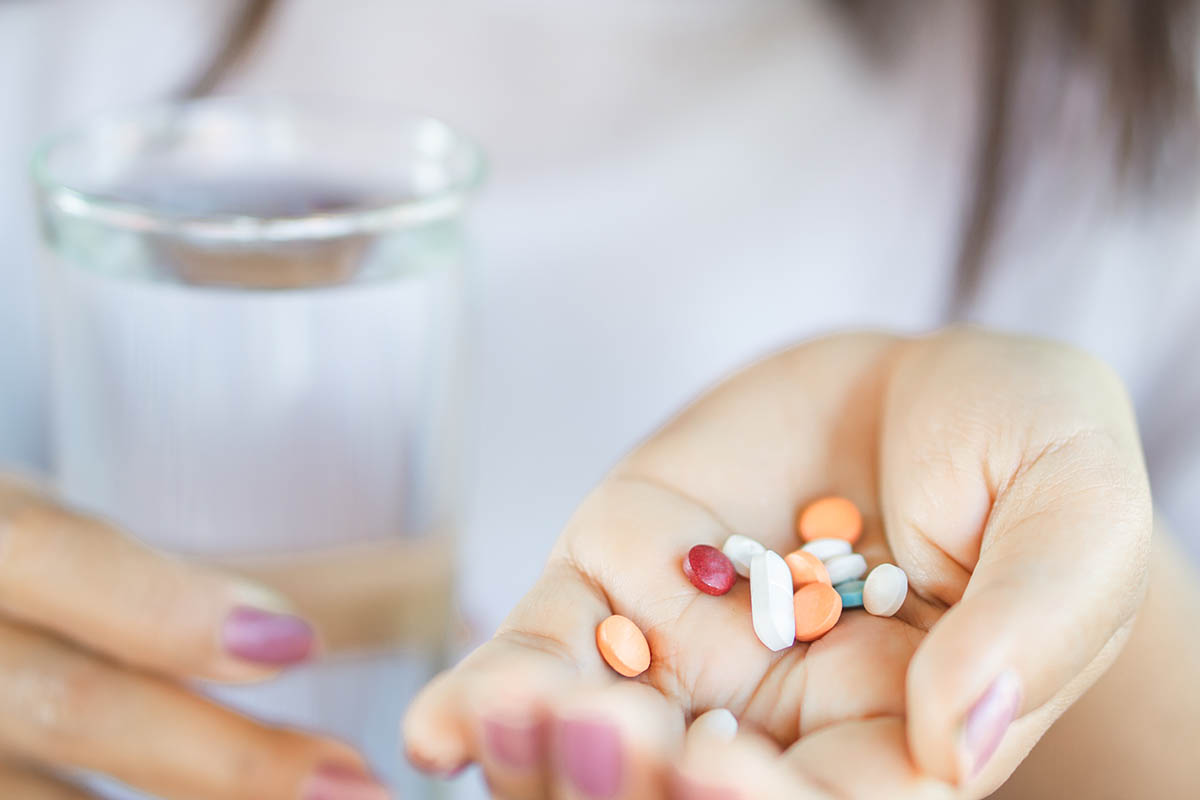 When you are facing premature skin aging;
If there is damage to the skin due to Sun;
Spots on the skin;
If there is poor health for Skin, Nails & Hair.
This may be different for different people, but the results are visible in several weeks in most cases. Also, the results are noticeable in one to three months for sure.