You Can Listen to This Article Here
How to Choose a Great Valentines Day Present for a Creative Girlfriend
The most romantic day of the year is almost here – Valentine's Day. Do you know how to choose a proper Valentine's Day present for a smart and creative woman?
Well, there are a few reasons why I have chosen to raise this question, they are very simple:
Reason #1: Unfortunately, men very often buy useless presents
I know, that you as a smart man has chosen the best woman to impress with your attention this day.
If you think of her and spending time in a search for the perfect Valentine's Day present ideas – she is the most beautiful, the smartest, the sexiest, the most curious, life-loving, active, the funniest and the most attractive girl in the world.
Congrats – that is a perfect start to start choosing Valentines Day Present for a Creative Girlfriend.
Now, we need you to show her what she means to you brilliantly and appropriately.
We are about to start choosing a perfect Valentine's day present for the lady with great hobbies, an active life position, a creative mind and we are going to do that very wise!
Reason #2: Unfortunately, men are not sure what excites their women the most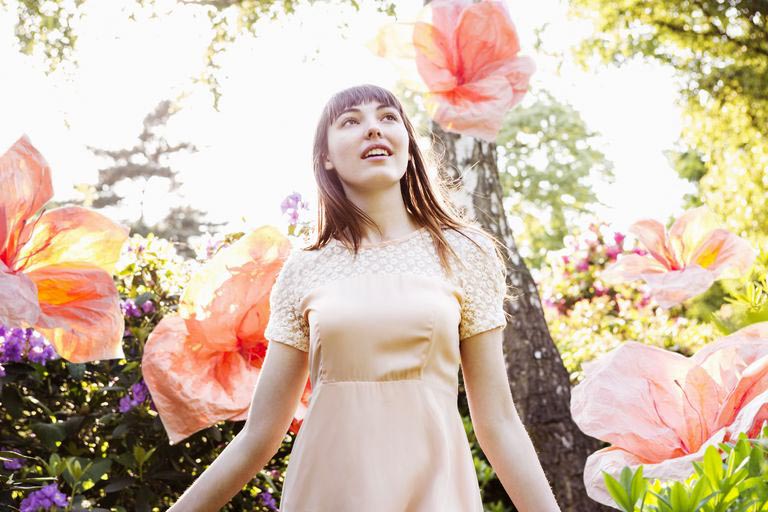 I am very sorry been so straight, but let's be honest guys. How do you usually choose presents for a woman? I am sure it is a prompt decision.
I am certain that you have an excellent taste and sense of the woman's needs, but still, there is always some space for creativity.
Maybe you have already run out of all the ideas with gifts ideas for her, or maybe it is a first Valentine's Day gift?
I am here to help you choose the right, contemporary and creative Valentine Gifts for any budget. Why would you trust me?
Because I am one of those girls who know exactly what a smart, curious and life-loving girl wants, and it's not just your attention!
Yes, we are modern and creative ladies; we are strong enough to get everything that we want for ourselves.
We still have hope that you will stop giving us a cliché Valentine's present from the list of the "Best Presents for Valentine's Day for Her" like candles, perfumes, lingerie, jewelry or purse.
It's not just because we have seen it all before; it is because we need you to think well and understand clearly what do we like before you add anything to the "valentine's day shopping cart."
And here we go – all you need to learn.
Things men should know before adding anything to the "Valentine's Day Shopping Cart"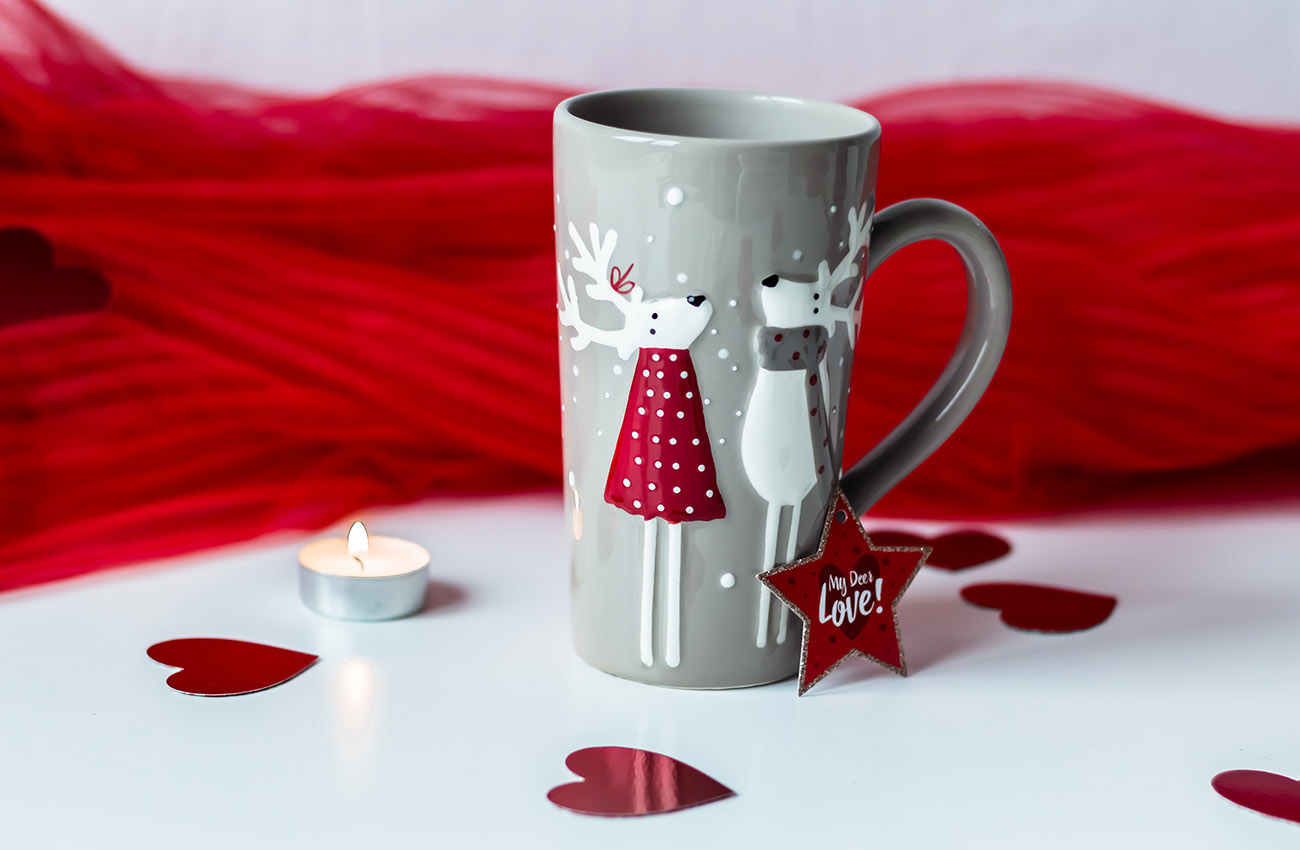 First of all, it's not about the price of the present. If you have chosen the right woman, she is not going to calculate how much you spent on Valentine's Day present. She doesn't care! She just wants to know you are thinking of her, even if it is just by starting the day with online Valentine's Day cards in her email inbox.
What she cares about is how well you understand her needs, her interests, and her vision of life. How deep can you see her great personality? We love to know that we are beautiful, that is true, but even more awesome is to know that you fascinated by our bright and creative personalities.
So, start thinking of your sweetheart interests and hobbies, and I'll start with my right ideas on presents for Valentine's Day. Remember, it must be something unique, creative and not ordinarily. Hey, it's 2017, and we have got away a long and excellent list of the new generation of presents to melt a beautiful heart.
Hey, it's 2017, and we have got a long and good list of the new generation of top Valentine's Day gifts and presents to melt the heart of the beautiful and intelligent woman.
We are going to do shopping in a smart way. Before the start, I have a small gift for you straight away. Get a 10$ when you join the best cash back service Ebates. This is the best one I have ever tried. How does it work?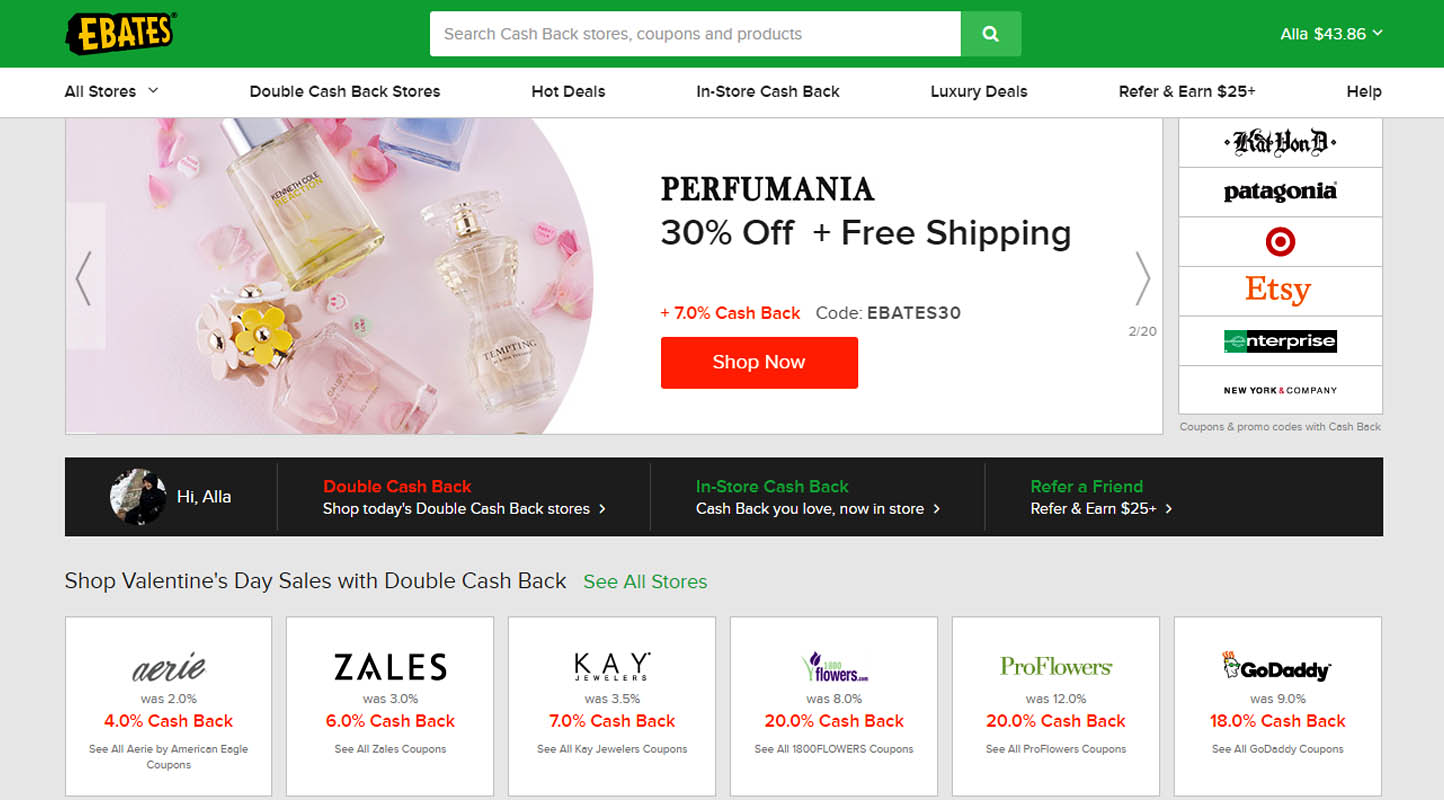 Simple, every time you shop online you earn cashback when getting Valentines Day Present for a Creative Girlfriend, that it is. All the mentioned products in this post are available to purchase using this service, this will allow you to get up to 5% of cash back. You`ll figure it how it all works very comfortable.
A list of the top Valentines Gifts, based on the interests and hobbies of your creative girlfriend
Fashion Lover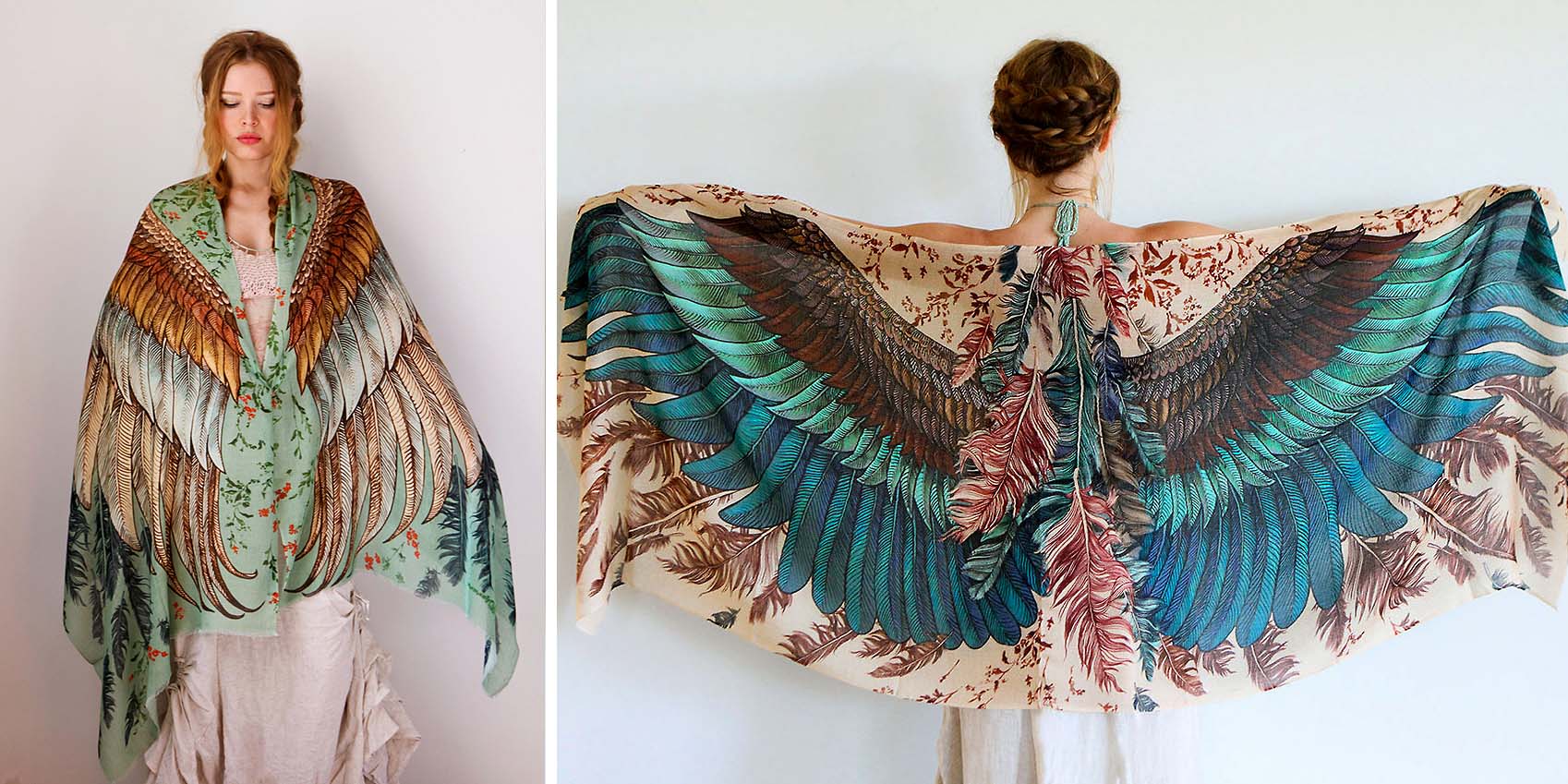 It's a well-known fact that we, women adore fashion. But smart and creative girls go for the unique and outstanding style first. A style that can make us stand out of the crowd and highlight our personality.
In this case, let me offer you to present her – Wings! Yes, I mean it and I mean beautiful bird wings feather fashion design scarf. A young designer Shovava from Australia does wearable art wings scarves and clothing. Who does not dream about wings? Her scarves will become an incredible gift for a creative woman.
This bird wings feather fashion design scarf is not just a unique fashion accessory but a great element for the photo shooting. Trust me you will pull the trigger of creativity with this gift!
Photography Lover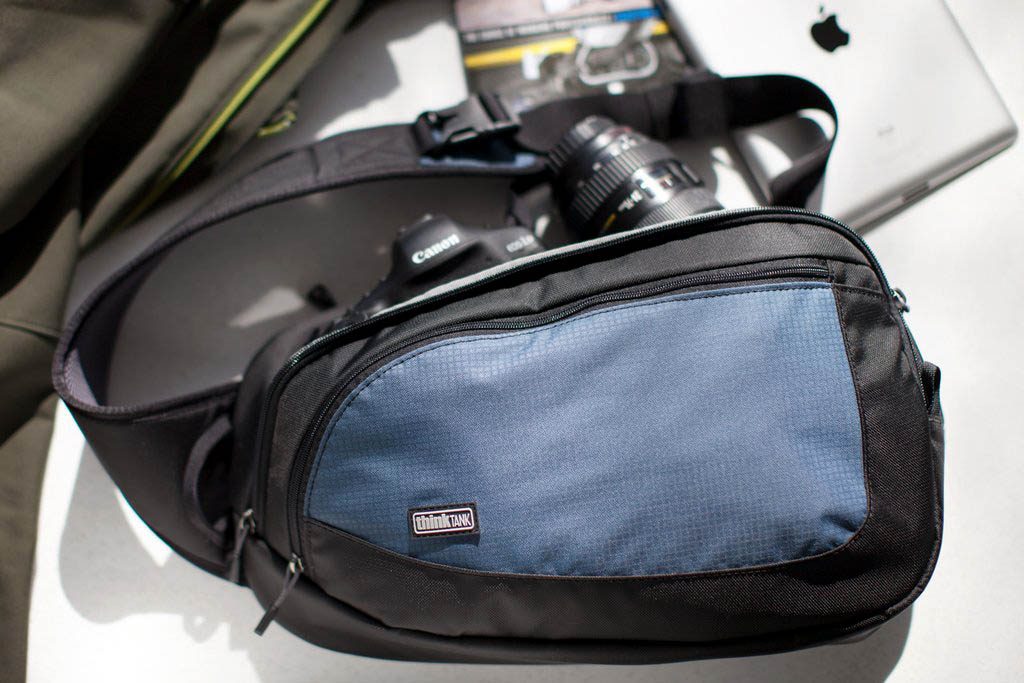 If your girlfriend is into a professional photography excellent choice of a present is here! Think Tank TurnStyle 10 Convertible Sling Bag & Belt Pack. A perfect women's DSLR camera bag.
Add to your shopping cart right away. I am telling you about this particular stylish camera backpack one for the photographer and traveler. The backpack for the camera will come in handy the photographer.
Сamera backpack offers a smooth rotation for fast access to gear and accessories of the owner.
This camera cross body bag considered as the most comfortable backpack for the camera for the traveling. It easily converts from a sling bag to a belt pack for increased comfort and flexibility to keep the owner's belongings safe and is easy and comfortable to use.
Drawing, Coloring – Art Lover
We, creative ladies love to get inspired! An adult coloring is an enjoyable hobby, and the set of Prismacolor pencils would be an excellent gift idea. Why? "Prismacolor" pencils are considered the best coloring pencils for artists.
They have a broad range of shades and are well pigmented. Fantastic coloring pages from Sketchy Stories: The Sketchbook Art of Kerby Rosanes are amazing and definitely will boost her creative vision and learning something new.
It may be difficult for you to choose a proper album for the drawing, but you always win with an excellent coloring book and Prismacolor pencils.
Artist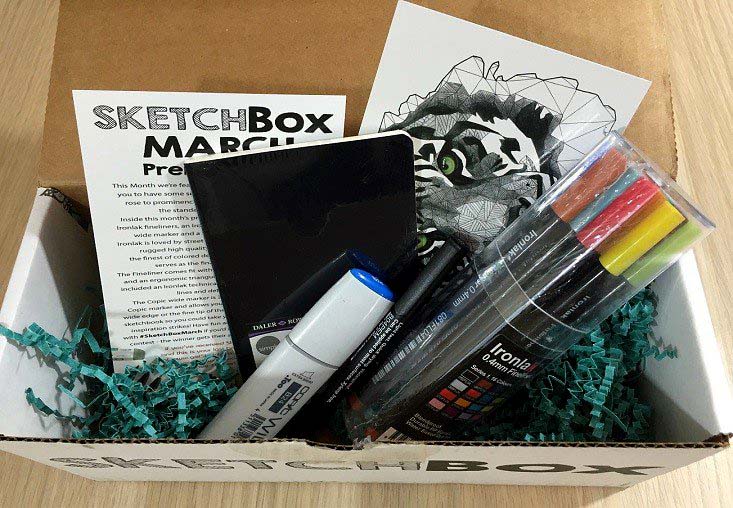 If for your girlfriend's art is not just a hobby but something more go for a Sketch Box Subscription. This a present to impress your lady with the deepest level of her soul. What is she going to get?
A perfect selection of premium art supplies empowers artists such as Copic markers, Krink paint markers, Pan Pastels, Caran d'Ache Luminance Colored Pencils, Zig Brush Pens, Van Gogh watercolors, Gum Erasers, and other mediums to explore.
You can choose a few options. SketchBox Basic Box or Premium Box for the extra 10 $. It`s a magnificent present for the art lover, so no doubts grab it now, she will love it.
Beauty Lover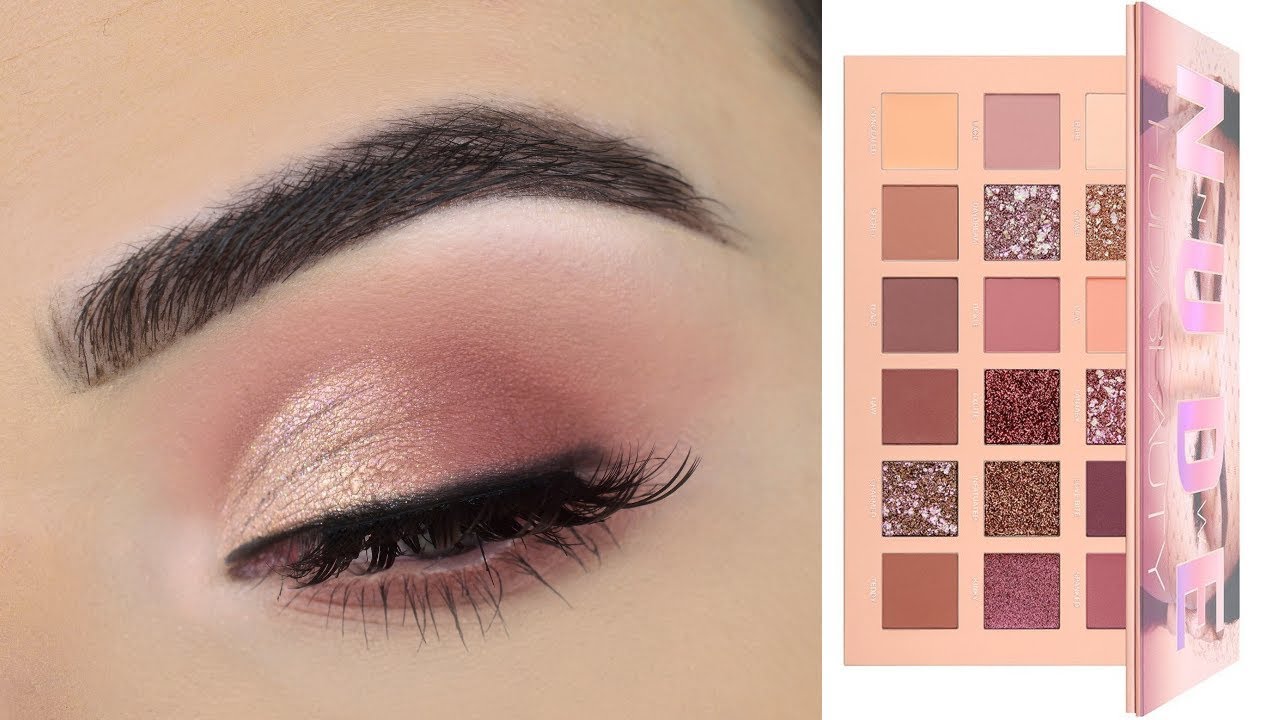 Do you know at least one girl who is not interested in beauty? No, you don't! It doesn't matter how deep the interest in the beauty industry is, but it still is.
Remember these two the most popular shopping destinations for every beauty lover: Sephora and Ulta. Those shops offer everything we love.
Don't go deep you will never understand that. But if you are running on time and don't have ideas at all, a gift card from one of those online stores is a good choice. But, it can be a good option of a present for the Birthday or Christmas, but not today!
What you need today, is to grab a limited edition of beauty items by one of the top brands in the beauty industry.
What is the reason to do so? It will show her that you understand and respect her interest in this field, even if you have no idea about it.
You are choosing a unique collection masterpiece that we rarely buy for ourselves. But, I assure you every one of us would be more than happy to get this masterpiece for our beautiful collection.
I have prepared two options for you. If you are lucky to grab this amazing The New Nude Eyeshadow Palette from HUDA BEAUTY.
If this option is not available anymore, you still have a chance to buy Tarteist PRO Amazonian Clay Palette.
This is a professional Eyeshadow Palette that will melt a heart of beauty lover in a second.
This unique and magnificent eyeshadow palette is still available at Ulta, and when you shop online, you will get an additional present. But ones again hurry up, you don't have much time left.
This is a professional Eyeshadow Palette that will melt a heart of beauty lover in a second.
This unique and magnificent eyeshadow palette is still available at Ulta, and when you shop online, you will get an additional present. Hurry up; you don't have much time left.
Animal Lover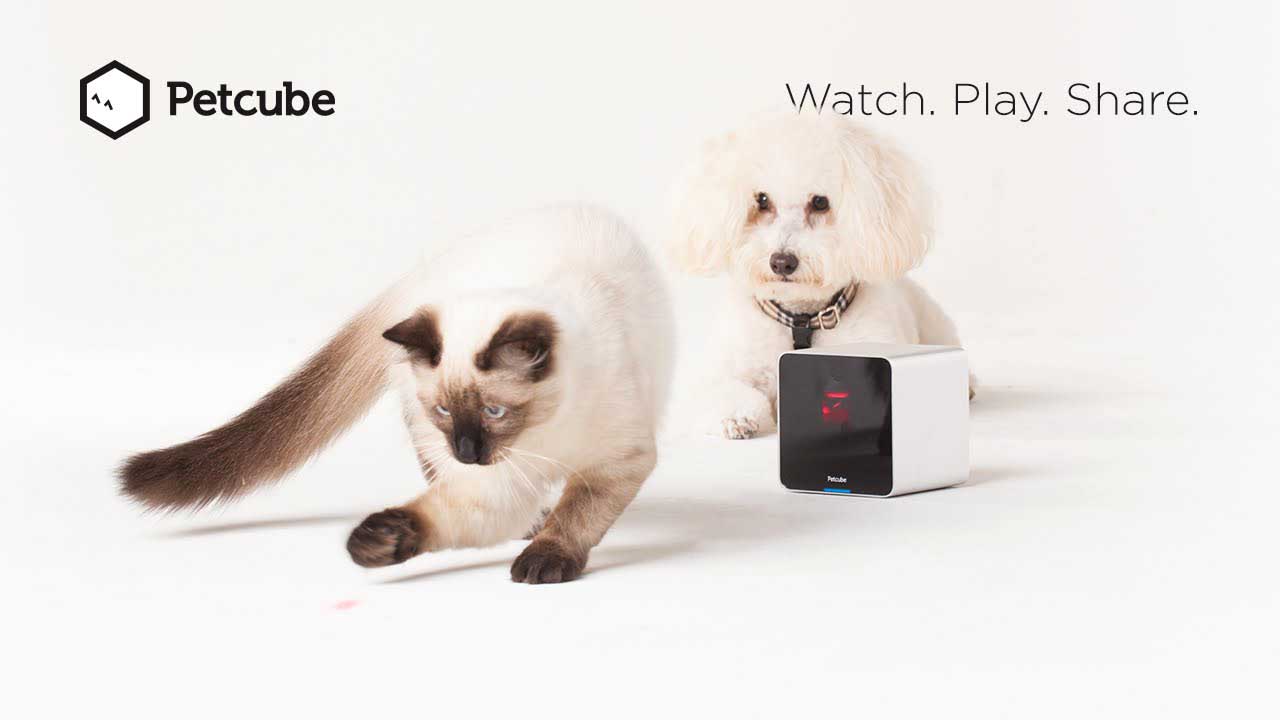 Hello, 2017! We live in an era of gadgets that help us to save our time, to manage all interests and hobbies. If your beautiful lady is an animal lover this Valentine present will blow her mind!
A Petcube! What is it about? She is probably worried about her pet when she is not at home, right? Pet cube Play is an indoor home pet camera that allows checking in on pets from your smartphone.
You are giving her not just a gift gadget, a pet monitoring system, but a peace of mind so she would know that her pets and home are secure, while she is on a date with you or is busy on the way to the top of the world – pet store!
Valentines Day Present for a Creative Girlfriend: Bullet Journaling Lover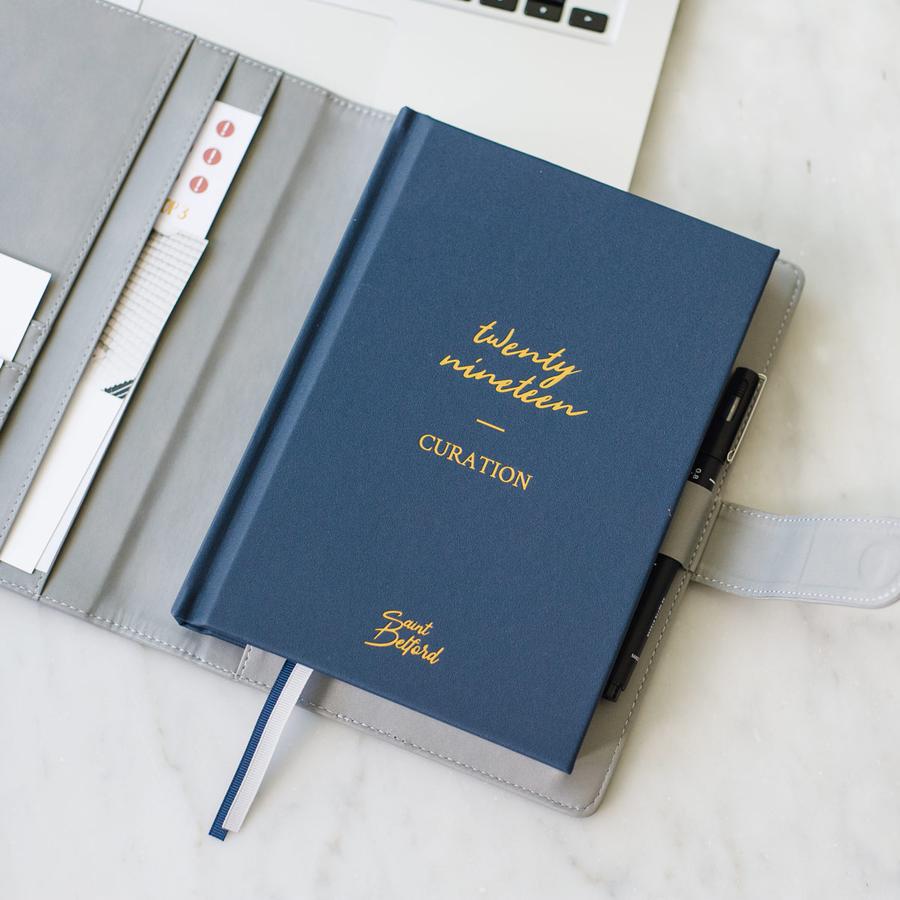 Your girl obviously loves to be active and productive. Bullet Journaling might be is what she is obsessed with. I am sure she is in a constant search of a helpful and powerful day organizer, organizer planner.
Writing in a 2019 diary is a calming experience for anyone.
It took me two years to find a perfect daily agenda planner like Passion Planner. Don't think that it`s February outside.
This weekly planner is the best help for any creative and productive lady with goals, dreams, and actions. 
What`s Inside
• Passion RoadMap: Annual exercise that helps you define, and creates works for your goals in 3 months, one year, three years, and throughout your life.
• Weekly layouts (Sunday – Monday) that run from January 2017 – December 2017
• Annual and monthly overview calendars
• Monthly reflection questions to keep her focused on her progress
• 20 additional blank pages.
Home and Living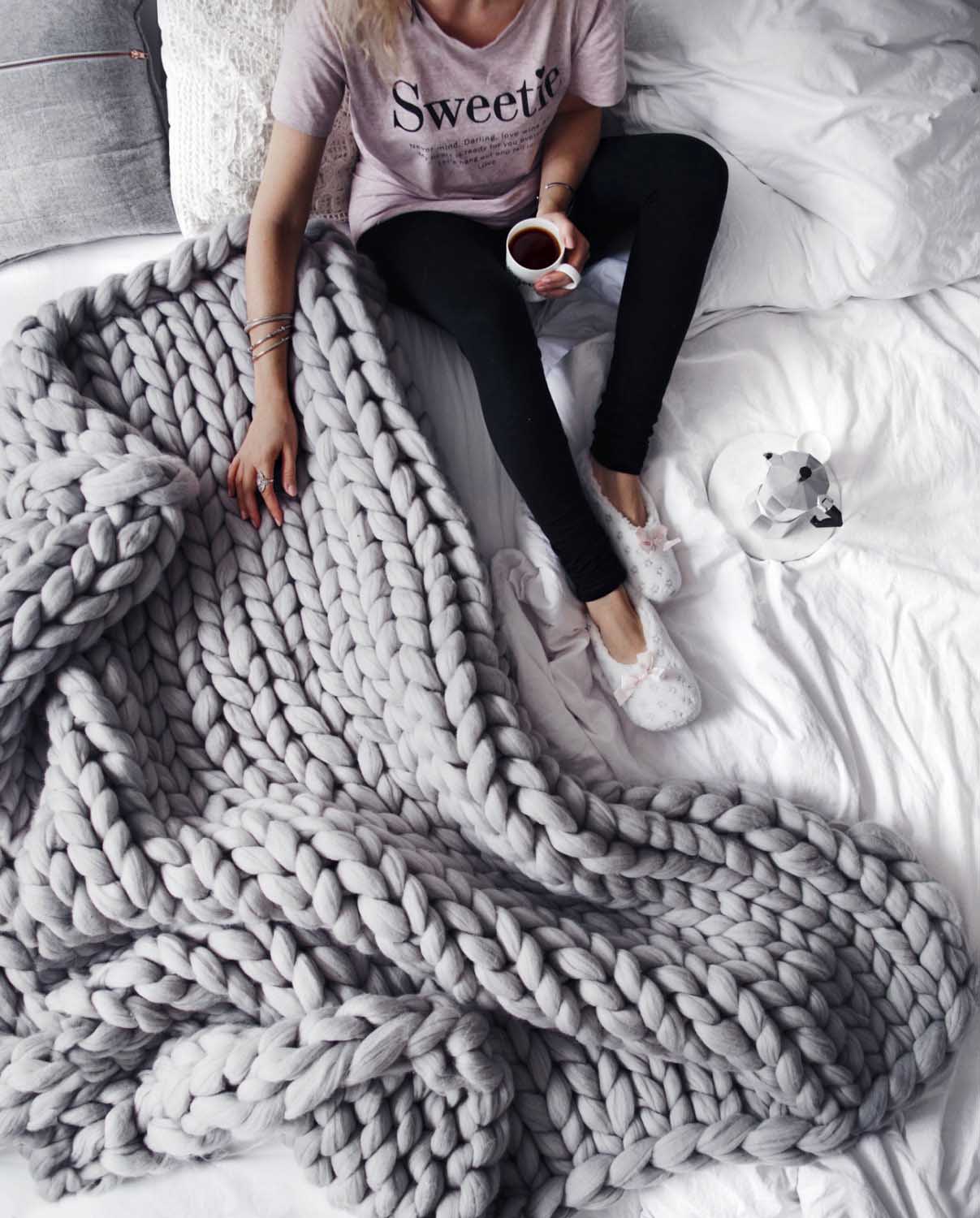 You know that she loves her home very much. She invests a lot of work and efforts to make it the most comfortable, the most beautiful, coolest and cozy place in the world.
Ohio's giant knitted blanket is a unique masterpiece to add comfort and the uniqueness of any space. What is it? Ohhio designers create chunky knit huge blankets. 
Large knit blanket cozy blankets with merino wool that's what we need. This brand was created in 2015 by Ukrainian artist Anna Marinenko. When a large skein of merino wool caught her eye, she started knitting it using her arms instead of needles.
She snapped a quick photo of the chunky result, put it up online, and response convinced her that this style is destined to be huge.
On December 2015, Ohhio, successfully funded a Kickstarter campaign and brought chunky knit to the mainstream. Today Ohhio with each of their creations strives to present a pure beauty. An incredible idea for a Valentines Day present.
Star Lover
If the love to space and stars lives in her mind, you have an extraordinary mission – to make starts close to her. Celestron Astromaster 70mm EQ Refractor Telescope, 900mm f/13 Focal Length with German Equatorial Mount.
The best Valentines Day Present for a Creative Girlfriend is a  great beginner telescope for Valentines day.
Its mirror will provide clear and bright images of the Moon, the planets, and dozens of deep-sky objects like the Orion Nebula, the Andromeda Galaxy, the great star cluster in Hercules, and much more. In about five minutes both of you will learn how to follow the stars with an easy and intuitive method.
Book Lover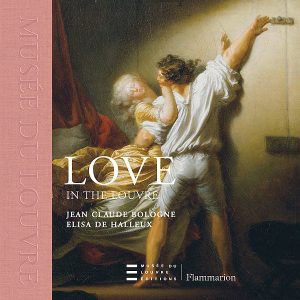 Reading is a very respectful hobby. In this case, what can be a better present than a book for a book lover?
Unique collection edition of books that is a big thing that a smart woman will defiantly keep in her library. Love in the Louvre by Jean-Claude Bologne.
This book is a celebration of love through the works of the Louvre in Paris. The perfect present for the romantically inclined art lover.
I hope you like this list of not ordinary Valentine's Gifts Ideas. In case you have decided to make a present for me, I will be more than happy to get any of it.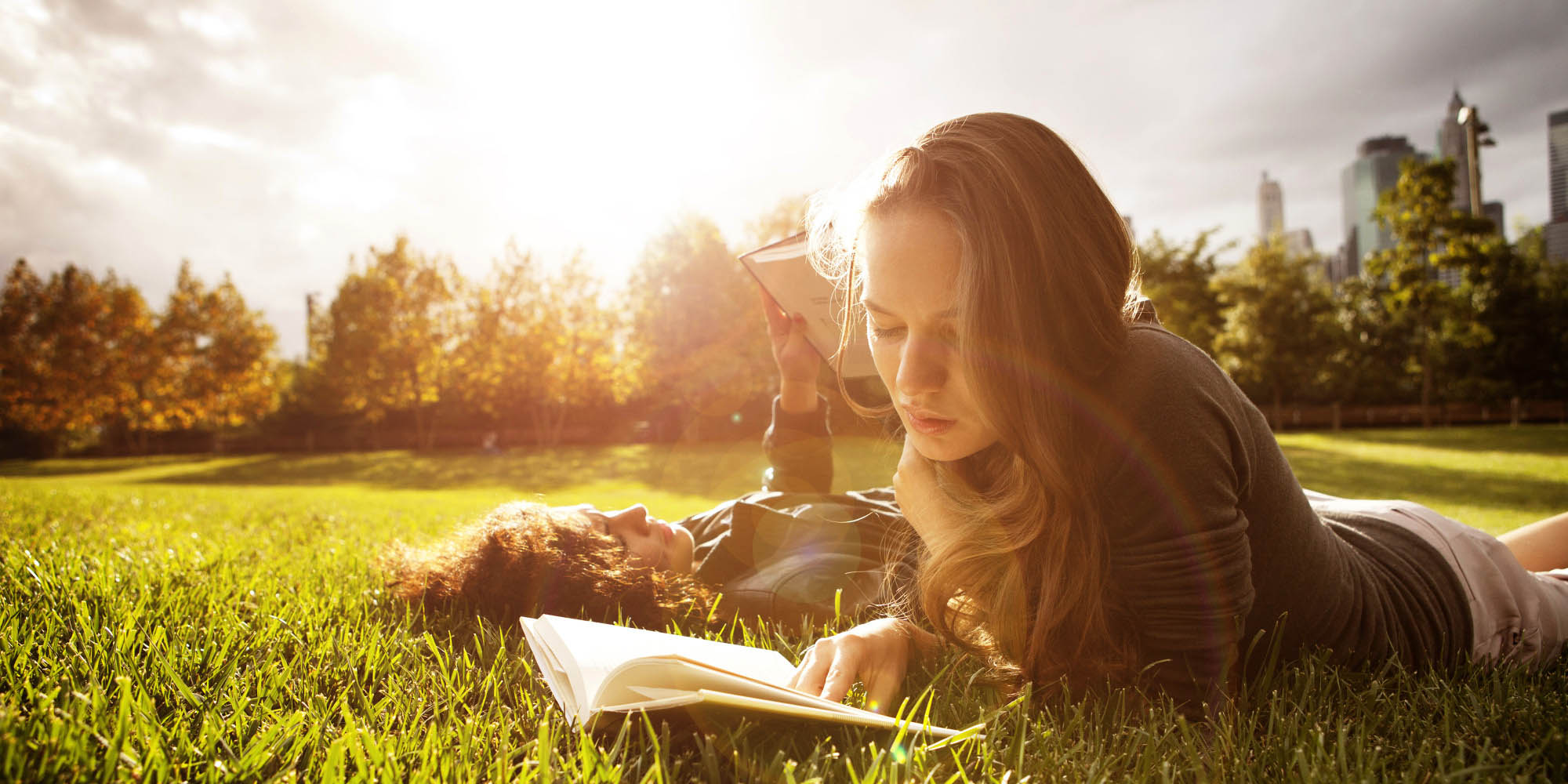 All those Valentine`s presents ideas are brilliant and will impress every creative and life-loving lady. Please support this post sharing it with your friends 😉
Thank you! XXX